I caught up with super fast AA Pro/Elite Men/Olympic BMXer, Connor Fields at the USA BMX Stars N Stripes Nationals at Southpark BMX track. We got to do a cool bike check of his 2014 chrome Chase BMX Team Edition and we also did a quick interview.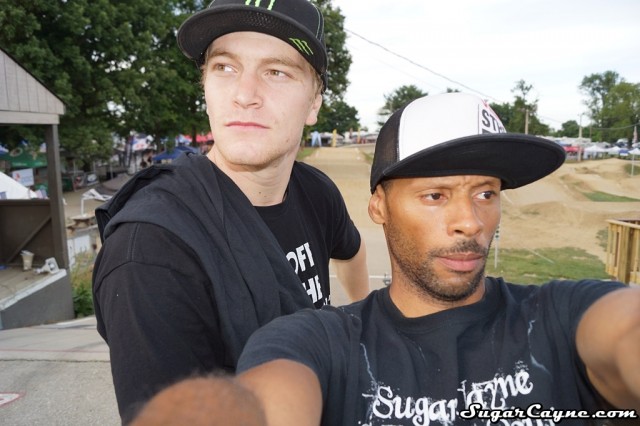 Since our interview Connor got his new whip built up, check it out below!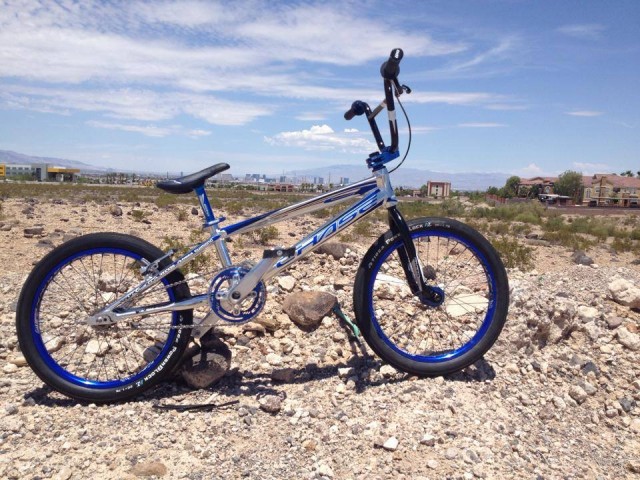 Here's the old whip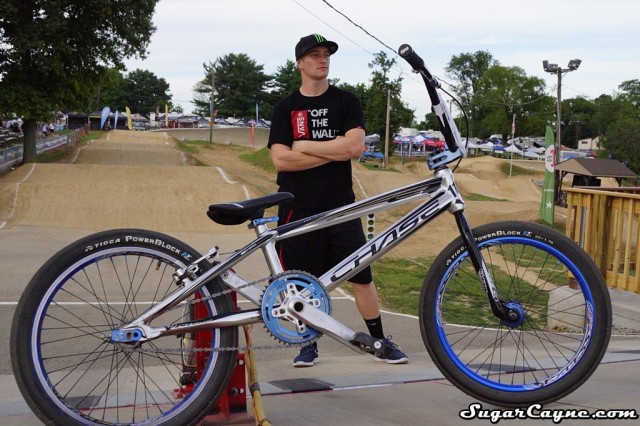 I hooked up Connor with a Sugar Cayne Bike Fest Event shirt!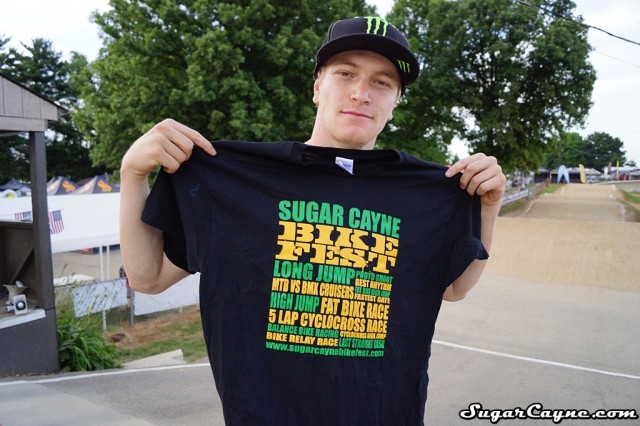 Connor was getting rad over the pro set with this nice one hander!