One of the coolest things I saw at the UCI Mountain Bike World Cup in Windham was this cool Bike Wash section done by Wicked Wash. What was even cool was how they were washing the bikes. Wicked Wash is an awesome formula designed to clean the muddiest and dirtiest bikes without attacking grease, oil, or harming delicate parts. You simply spray Wicked Wash™ on and hose it off for an amazing results. Wicked Wash Director Of Athlete Management Chris M. shows me the simple step by step process of how to clean your bike using Wicked Wash. I even got by bike cleaned by
Andy who is the Inventor and Founder of Wicked Wash, that was really cool! Check out the video and see it action!
Find out more about Wicked Wash at WickedWash.com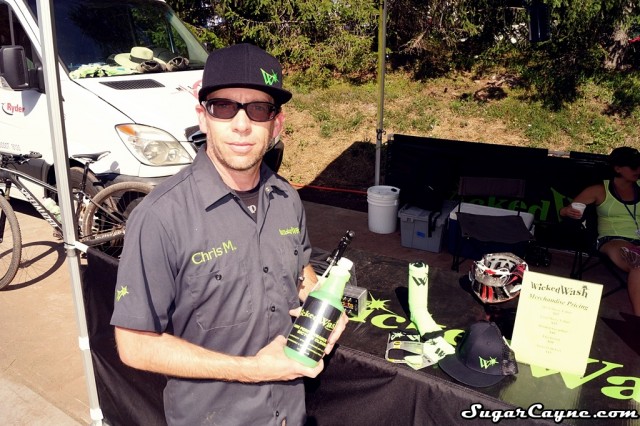 Wicked Wash™ does not contain petroleum, alcohol, or citrus. It is safe to spray on EVERYTHING ! It can be used on all bicycle materials such as carbon, steel, aluminum, titanium, and plastic. It does not contaminate disc brake pads or rotors and will not degrease your drivetrain or dry our your seals.