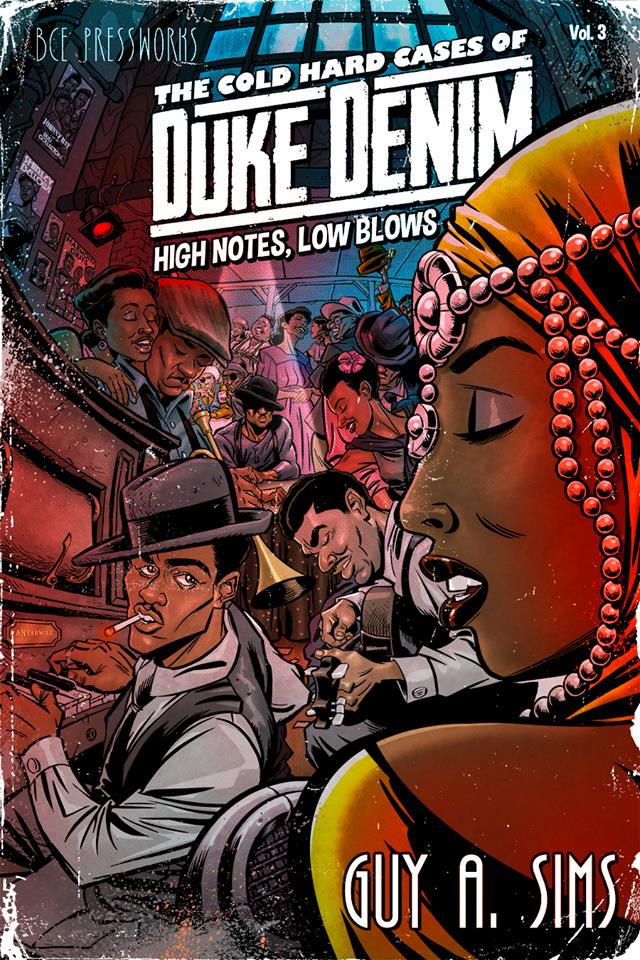 Guy A. Sims dropped another installment of his popular comic Duke Denim via BCE Pressworks. This issue is called "The Cold Hard Cases of Duke Denim: High Notes, Low Blows Vol. 3" and it looks dope!
The music business is a killer and nobody knows it better than Big City's newest singer, Songbird Gates. Nervous nightclub owners…shifty agents…greedy gangsters…all stand in her way as she climbs the scales to stardom.
Duke Denim returns to take it to the flipside and finds out what puts the hit in a hit song. While Songbird belts out the high notes, Duke's in for some low blows.
It's a calloused concert of crime and calamity. Duke better be sharp or somebody's going to be flat.
The critically acclaimed series, Brotherman: Dictator of Discipline, is the world from which the character Duke Denim originated. The Cold Hard Cases of Duke Denim takes the audience to another time period in the world of Big City. Fans of Big City Comics will enjoy this new and exciting facet of the world of Big City Entertainment.