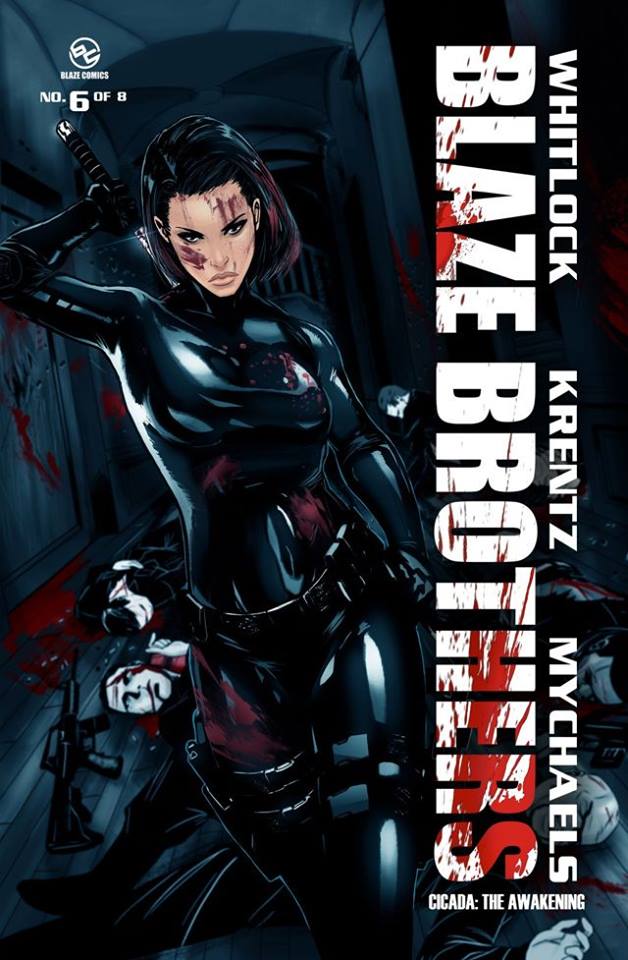 Issue #6 of the popular action/adventure comic book "Blaze Brothers" is out now! The cover art work done by Marat Mychaels and Dietrich Smith is so amazing that I'm instantly interested in what this issue is about. I have to give big props to Don Ho and Doug Zolondek who did the inks and Doug Sirois who do a great job with the colors. You know I had to share this with ya'll, this is top quality work 4sho!
Blaze Brothers Issue #6, Cicada: The Awakening
Old habits die hard… Unfortunately, old enemies not so much. Jack and Billy Blaze are blindsided by the old gang and it's up to Cicada to save the day. With the assistance of Tech and Master Chen's ancient healing techniques, Cicada is armed and ready to KILL'EM….KILL'EM ALL!
Grab a copy of Blaze Brothers #6 on Comixology.com