I've always liked the Meybo frames and have been wanting to share some images of these bike with ya'll, so here we go. I just came across this 2015 Meybo limited edition blue and white Holeshot race frame while I was searching for new BMX products to post on the site. You can't go wrong with a blue and white colorway and I really like that glossy finish. The frame features multiple butted tubes, all new head tube and S-Bend rear end and it's available in all sizes: Mini, Junior, Expert, Expert XL, Pro L, Pro XL, Pro XXL, Cruiser and Now Pro XXXL.
Also in my research I just found out that the Netherlands based company will be invading the states heavy this year with Meybo USA.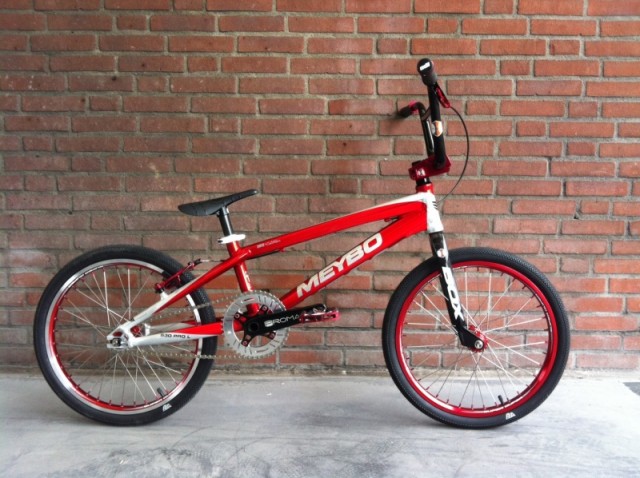 About Meybo USA:
Established in 2013, Meybo USA was nothing more than a dream. Fast forward a year and we have made the transition from dream to reality. 2015 is looking to be a stand out "welcome to America" year. At Meybo USA, we are bringing a brand from the Netherlands to the United States. For years, Meybo has been building a brand overseas and we are looking to emulate their success here in the U.S. Although the Clipper (Complete bike) and the Holeshot (Frame) will be our main products, Super Duper components will be making their way to America.
Pretty cool! For more info on Meybo USA Click HERE