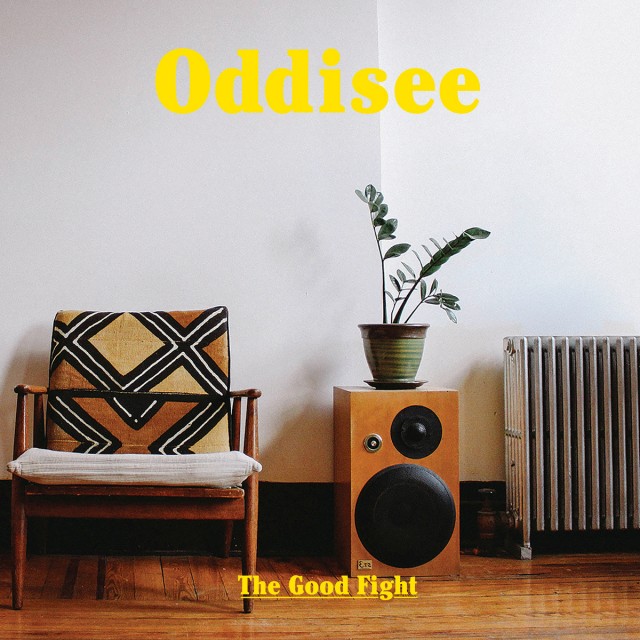 Super producer and emcee Oddisee recently released his first single off his upcoming album "The Good Fight". This joint is called "That's Love" and in the song Oddisee lyrically breaks down every type love there is imaginable. I love how he did a refined early 90's flow for his verses, that's wassup!! The beat is an high energy uptempo soulful, jazzy joint produced by Oddisee. If you don't jump out your seat and start dancing when you hear this, then your just wack! And on the real, If I had the money/pull…. I would totally pay to get Andre 3000 on the remix for this joint! Imagine an Oddisee/Andre 3000 collabo on this track, that would be sick!!
I can't wait to hear hear the whole "The Good Fight" project when it drops May 5th, it's sure to be a banger!
About "The Good Fight"
For Oddisee, "The Good Fight" is about living fully as a musician without succumbing to the traps of hedonism, avarice, and materialism. It's music that yields an intangible feeling: the sacral sound of an organ whine, brass horns, or a cymbal crash. It's a meditation on our capacity to love and the bonds binding us together. It's our ambition and greed warring with our sense of propriety – a list of paradoxes we all face when living and striving.