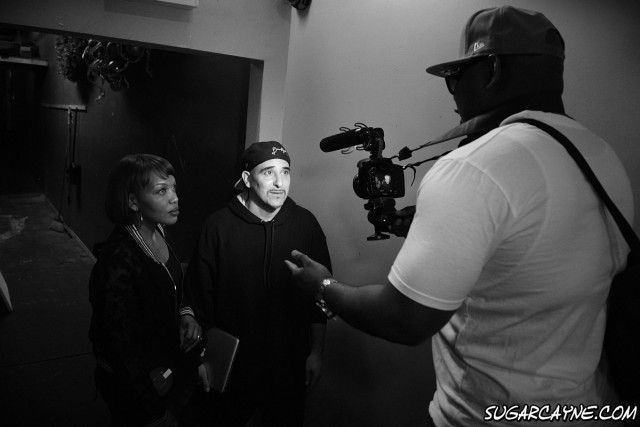 I got to witness my peoples M-Tri And DJ Leecy T open for HipHop Legend Kool G Rap at Stage 48 in NYC last week!! M-Tri and Leecy T had the crowd amp'd with their show with their high energy and dope boom bap HipHop joints! DJ Leecy T brought the house down with her "Stiletto" mix! During her DJ set she takes of her stilettos and starts cutting with them, it was sick! They definitely had the best set of the night. I have video of their performance coming soon but for now check out the photos below.
The event was in celebration of DJ Mike Nice's 40th birthday which featured performance from Sadat-X, Brown Bag Allstars, Milk Bone and more.
Another cool thing was there was a who's who of Spittin In Da Wip alumni in the building at the show like Priest Forever, Worldarama(Grind Hard TV), Warren S Britt, HipHop legend Sadat-X, Ciph Diggy, Chaz Kangas, Soul Khan(Brown Bag Allstars) and of course M-Tri!!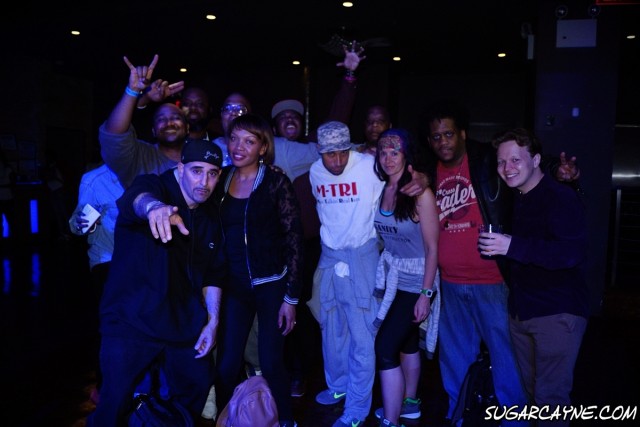 Below is my photo gallery from the event. If your having trouble viewing it via your mobile device please download the Puffin Browser.