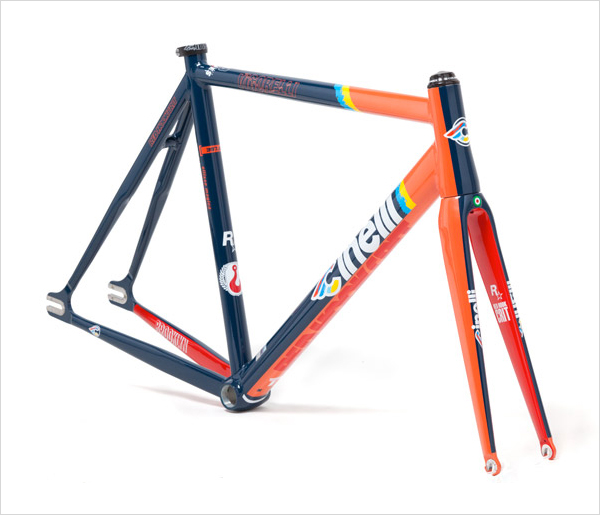 You know how much I am a big fan of bike frames with dope colorways and this 2015 RHC Brooklyn Limited Edition Vigorelli Replica has a sick one! I love the mix of blue, red, orange with the little yellow highlights. I really like how the forks match the frame, this thing looks awesome! I wanna see one built up with some white Aerospoke wheels, that would be sick!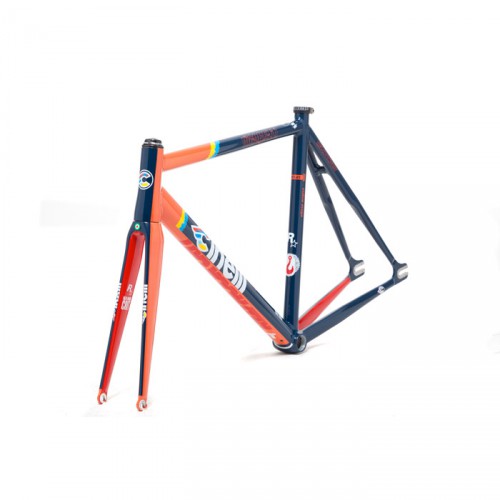 Cinelli has been providing custom painted Vigorelli Track frames as first prize for the worlds premier track bike criterium since 2011 and you can own a replica of the frameset taken home by the 2015 RHC Brooklyn Champions.

The custom Cinelli Vigorelli with Brooklyn colorway designed by RHC Creative Director Jonah Birns is now available to the public in an extremely limited release.

The frameset features Columbus Airplane 7005 aluminum tubeset, Cinelli Pista carbon fork, and Cinelli Dinamo Seatpost, Stem, and Handelbar, and bar tape.