Rome is writer/publisher who had a booth setup at the 2015 Harlem Book Fair promoting his book "My Daddy Braids My Hair". He told Crazy Al Cayne all about the story and he also showed Al a few pages. Check out the video below

About My Daddy Braids My Hair:
"Increasingly, fathers are taking a more active role in caring for their children, whether it's because they are single fathers, their partners leave for work earlier than they do, or because they have taken on the role of homemaker.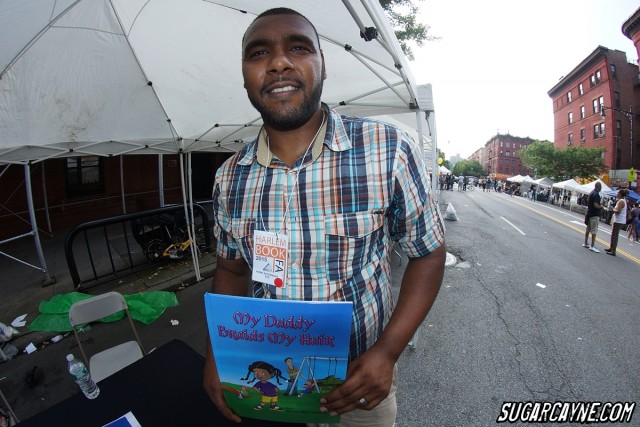 As a father who falls into one of the aforementioned categories, I spend a lot of time in the morning with my daughter helping her get ready for school. Overtime, I've realized that these mornings are "our" time. A time for us to bond as father and daughter. A time when anything and everything is on the table for discussion. A time when I convey to her that I'm all ears; willing to listen to her concerns, and to discuss the things she cares about. I learn as much from these conversations as she does, if not more."