@HyperBMX Mainiac Bars Jet Fuel Colorway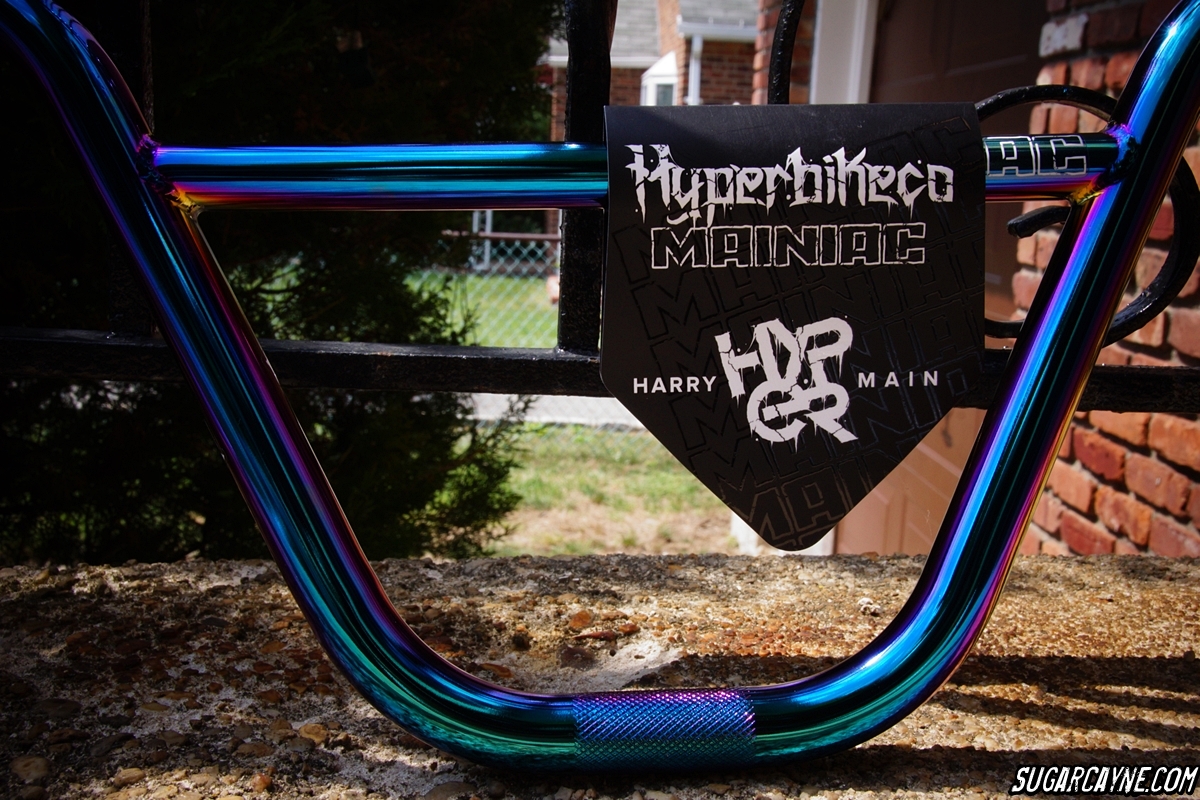 We're excited to announce that Hyper Bicycles (@HyperBMX) sent us their Harry Main Signature "Mainiac" bars in that sick "Jet Fuel" colorway. It'll be a big prize for one of the Sugar Cayne Bike Fest competitions at Hagerstown BMX this Saturday August 29th! You gotta be in it to win it!!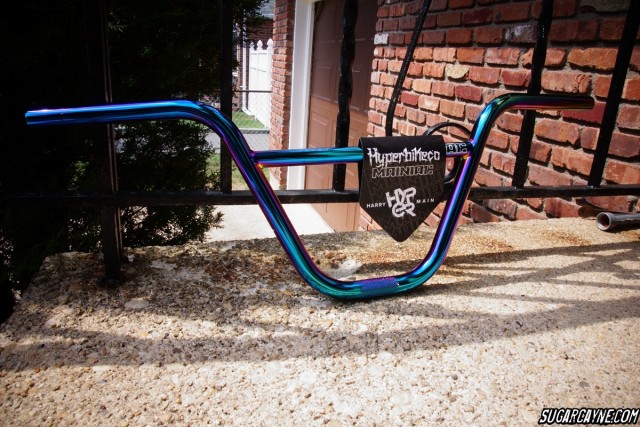 Stats:
The Hyper Mainiac bars are are 2-pc handlebars constructed from butted chromoly with a knurled clamping area, 19mm crossbar and are heat treated for additional strength. Rise: Available in 8.50″, 9.0" and 9.5". Width: 29.0″ Backsweep: 12° Upsweep: 1° Crossbar Height: 5.75″ Crossbar Width: 10.875″. Weight: 28.8oz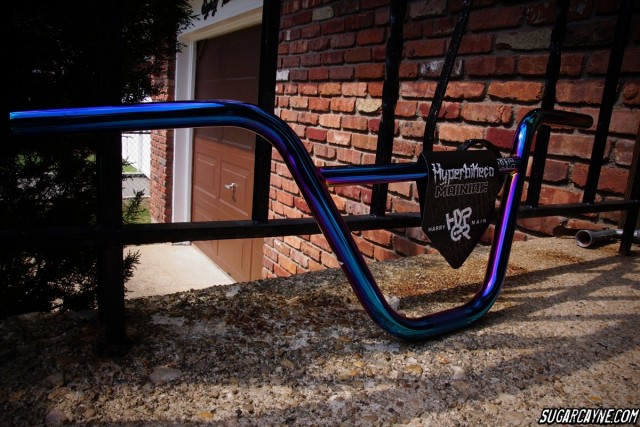 Michael Von Sothen's Seahawks Themed Rift ES20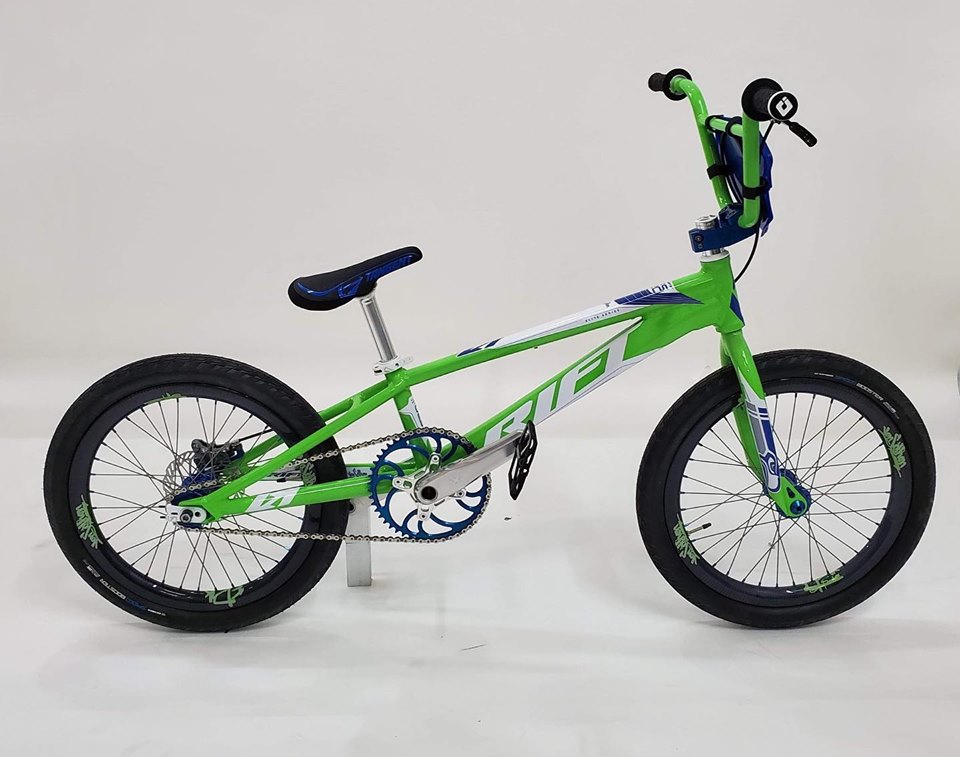 A few weeks back. Michael Von Sothen of VSR(Von Sothen Racing) posted photos of this beautiful custom green/blue/white Rift ES20. This BMX Racing bike is loaded with high end Tangent parts and VSR goodies.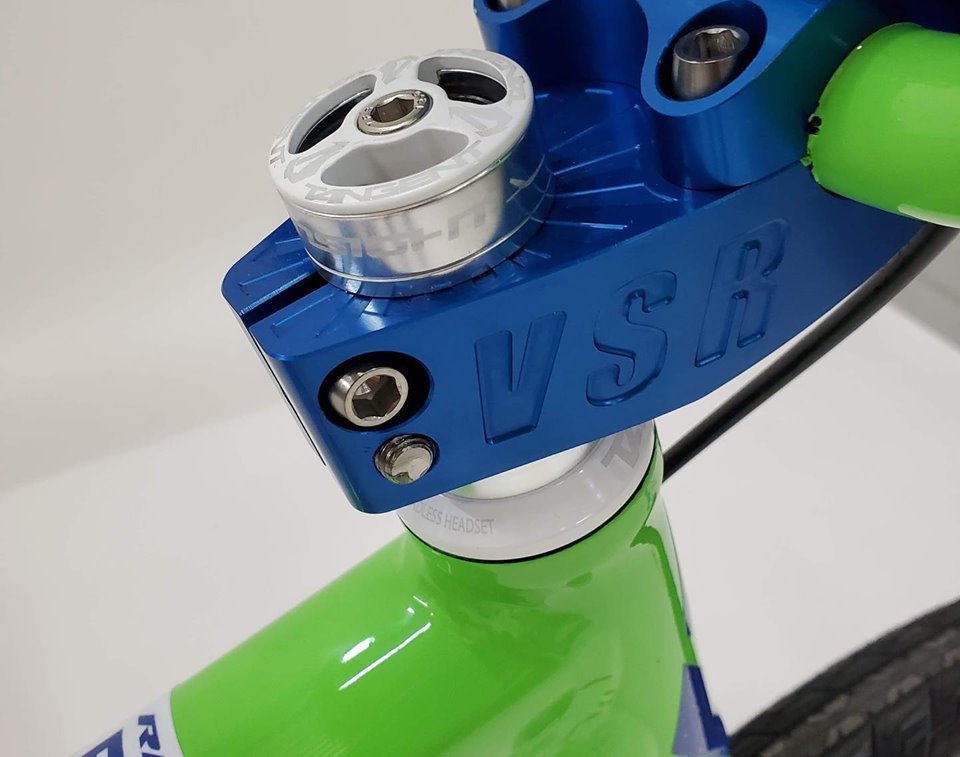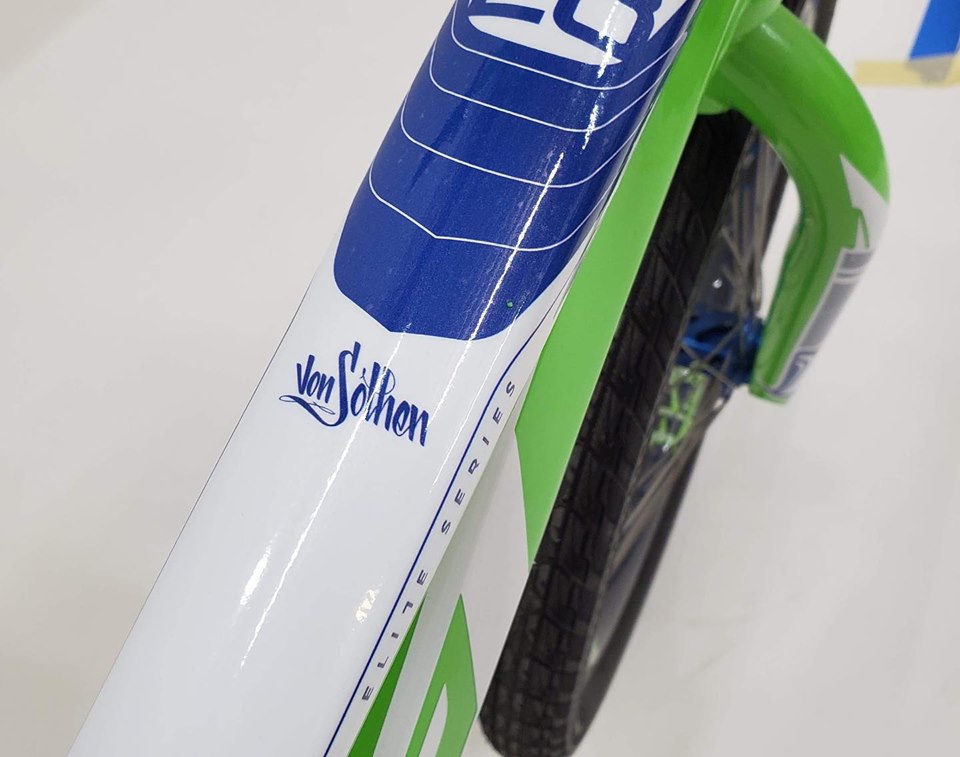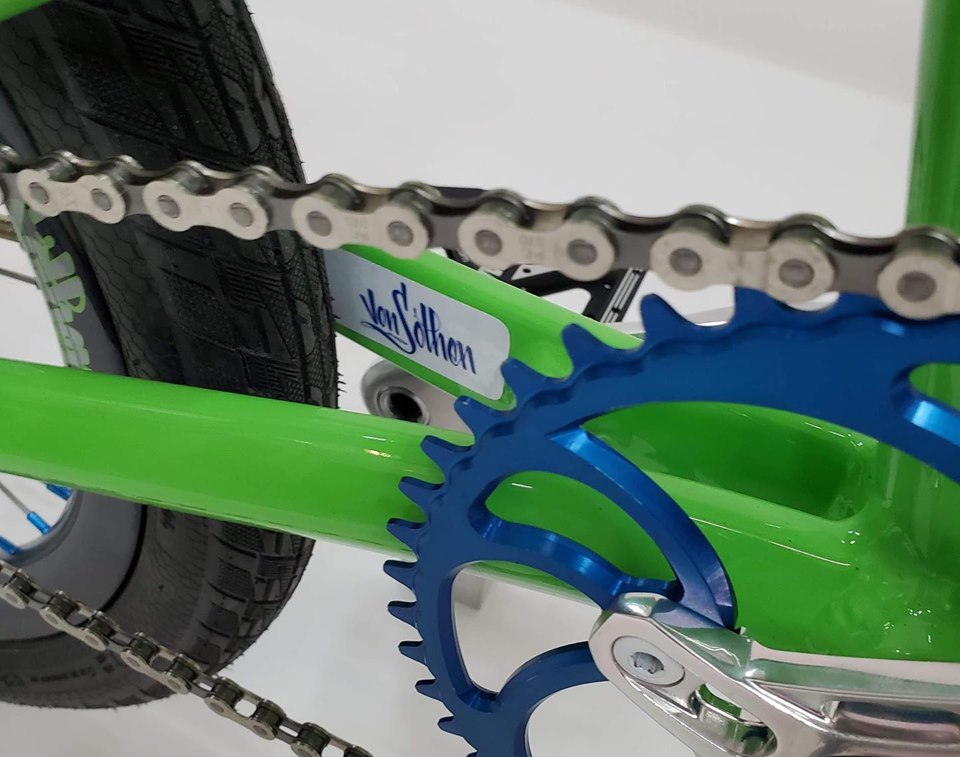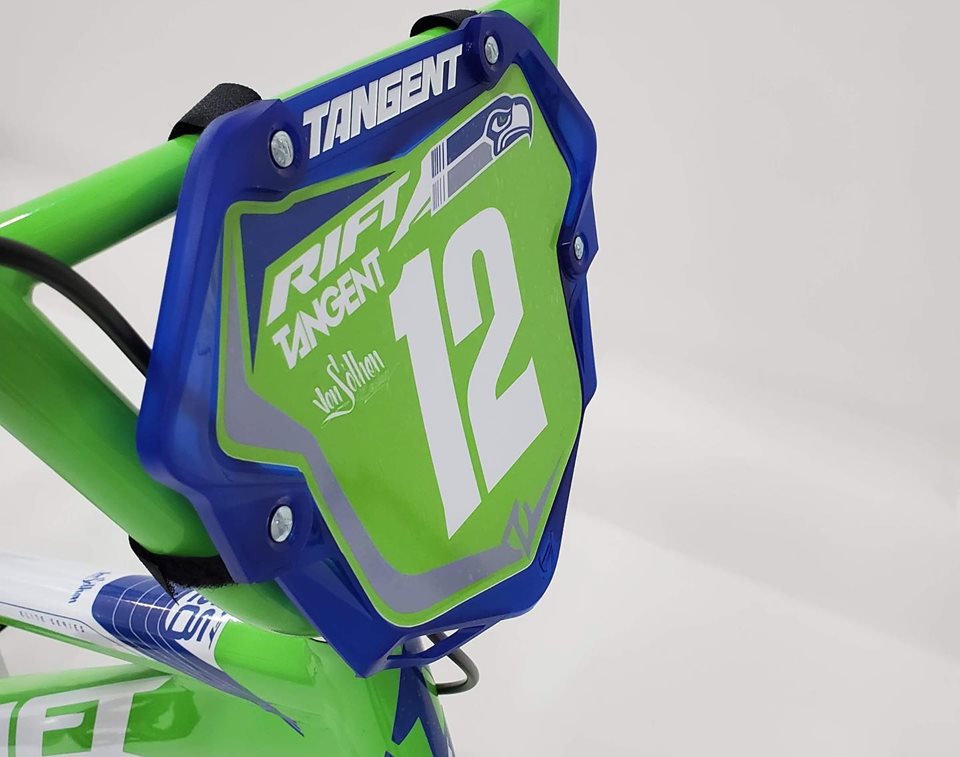 This bike just looks amazing!
Now normally when we do a Bike Of The Day we put up a full parts list but we couldn't find one for this. So this time we want you guys at home to tell us what parts you think are this bike based of the photos in the comments below. We'll reach out the Michael to see if we can get the list from him. Then we'll post it so you can see how right or wrong your list was. Aaaaand Go! 🙂
Bike Of The Day: Majesty Grand Imperial ProXL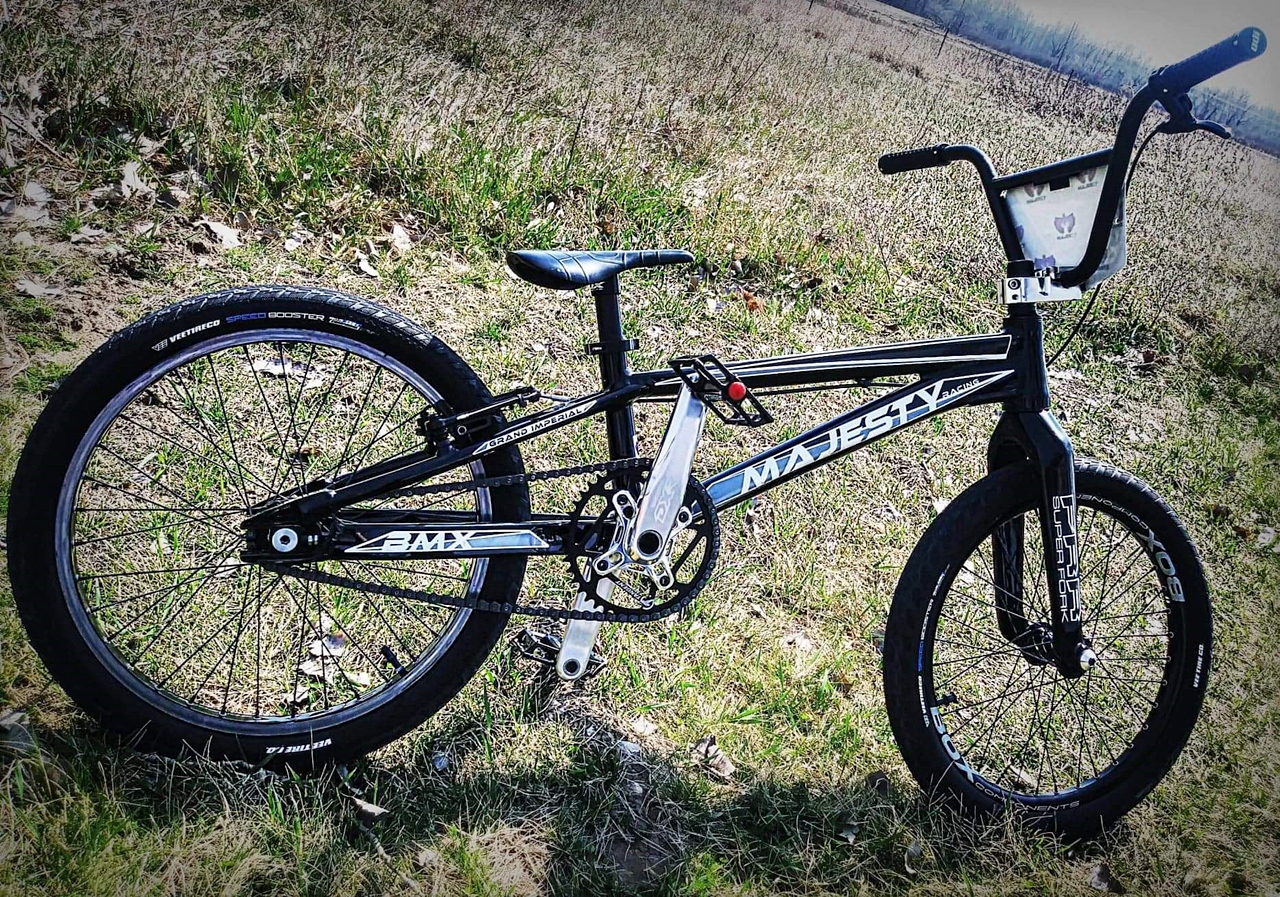 Today's Bike Of The Day is the Majesty Racing Grand Imperial ProXL BMX race frame! This frame is made for some serious BMX racing and it looks fresh!
The frame is 6061 T-6 heat treated aluminum with anInternal brake cable routing on the top tube. It has a standard tapered integrated head tube hydroformed top tube and down tube, Tapered seat tube, Logo brake bridge, Rectangular chain stays and round seat stays. The Grand imperial also features an interlocking rear dropout design to significantly increase the frame stiffness and pedaling power transfer to the ground. Nice!!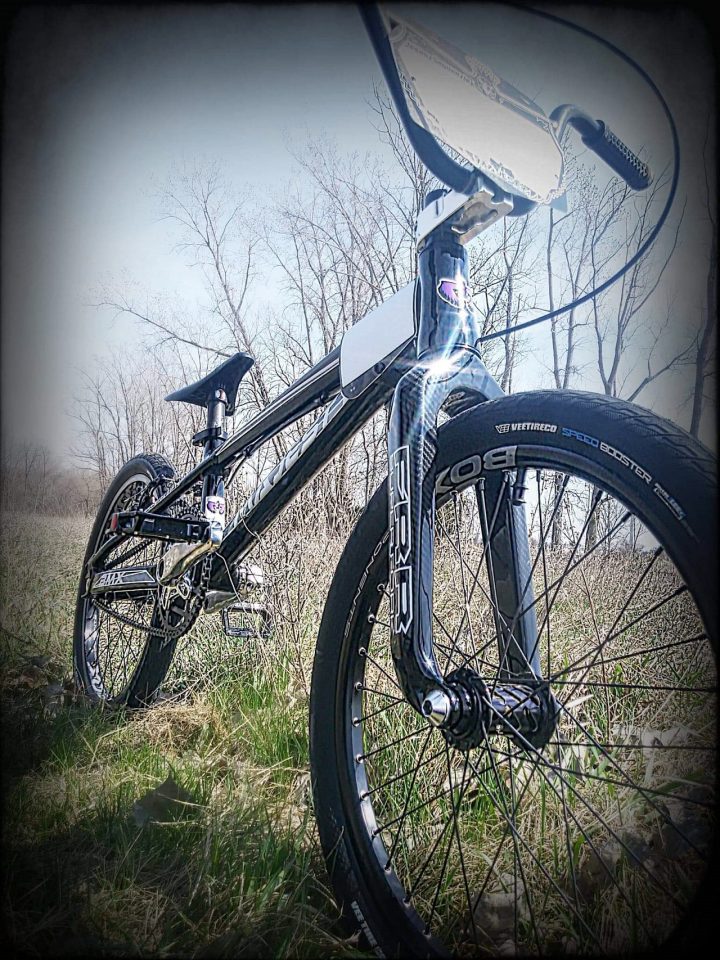 "Majesty Racing is a BMX company with over 35 years of BMX experience behind it. I am the owner and creator of the company. I started the company in 2010 as a number plate and soft goods company. I am a first generation BMX Brigader and a BMX racers of 36 years of experience. Majesty Racing is out of Kansas City, Missouri and we have a full race team. We are also developing street and park frames. The purple bird is on the rise!" ~Bryan Jones/Majesty Racing Owner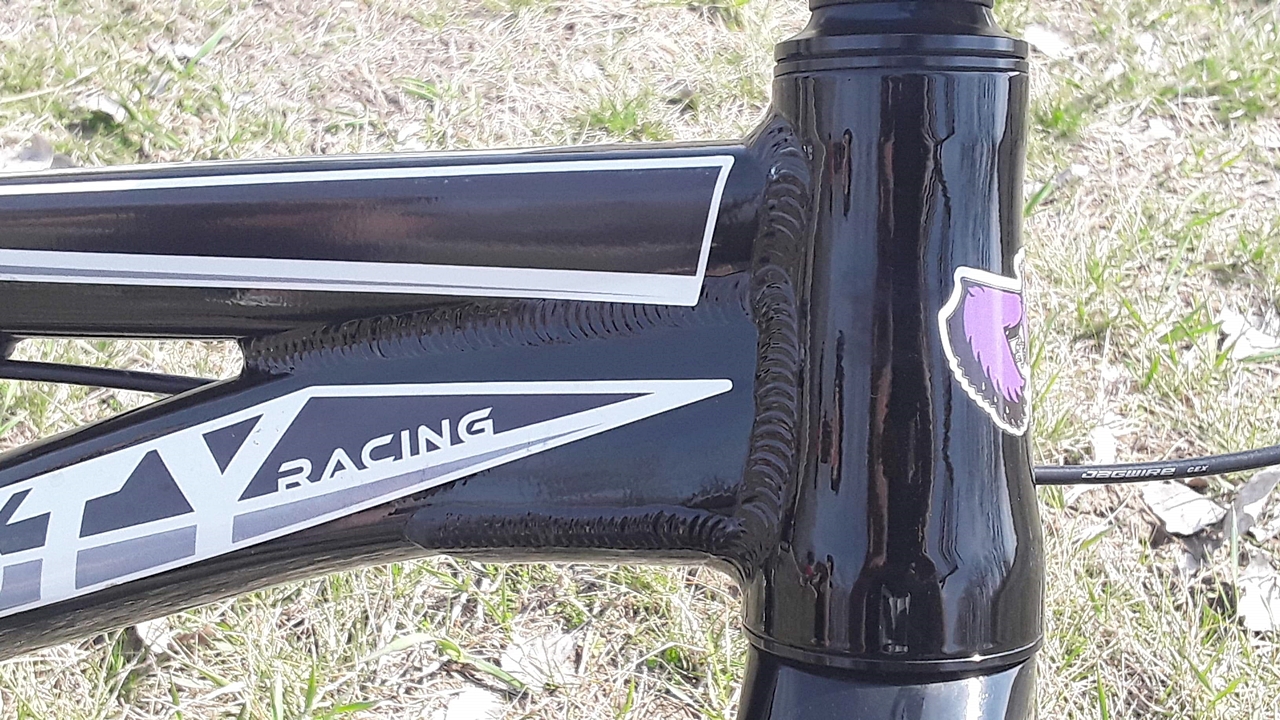 PARTS LIST:
FRAME: Majesty grand imperial proxl
FORKS: Fall risk racing tapered
STEM: Supercross
HANDELBARS: Round 2
SEAT: Box
SEAT CLAMP: Kingdom components
CRANKS: 175 DXR
HUBS: Onyx 20mil front, 15mil rear
RIMS: Box 20×1.5
CHAINRING: Tangent 43
COG: Onyx 16
CHAIN: Shadow Conspiracy half link
PEDALS: Tangent
NUMBER PLATE: Majesty
GRIPS: ODI
TIRES: Vee speedbooster 1.75/1.85 combo
BRAKES: Promax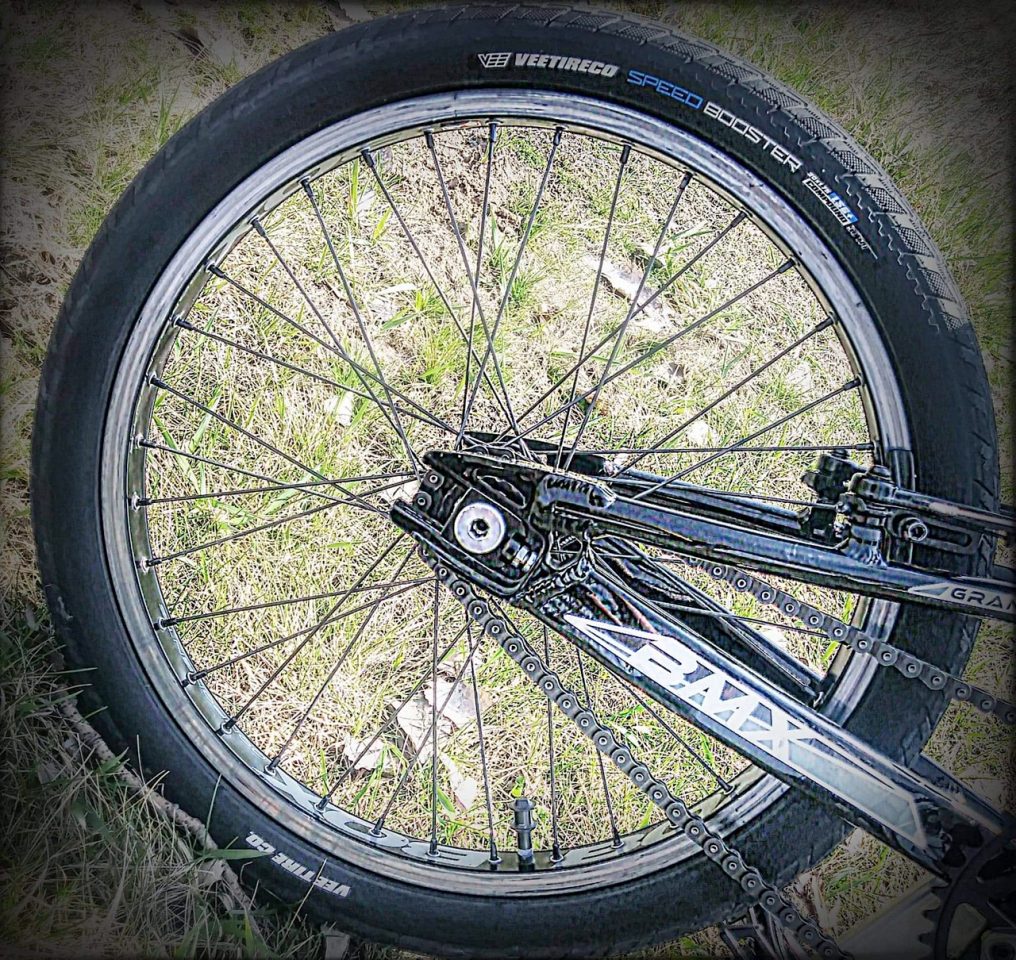 Follow Majesty racing on Facebook for more info.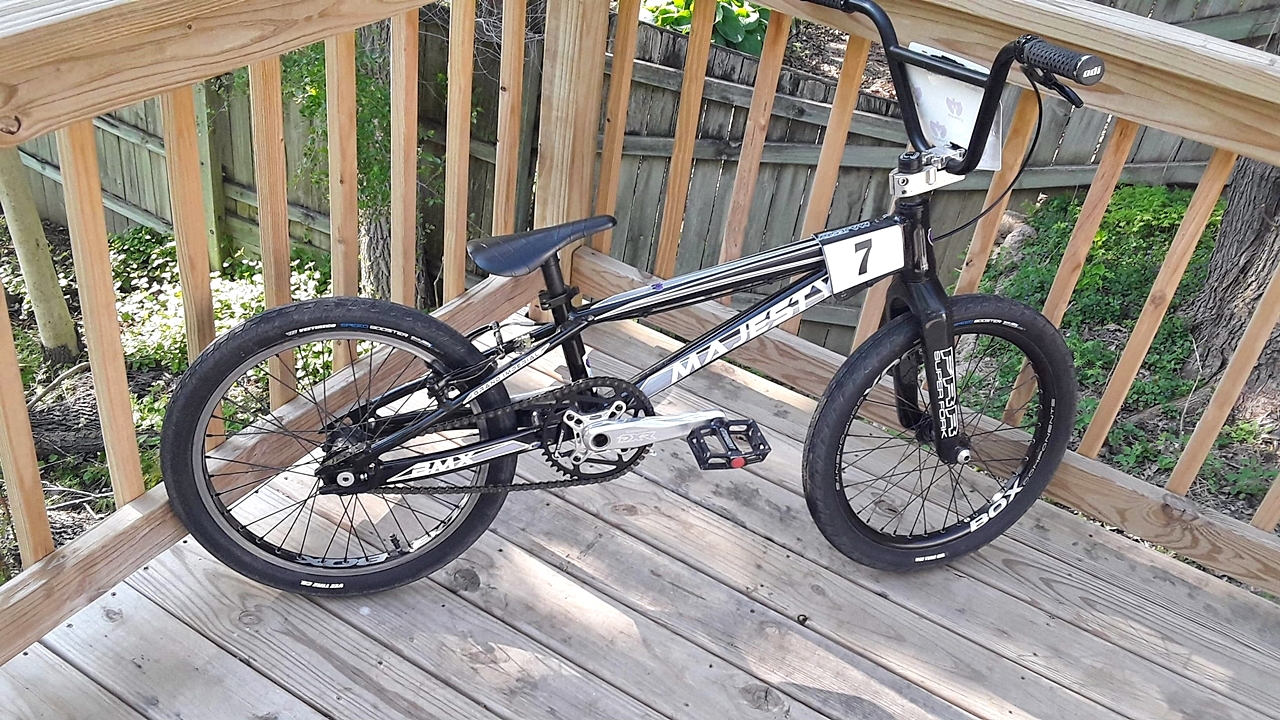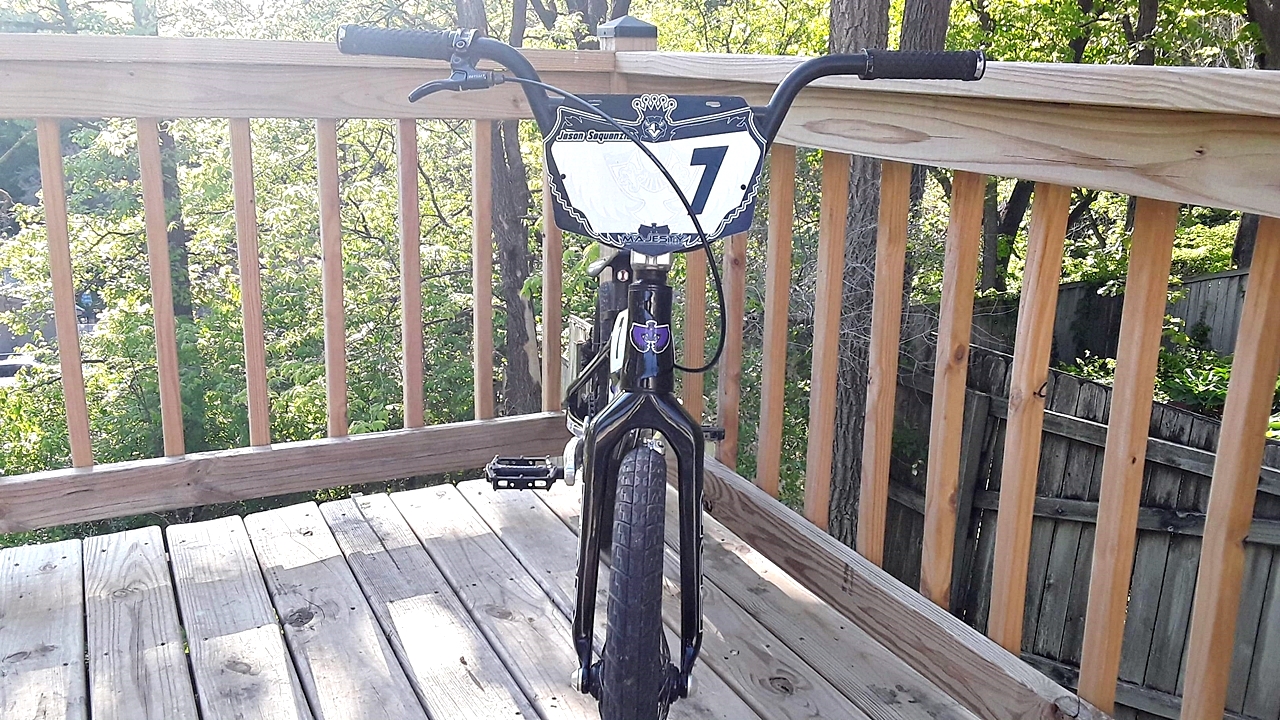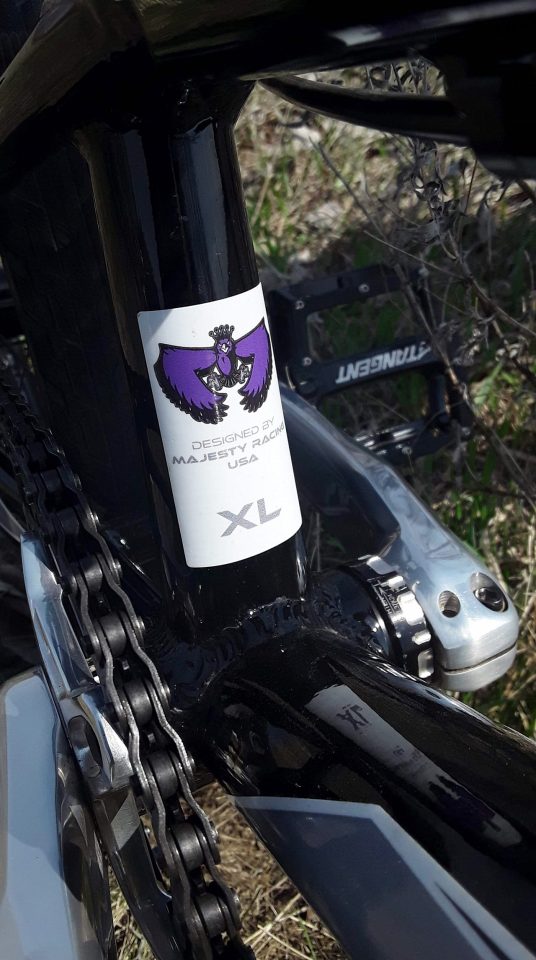 Hutch XL29 Cruiser Frame and Fork Chrome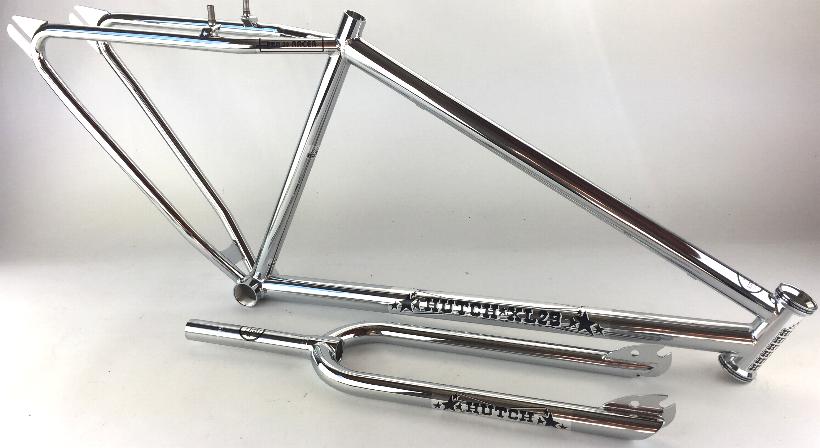 In case you didn't know Hutch is now making a XL29 cruiser frame and fork for 29″ wheel size. This plus sized BMX bike has everything you know and love about Hutch styling but with all the technology and geometry updated for today's riding. The frame is made from 100% 4130 chromoly, with a chrome-plated finish.
The Forks are also 100% chromoly and chrome plated. They include an M25 x 1.5 internally-threaded steer tube that is compatible with both star nuts and CNC-machined aluminum compression bolts.
XL29 specs:
-23.6″ top tube
-71 degree head tube
-71 degree seat tube angle
-16.9″ seat tube, center to top
-18.0″ chain stay
-30.5″ standover height
-12″ bottom bracket height
-V-Brake mounts
-1″ (25.4mm) seat post size (1-1/8″ seat clamp size)
-Integrated headset
-Euro bottom bracket
-3/8″ drop out slots
For more details visit HutchBMX.com