Sneaker Fairy, Phife Dawg Tribute Sneakers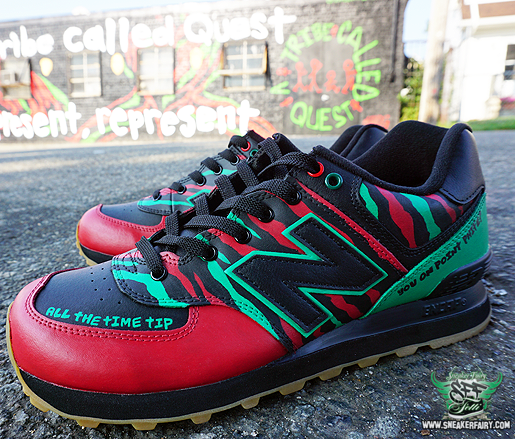 We recently saw a post on Sneaker Fairy's Facebook page of these amazing looking tribute sneakers to the late great Phife Dawg of A Tribe Called Quest. FETTi D'Bias AKA Sneaker Fairy took photos of the custom kicks at the Tribe Called Quest mural in Queens which is located on the back of Nu Clear Dry Cleaners on Linden Boulevard and 192nd Street where the group filmed portions of their 1991 video for "Check The Rhime."
"IT'S ‪#‎ThrowbackThursday‬!
WHEN Phife Dawg OF A Tribe Called Quest PASSED EARLIER THIS YEAR, I WANTED TO MAKE A SPECIAL PAIR IN HIS HONOR..USING AN ALL BLACK/GUM SOLE New Balance 574, I ADDED THE ICONIC Low End Theory STRIPING TO THE UPPER ALONG WITH THE INFAMOUS CHANT "You on point Phife..All the time Tip" TO THE FRONT TOE AREA & BACK HEEL CREATING THIS BEAUTIFUL PAIR" Sneakerfairy.com

About Sneaker Fairy:
"With over 10 years experience customizing sneakers, FETTi D'Biasi is known for her precise, detailed custom footwear, and color arrangements!
Featured in numerous sneaker documentaries and shows, Sneaker Fairy is able to make your sneaker dreams come true"

mf eistee -Moonshine- HipHop Instrumentals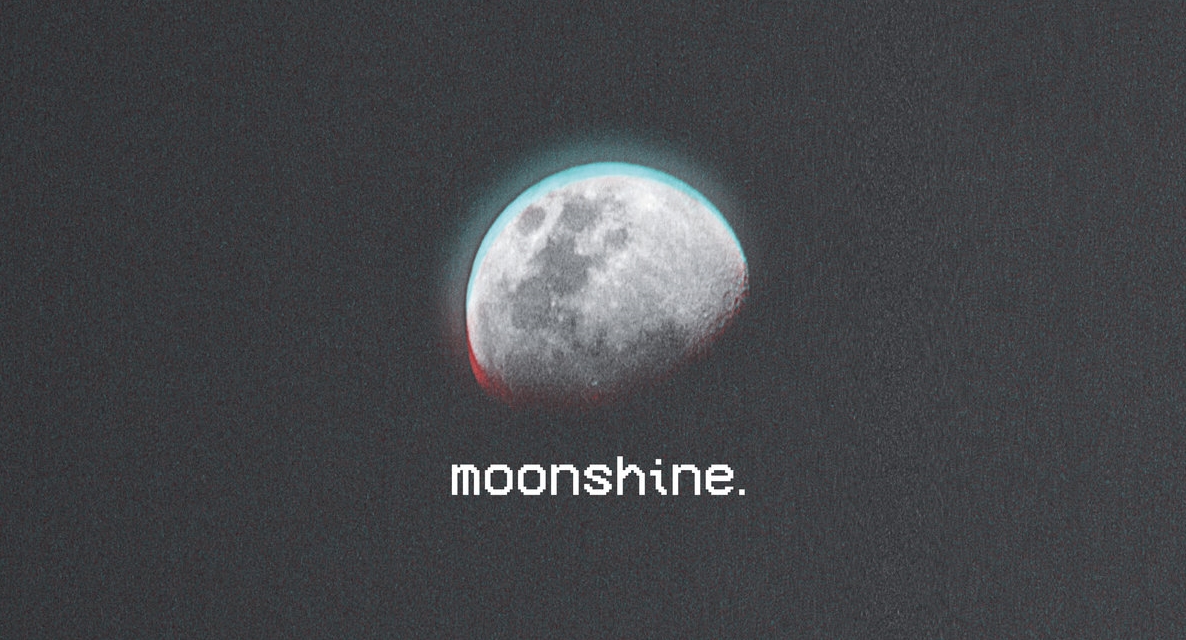 Nuremberg, Germany producer Mr Eistee dropped some HipHop instrumental gems on his latest album "Moonshine". The album features 18 chillhop style, boom bap, sample driven tracks to vibe out to. If your an emcee you'll definitely be inspired to write some bars over these joints.
"The sound of the album reflects the atmosphere of mf eistee's homestudio, when the moon is coming through the blinds of his roof-light, shining on him and his equipment. It is fair to say that he met his aim; to capture this mood as a theme and to produce an album leaving no questions unanswered." ~mf eistee
Locksmith -Stars – Feat. Murs Official Video (Dirty)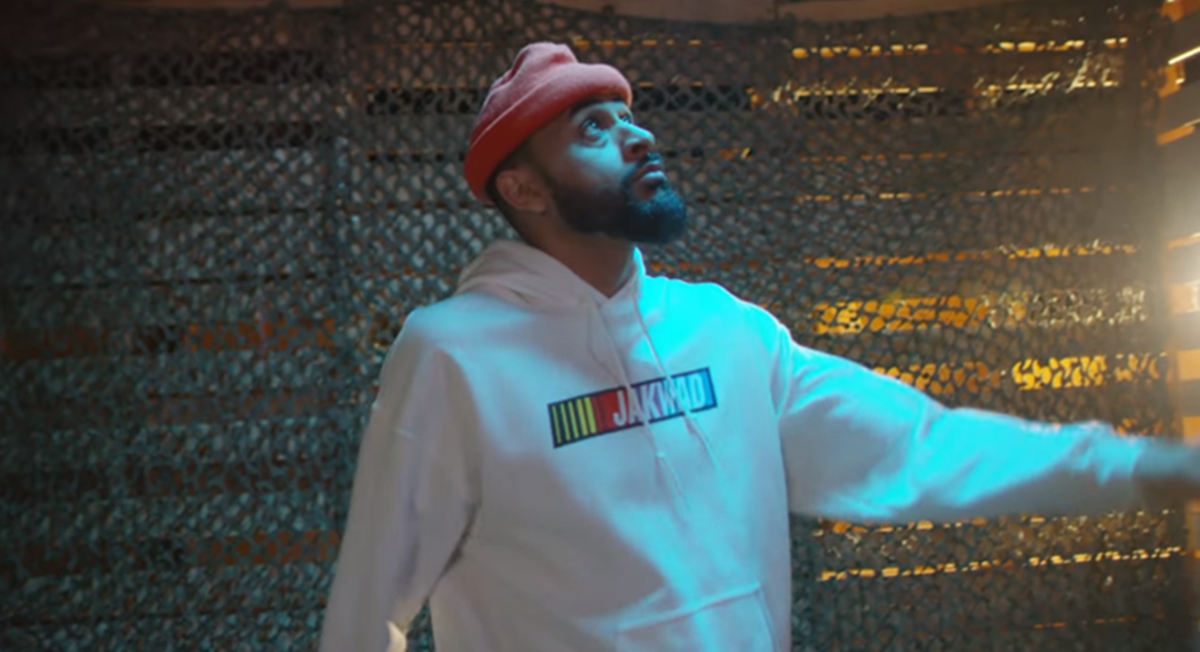 We're loving this new joint by Locksmith called "Stars". The supa emcee linked up with another master of the pen, Murs for a soulful, introspective song about their destiny is written in the stars. Apathy crafted a dope dreamy beat that sets to vibes perfect for the bars that Locksmith and Murs spit. THIS IS HIPHOP DOPNESS!
Stars is a single off Locksmith's album "Ali" which is out now!
Video is directed by Jesse Ray Diamond
Follow Locksmith on IAmLock.com
"Boasty"by Wiley feat. Sean Paul, Stefflon & Idris Elba

Legendary UK MC/ rapper/producer/ DJ, Wiley, released a music video for his song Boasty! The song features another legend, Sean Paul, British-Jamaican rapper, singer, and songwriter Stefflon and movie star Idris Elba….Yep Idris Elba!! If ya'll didn't already know, Idris and act, rap and sing..BOOM!
The kid featured in the video is a young UK actor named BROOKLYN APPIAH. He definitely stole the show!! The video is dope and the song is FIRE!!! Can't stop playing this one! Salute to Wiley!
If you don't already know about Wiley AKA "The Godfather Of Grime" Find out HERE