As the New York Comic Con approaches, press releases and teaser photos of some of cool stuff that will be at the event are starting to emerge. One of those cool things that'll be at the convention is this cool HipHop Wars:HipHop Trooper figure by Special Ed Toys. This dope piece inspired by the HipHop Trooper cosplayer STRYDER will be available at the DKE Toys booth and there's only 50 of them available exclusively at NYCC
Each HipHop Trooper figure is a hand painted and customized on a 3.75″ vintage figure on custom designed card back. It also comes with mail away coupon for the Def Star Thumper boom box(There's only 50 of these too). What's really cool for ya'll serious collectors is each figure is signed and numbered 1-50…..BOOM!!
Better get to the convention early if you wanna get your hands on one of these! Be there Oct 6th-9th!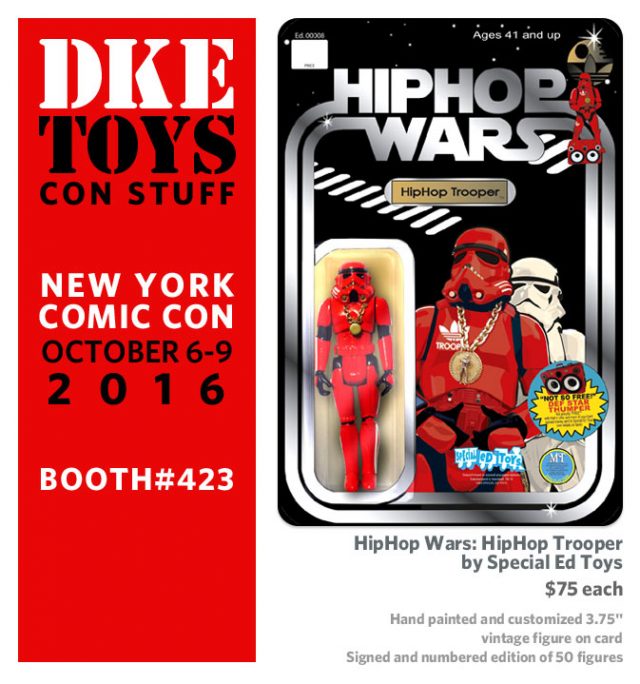 Spotted on SpankyStokes.com