VIDEO: Truth BMX "Main Event" Carbon, Matte x Polished Colorways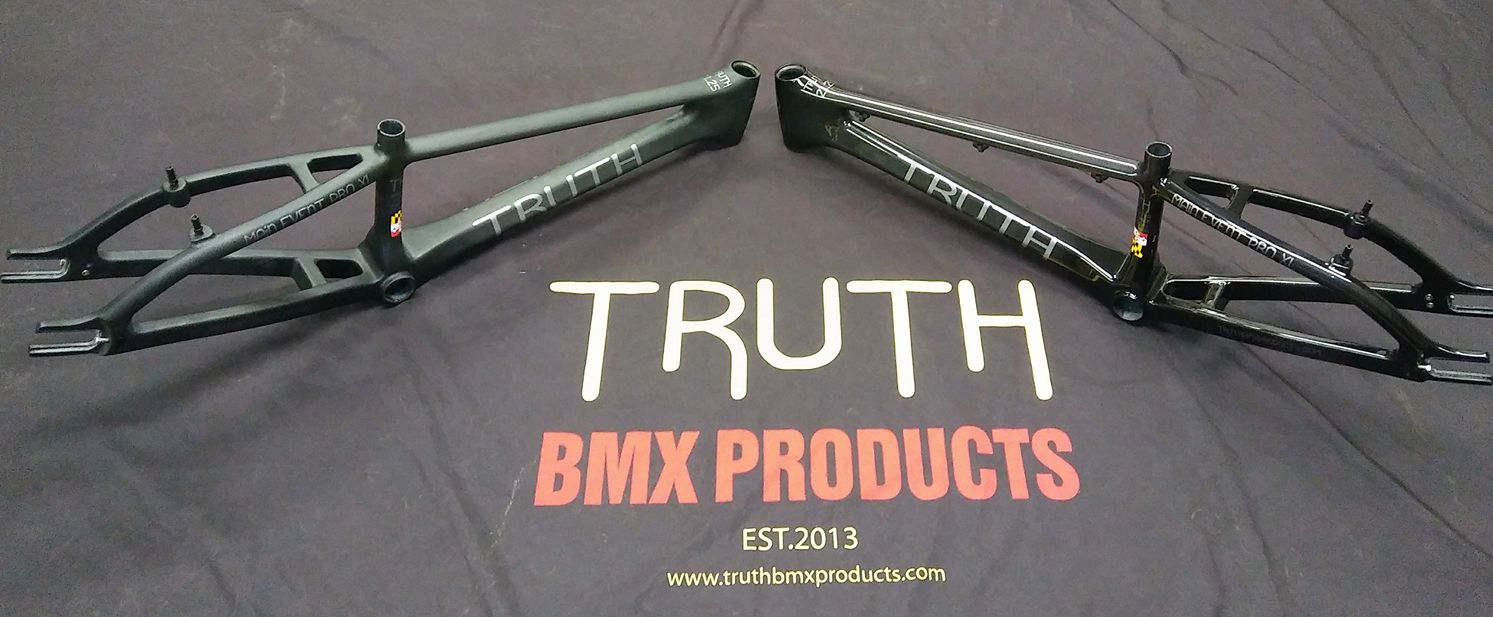 The Truth BMX Products crew recently posted a short teaser video of their awesome "Main Event" carbon frame on it's social media pages and we had to share it here on SugarCayne!
The video features the frame in its polished "Carbon" colorway and another one in a new "Matte" colorway and it looks amazing!!
You can get your hands on the "Main Event" carbon at TruthBMXProducts.com

Hutch XL29 Cruiser Frame and Fork Chrome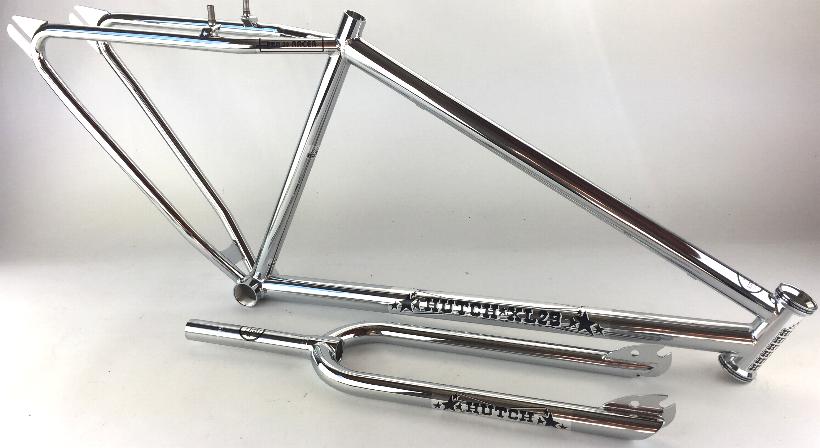 In case you didn't know Hutch is now making a XL29 cruiser frame and fork for 29″ wheel size. This plus sized BMX bike has everything you know and love about Hutch styling but with all the technology and geometry updated for today's riding. The frame is made from 100% 4130 chromoly, with a chrome-plated finish.
The Forks are also 100% chromoly and chrome plated. They include an M25 x 1.5 internally-threaded steer tube that is compatible with both star nuts and CNC-machined aluminum compression bolts.
XL29 specs:
-23.6″ top tube
-71 degree head tube
-71 degree seat tube angle
-16.9″ seat tube, center to top
-18.0″ chain stay
-30.5″ standover height
-12″ bottom bracket height
-V-Brake mounts
-1″ (25.4mm) seat post size (1-1/8″ seat clamp size)
-Integrated headset
-Euro bottom bracket
-3/8″ drop out slots
For more details visit HutchBMX.com
Yess BMX Innovates Again With The 20os20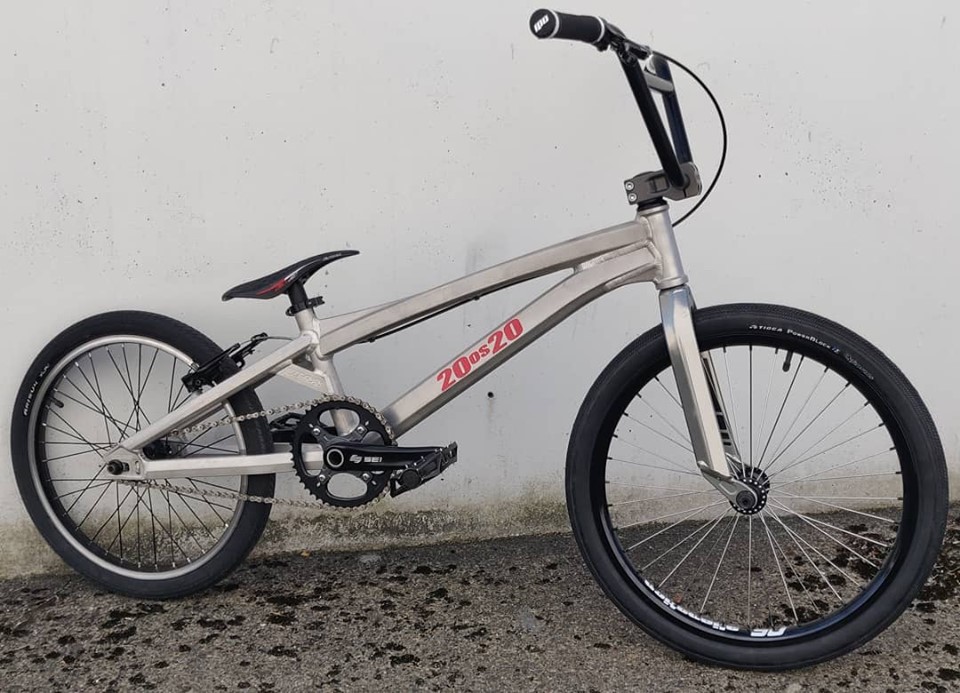 The folks at Yess BMX innovates again with the 20os20 frame! Over the last year os20 bikes and upgrades have been gaining popularity among the BMX racing community. Os20 is a slightly bigger wheel diameter than the standard 20″ wheel but it's not as big as a 22″ wheel. Os20 is also not big enough to be considered a "cruiser" size so you can race a os20 size bike in class which is for 20″ BMX bikes.
The reason for the os20 rise in popularity is because it's more stable, smoother and less "Twitchy" than a standard 20″ bike. But the bike still feels and performs more like a 20″ bike than a 22″ or 24″ bike.
So in comes Yess BMX taking it a step further with their 20os20.
"Behold our newest concept build: The 20os20 bike. What is the idea behind this? The smoothness of the os20 steering with the gearing/tire/rollout selection of any standard issued 20! Don't try to retrofit your regular 20″ bike as this frame was purpose built without messing around w/ your BB height or headtubes angle!" ~Yess BMX
Pretty awesome!!
There's no release date set for the frames yet but it's already causing a buzz. Follow Yess on their Instagram page @Yess_BMX
Thruster Is Back With The Blast Off 29″ BMX Bike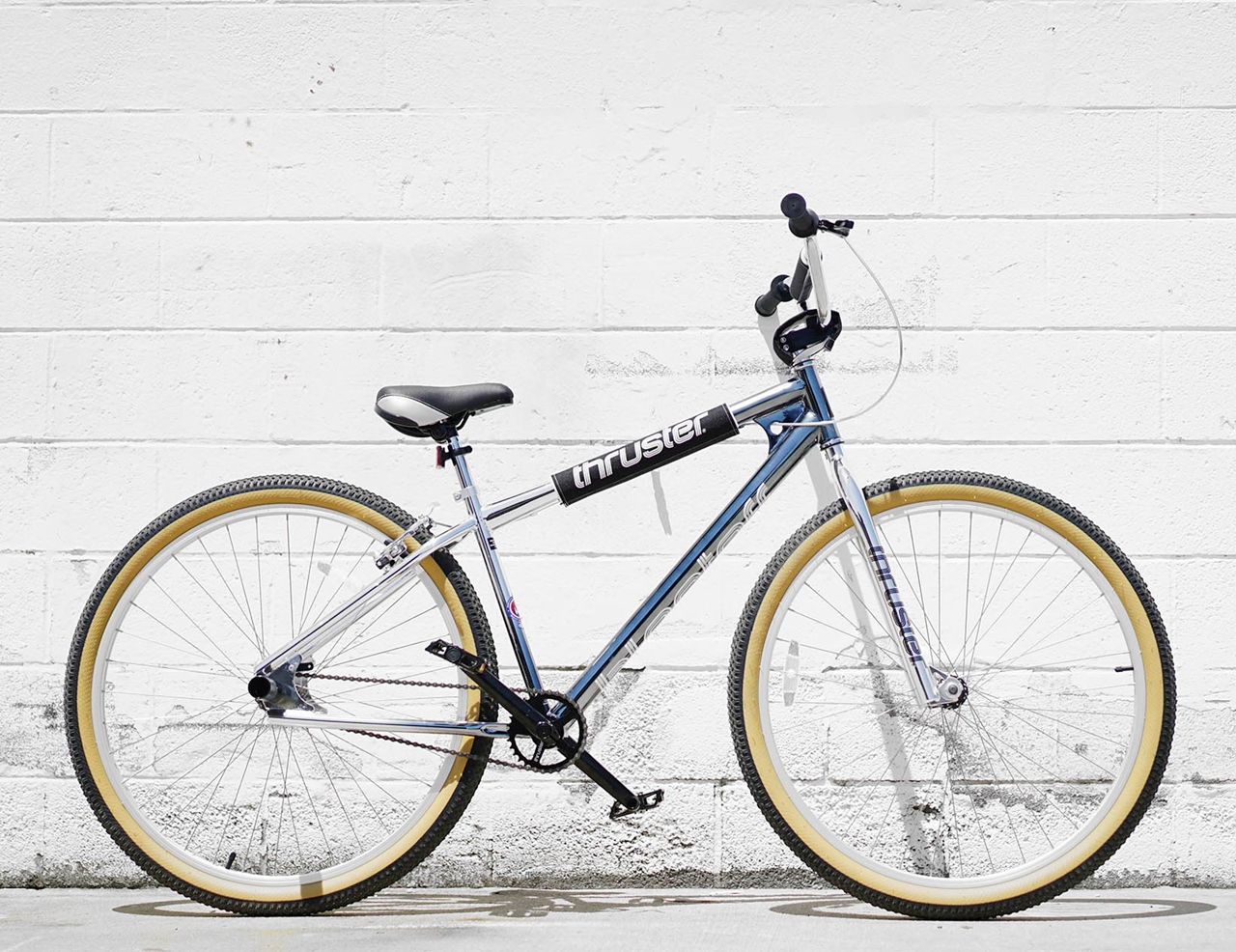 Legendary BMX brand Thruster is back with the new Blast Off 29″ BMX cruiser complete! The entry level bike features a 2 tube cro-moly frame, ally hubs, alloy rims, alloy pedals, stainless steel spokes, custom dropouts, rear pegs and 3 piece cranks. It comes in a cool, two tone smoke chrome/super chrome colorway. The Blast Off also comes with a pad set for the bars, stem and frame.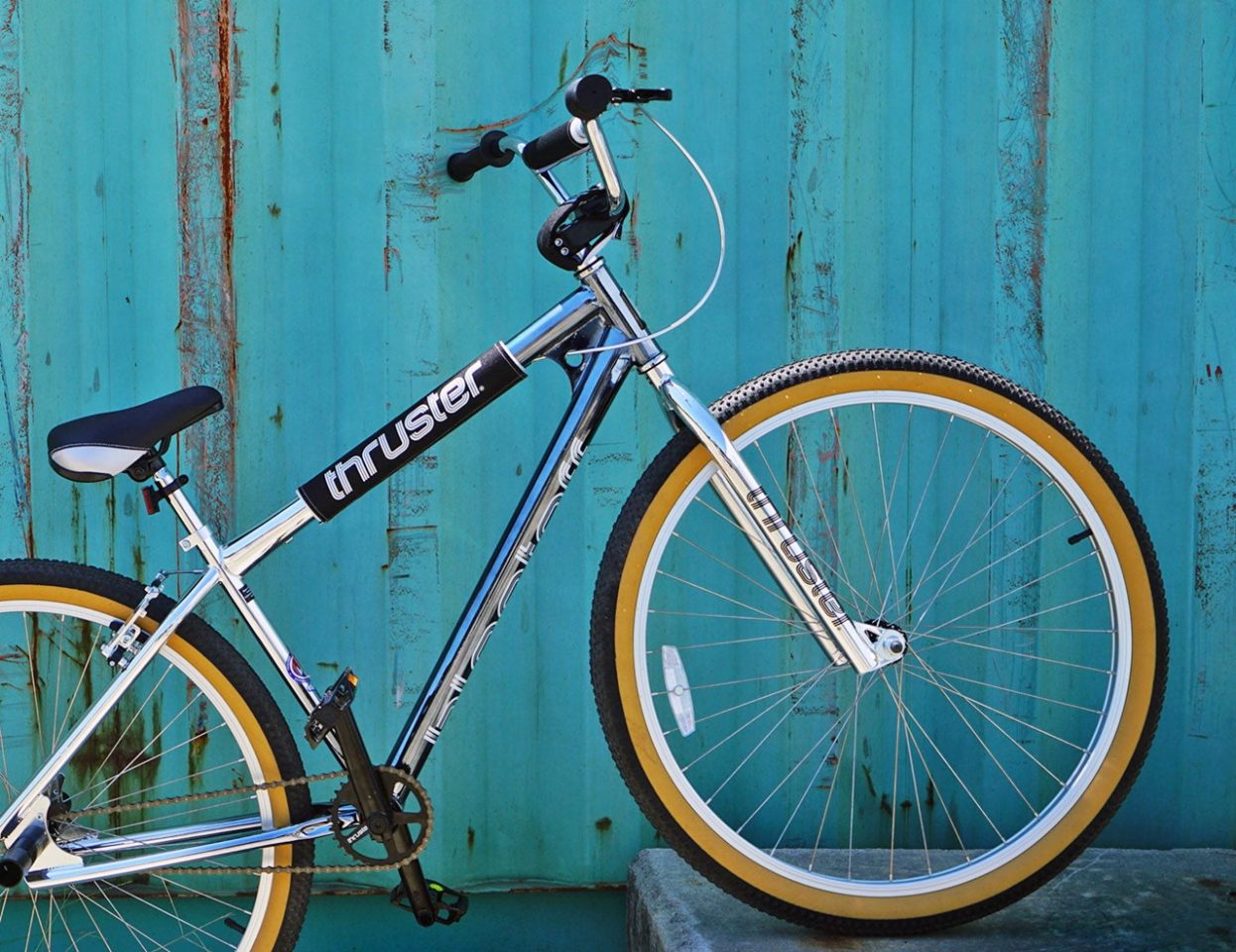 The Thruster Super Chrome forks are hi-ten steel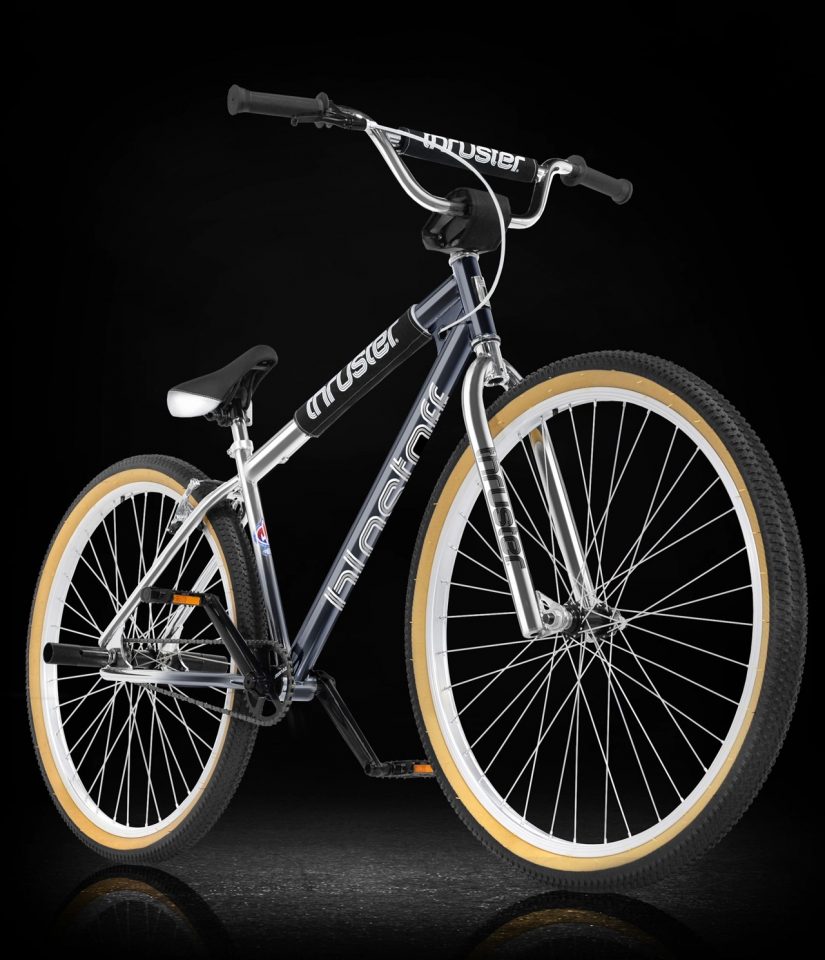 If you have a small budget but want to get yourself on a 29 BMX bike. The Thuster might be the way the way to go at only $349.
For more details visit Thruster.bike