With the popularity of the retro BMX movement still going strong, Colony BMX with the help of Clint Millar came up with a new Prody frame design! This year's release see's the throwback tribute frame completely designed by  Clint Millar. It comes in a mean looking matte metal black colorway which is reminiscent to the classic charcoal black colorway used on the Hutch Trickstar. And what's a retro BMX freesyle frame without a platform on it? Well the Prody has a really nice sizes platform for all kinds of frame stand fun. The frame is build more so for flatland riders but it can still represent in the other BMX Freestyle disciplines.


Although the Prody is based on the retro BMX style, all the tech and geometry is updated to modern day riding styles. peep the stats below


-Full 4130 CrMo.
-Heat treated integrated head tube, longer length of 117.5mm
-Heat treated MID BB.
-Heat treated 6mm thick with built in chain tensioner.
-Tapered down tube, top tube & rear stays.
-External Gusset on DT
-Wide rear end for fatter 2.4″ tyres.
-Built-in seat clamp with replaceable nut & bolt.
-Size: 20.6″ TT.
-13.6" slammed rear, 75.2º HA, 71º ST.
-11.5″ BB Height.
-Stand over height 8.3″ (centre of BB shell to centre of TT)
-Weight: 5.9 lbs (2,676 grams)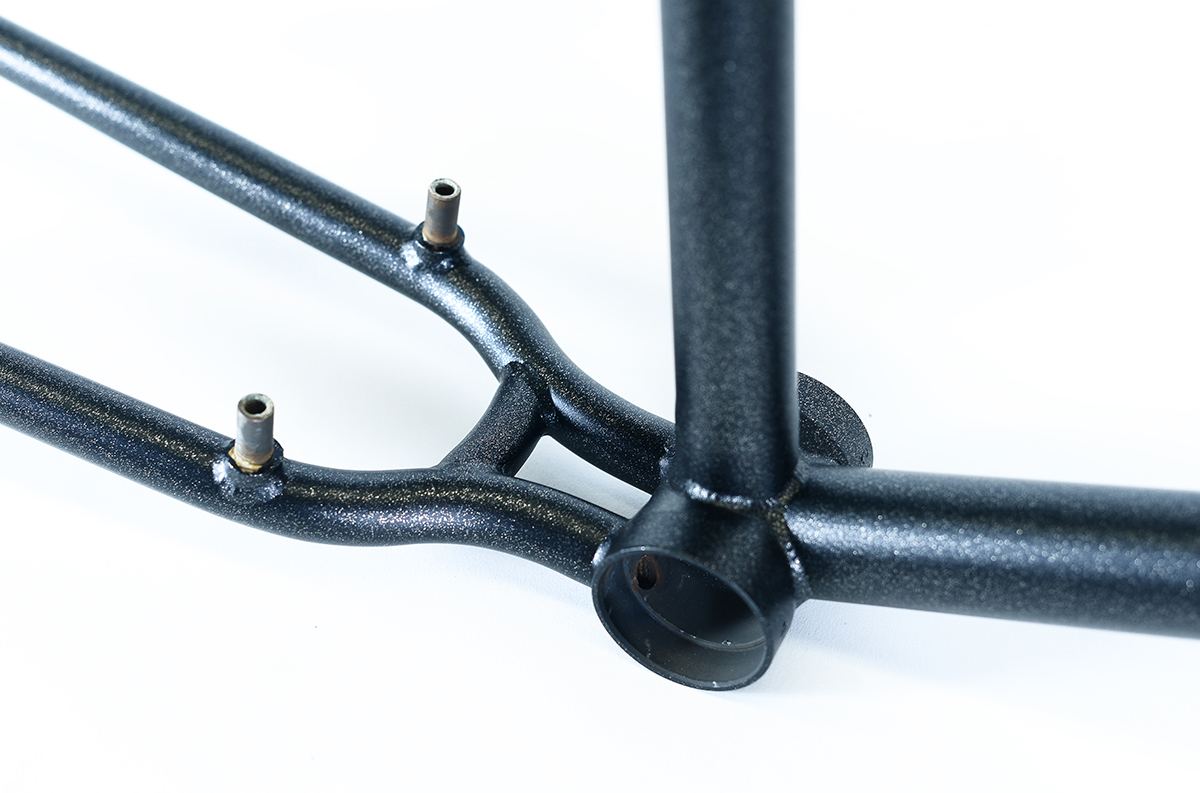 Check out the video below with Clint Millar getting busy on the Prody for his 43rd birthday!