There's a new bike park in the works in Richmond, CA called Dirt World. Richmond is located at the top of the East Bay section of the San Francisco Bay area, not far from Oakland.
Dirt World was created as a way to bring the off road cycling experience right to the heart of the city making a spot like this more accessible to urban kids and youth of color. It's also part of the city's "Adopt-A-Spot" program which means the group that runs the track will be required to maintain the property and contribute to the neighborhood's beautification initiative.


The DirtWorld leadership team are AC Thompson, Jasmine Malabed (Dope Sauce Bike Club), Robert Ramirez (NorCal High School Cycling league), D2 Dennis Hoskins (Dope Sauce Bike Club), Howard Cato (Bay Area BMXers team), Troy Thompson, Jeanine Strickland (landscape architect), Alex Fowler (Action Sports Construction) and renowned trail builder Jim Jacobsen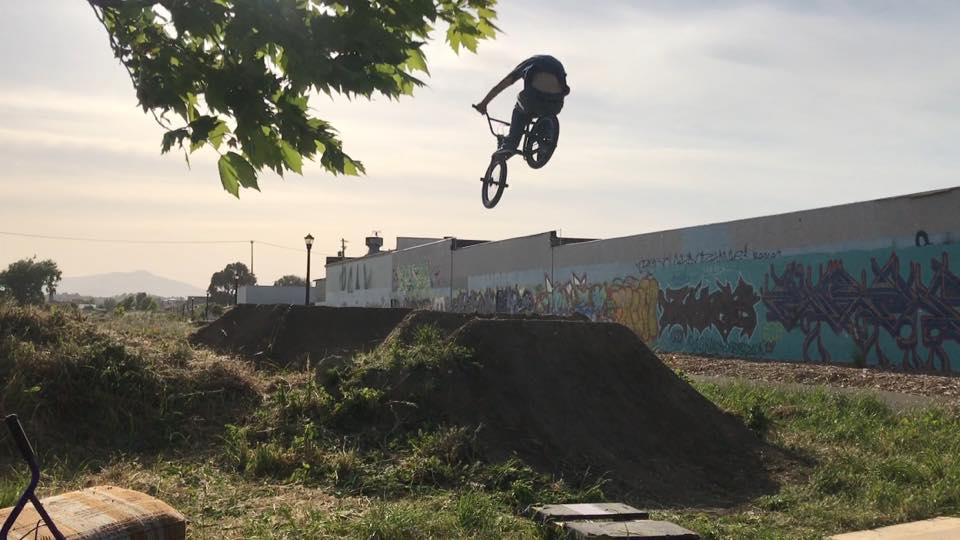 The first phase of Dirt World's 2.1-acre construction started on Feb. 1 and it will feature terrain for all skill levels like pump tracks, jump lines, a mini BMX track, as well as a mountain bike skills loop. The park is looking to open by the end of this month.
"Dirt World is about urban transformation. We are bringing cycling into the heart of Richmond, and turning a vacant lot that was once blanketed with trash and head-high weeds into a positive and healthy space for at-risk youth. The project is being spearheaded by local volunteers as well as Action Sports Construction, a leader in bike park and race track development." ~Dirt World
"Once open, the park will be used to host riding clinics for all ages, including girls-and-women-specific ride days, family ride events and dirt jump jams. "Richmond is also getting its first high school MTB team, so Dirt World can be a skills center for them, as well as local BMX racers," ~A.C. Thompson (DirtRagMag 2.8.17)
Right now the Dirt World group is trying to raise funds to help finish the project. They're almost halfway to their goal of $10,000. CLICK HERE If you would like to contribute.
"Monetary support for the project has come from Title Nine Sports Apparel, various Richmond-based recreation organizations, several high school mountain bike teams and plenty of private donations. The Dirt World team is still looking for donations to cover construction costs, park amenities such as benches and picnic tables, and bikes and equipment to be used for community cycling programs for kids and adults who don't have the means to have their own cycling gear." ~DirtRagMag.com
We're super excited about this project and can't wait to see what they create! Saty tuned for more info as we get it.
Also visit Dirtworld.org for more details.