Legend Bike Co. Eddie Fiola "Former Pro" BMX Frames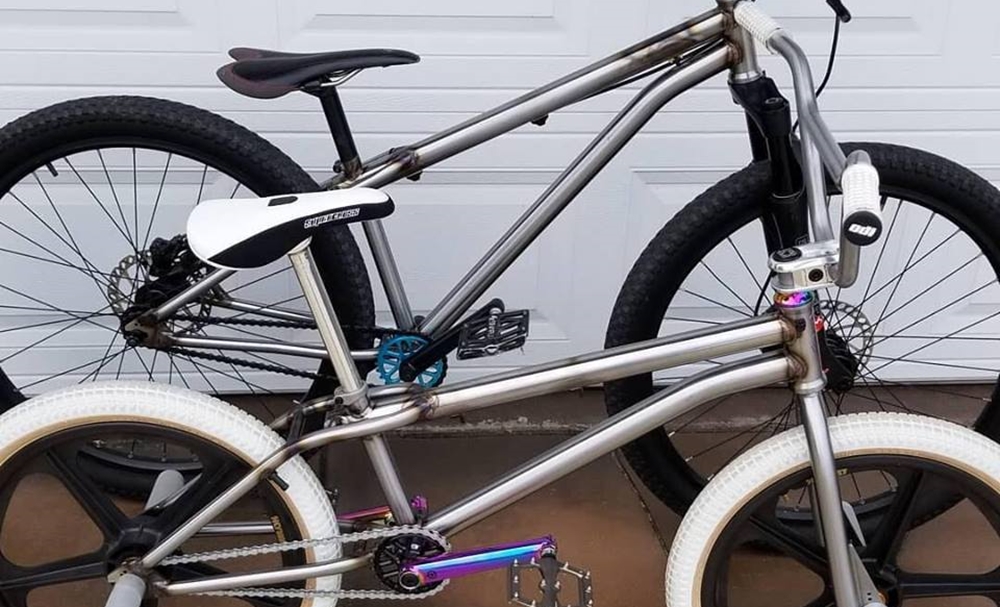 Legend Bike Co. has two sick Eddie Fiola inspired frames called the "Former Pro". The design of the frame comes right from the days when Eddie reigned supreme as the "King Of The Skatepark" on the classic GT Performer frame & Fork which he helped design. Although the "Former Pro" is based on the classic "Pro Performer", it's geomerty and technical specs are done to today's standards, so they're ready to shred!! The frame is available in two sizes 20″ and a 26″ Dirt Jumper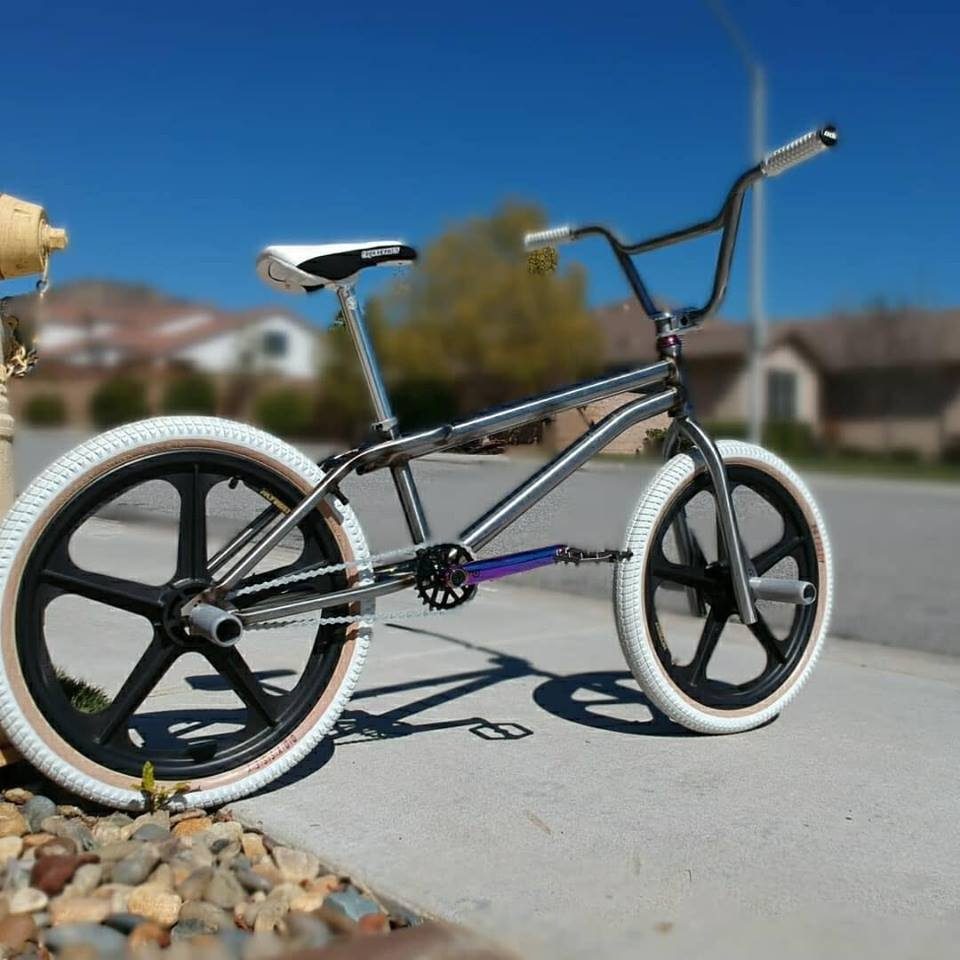 The Eddie Fiola "Former Pro 20" is the first official frame release from Legend Bike Co. Originally Eddie and Supercross BMX owner Bill Ryan sat down in 2012 and designed up the Former Pro frame. Bill drew up and had the first prototypes built for Eddie. In 2013 Eddie actually did a short run of the design. Back then it was called the EF Proformer.  Fast forward to 2018, and Legend Bike Co. launches the newest revision of the frame and it looks sick!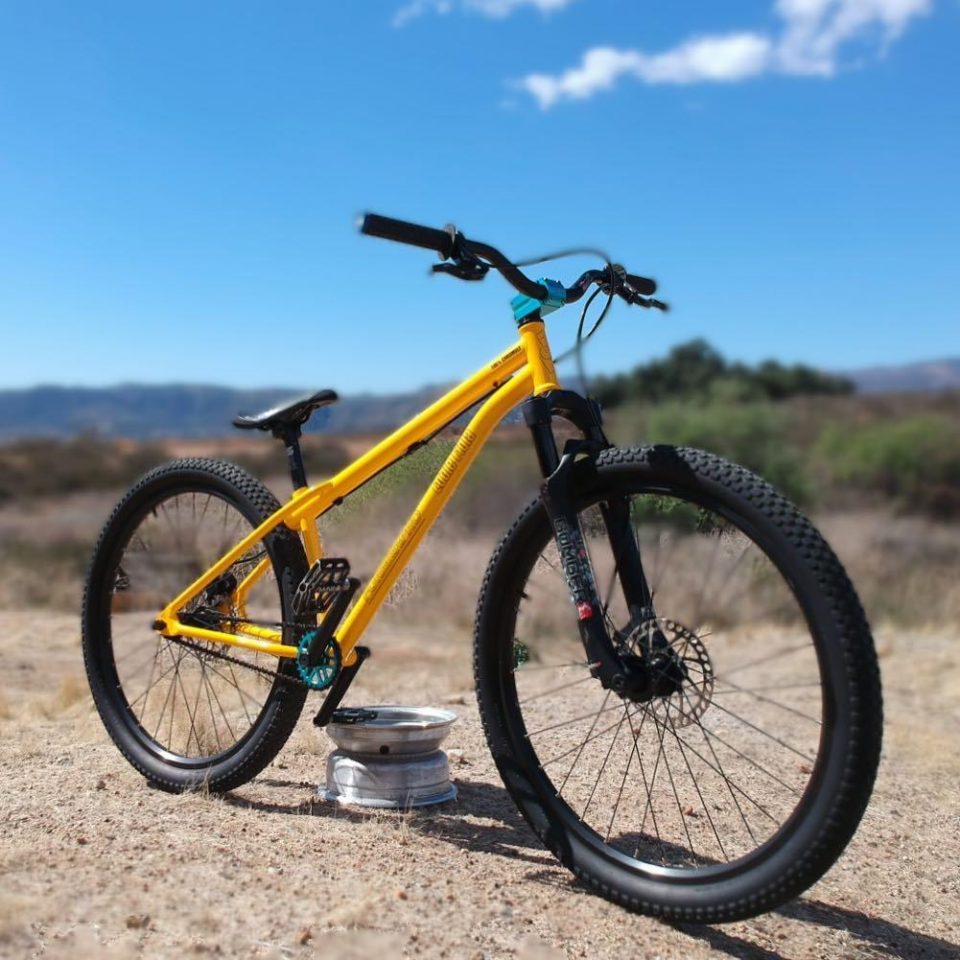 "If you are a huge Eddie Fiola fan, but find yourself spending more time at the Pump Tracks and Dirt Jumps on your MTB, the Former Pro 26" DJ is for you.
Featuring the same Hi Quality Seamless Air Hardened Triple Butted Cro-mo as the 20″ Former Pro, the 26″ DJ frame, is way ahead of it's time. It seems the Eddie Fiola Brake bend was way ahead of it's time , as not only did it work for Freestyle frames back in the day, it allows the extra clearance for today's Suspension fork crowns, and while the top tube standing platform is more there for looks, you never know the tricks you may come up with that can use it.
Even though it looks like Eddie's retro 20″, this DJ is full modern geometry and is meant to ride. The full heat treated cro-mo frame uses a Campy Integrated headtube 1 1/8″ top and bottom, the integrated seatclamp locks down any 27.2 post." ~LegendBikeCo.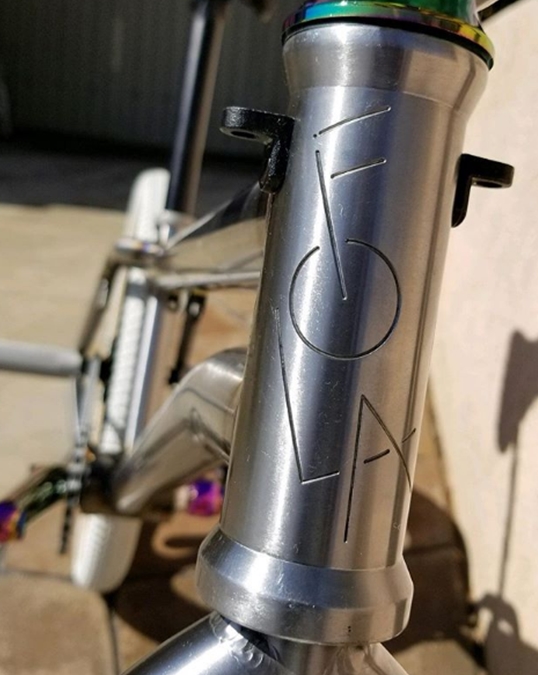 Not only does Eddie have his own frames being made by Legend Bike Co., he's one of the owners of the company along with BMX Legends Byron Friday and Pete Loncaravich. With the company's mission of….
BUILDING MODERN VERSIONS OF YOUR FAVORITE BMX BIKES FROM YOUR PAST WITH THE LEGENDS THAT RODE THEM
…..There will sure be more awesome updated versions of classic BMX bikes built by Legend Bike Co to come. We're looking to see a Pistol Pete inspired LRP or CW  frame..that would be sick!!Stay tuned!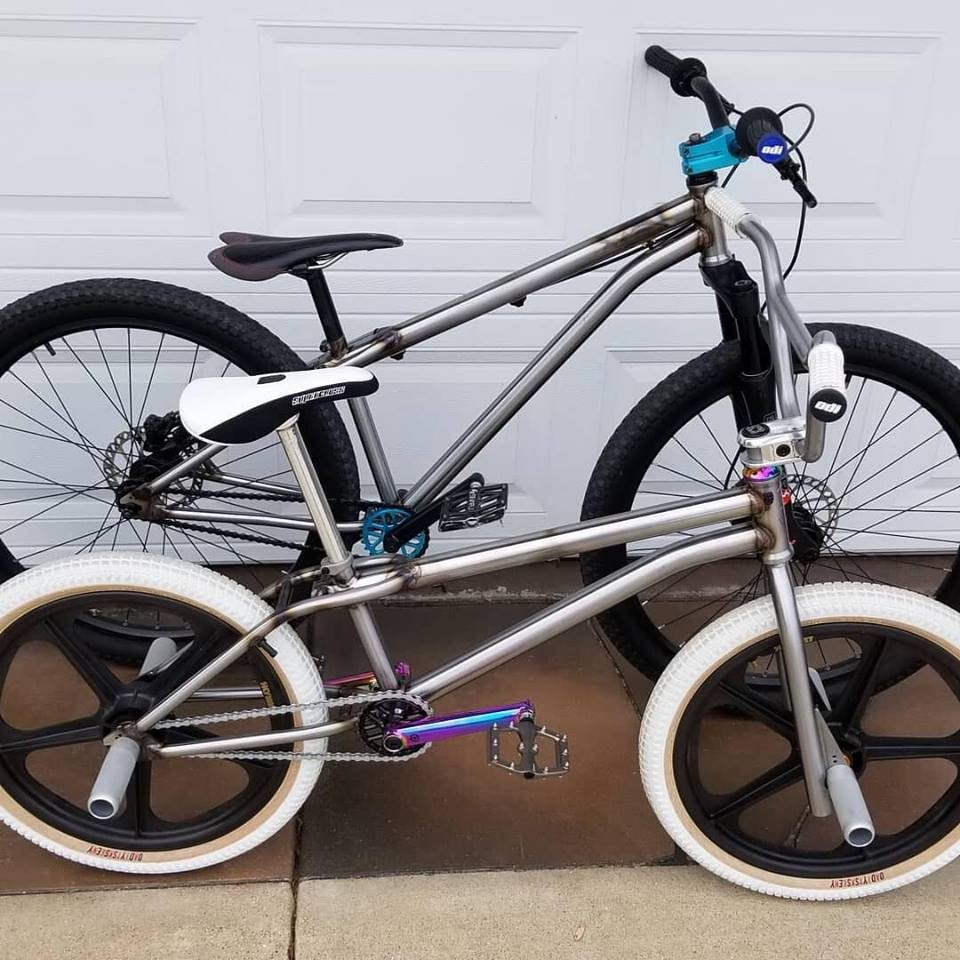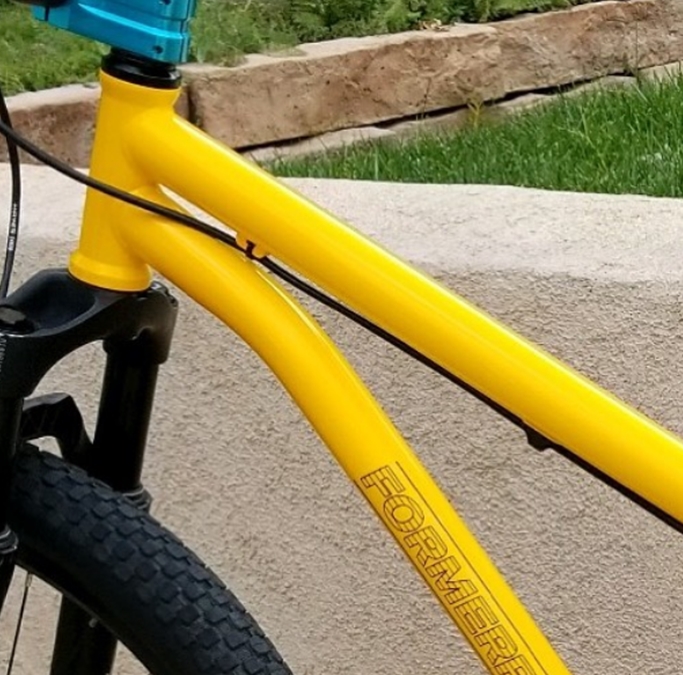 FTB, Balance Bike Collection, Inspired By Classic BMX Builds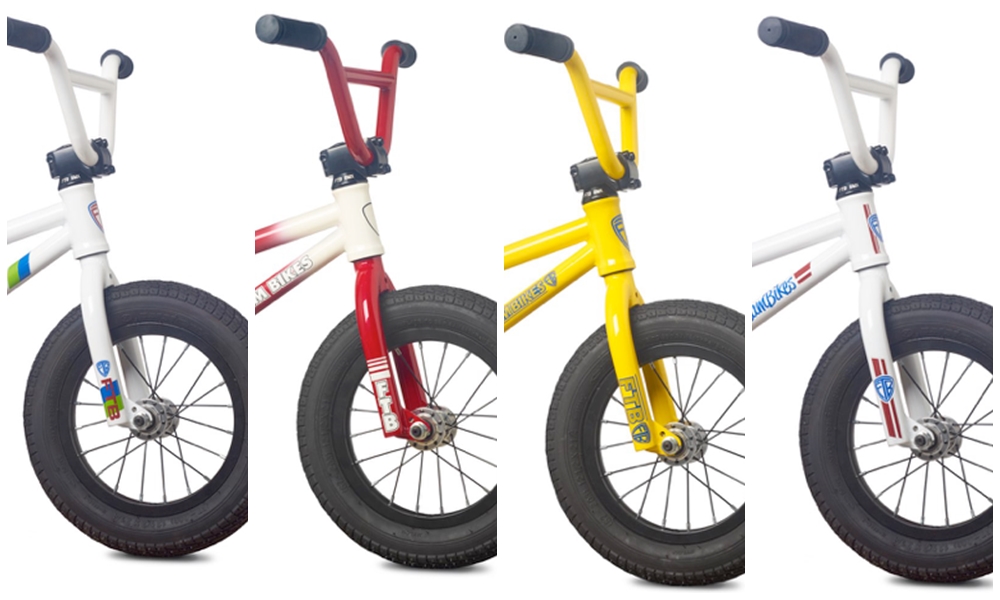 If you didn't already know, Factory Team Bikes (FTB) makes a really cool, high quality balance bike collection. These bikes are built as legitimate mini BMX bikes for kids to get their balancing skills on point. The steel frames are also strong enough for the little ones to shred with worrying about shredding the bike to pieces ;). Not only are these bikes quality made, they also pay tribute to some of the icon BMX bikes from the 80's.
FLYING BANANA: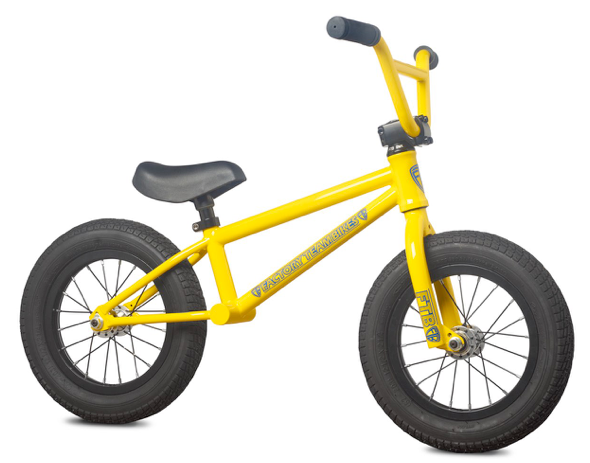 Inspired by the classic yellow colorway of the GT Pro Performer. Even the decals are reminiscent to the classic bike.
TOO TOUGH:


The Too Tough gets its inspiration from the legendary Skyway T/A. The name Too Tough was inspired by Skyway's infamous "Tuff Wheel 2" composite(MAG) wheels
PHONE HOME: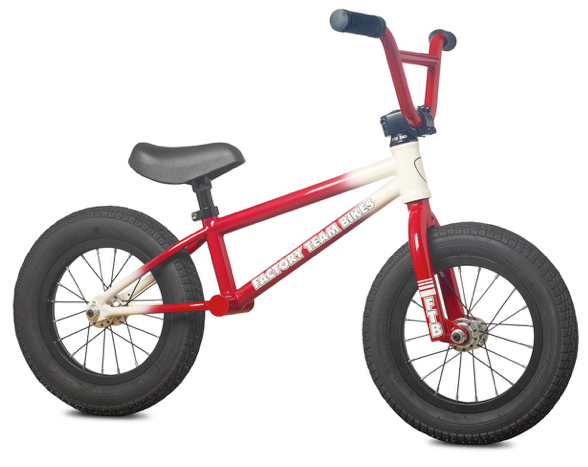 The Phone Home pays tribute to Kuwahara that was used in the movie ET
HERO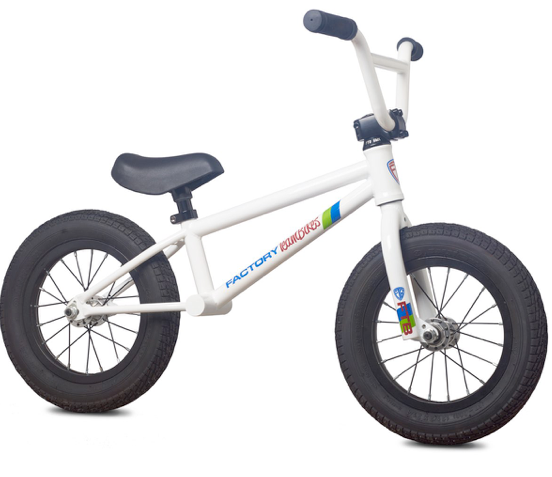 The Hero was inspired by the iconic Haro Freestyler/Master colorway
Lots of companies make balance bikes, but none of them make a real BMX balance bike. So, when we decided to add a balance bike to the FTB BMX range, our mission wasn't to beat our competitors on price, it was to beat them on quality. We wanted to make something you would be proud to see your kid ride (not some toy store piece of junk) but also something durable enough to eventually be passed on to family or friends to share the love of learning to ride a bike with future generations. A gift that keeps on giving! With its quality steel frame and forks, chunky tyres and sealed bearings throughout, not only is the FTB balance bike fully serviceable, you also get all the quality and great design which the FTB brand is renowned for. Kids these days have never had it so good! ~FTB
For more info visit FTBBMX.com
Bassett Racing 29″ Ronin Series, Frame & Fork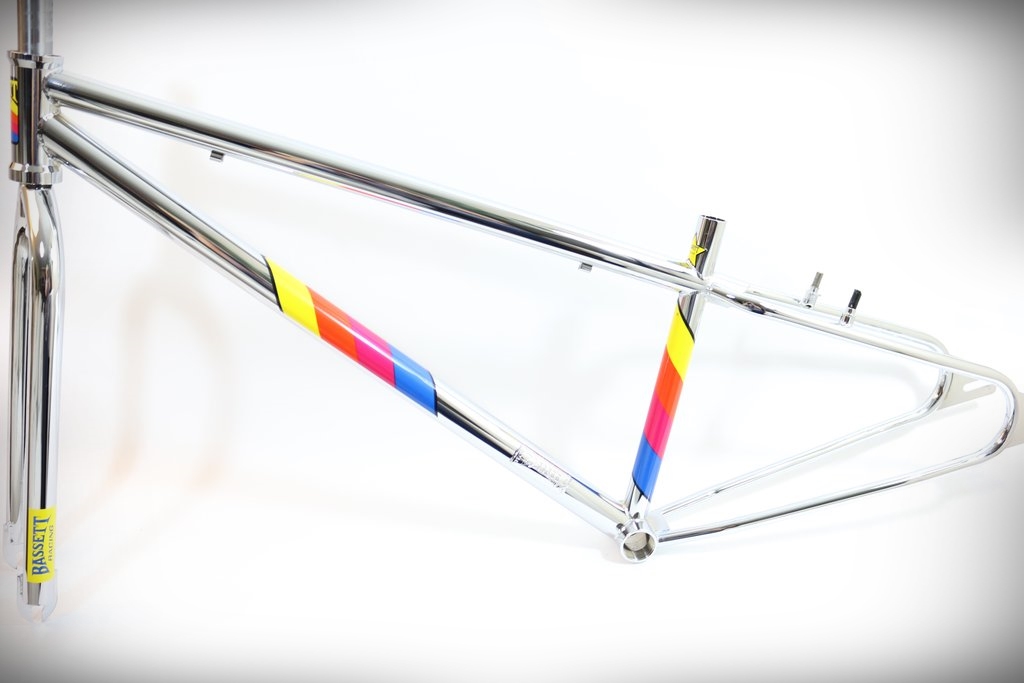 Riverside, CA BMX manufacturer Bassett Racing has cool 29″ chromoly BMX frame called the "Ronin" and it's hot! The chrome plated frame features a simple yellow,orange, pink and blue colored decal placed in the middle of the down tube and seat tube giving it retro vibe. The frame also features a loop tail rear end to complete the retro look.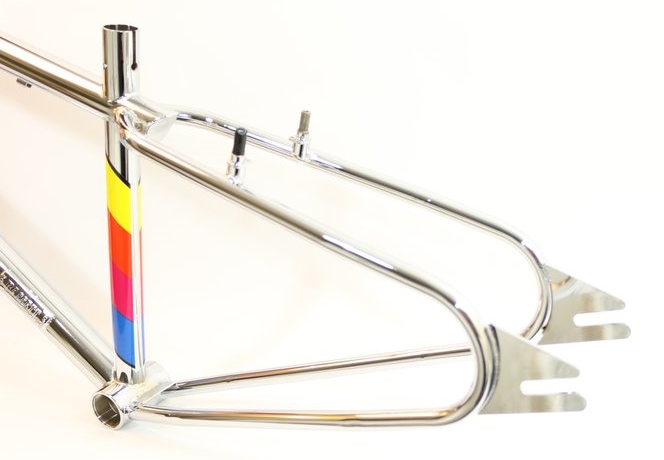 Peep the Specs:
-100% Chromoly
-23-1/2″ Top Tube
-18 1/2″ Chain Stays
-Crank Bottom to Ground Height 11-7/8″
-74 Degree Steer Tube a 2 Degree Rake on the Fork
-R3 Front load has 0 degree offset front load is 1″ projection off fork leg.
-Forks are 1-1/8″ Threadless
-The Steer Tube is 1-1/8″ Integrated
-Can be ordered to use conventional headsets with cups
-The seat mast is 1-1/8″ so you'll need a 1″ post
-1-1/2″ OD Down Tube
-.049
-1-1/4″ Top Tube
-.035
-.125 wall Axle Tabs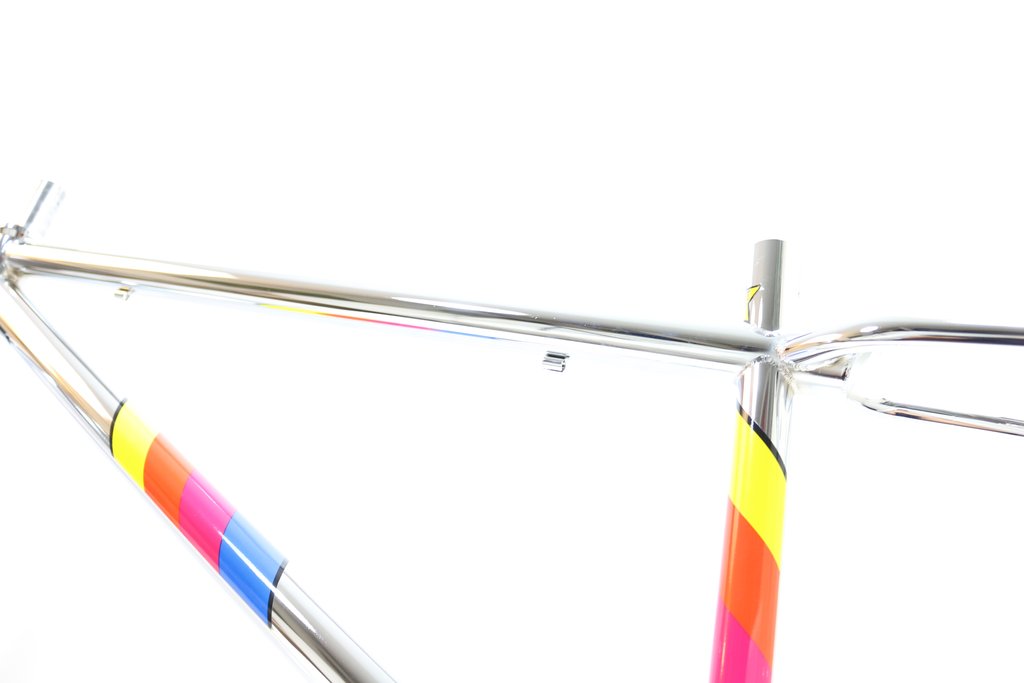 This bad boy is available on BassettBMX.com
2018 Rift "Bryce Tryon Rig" BMX Park Frame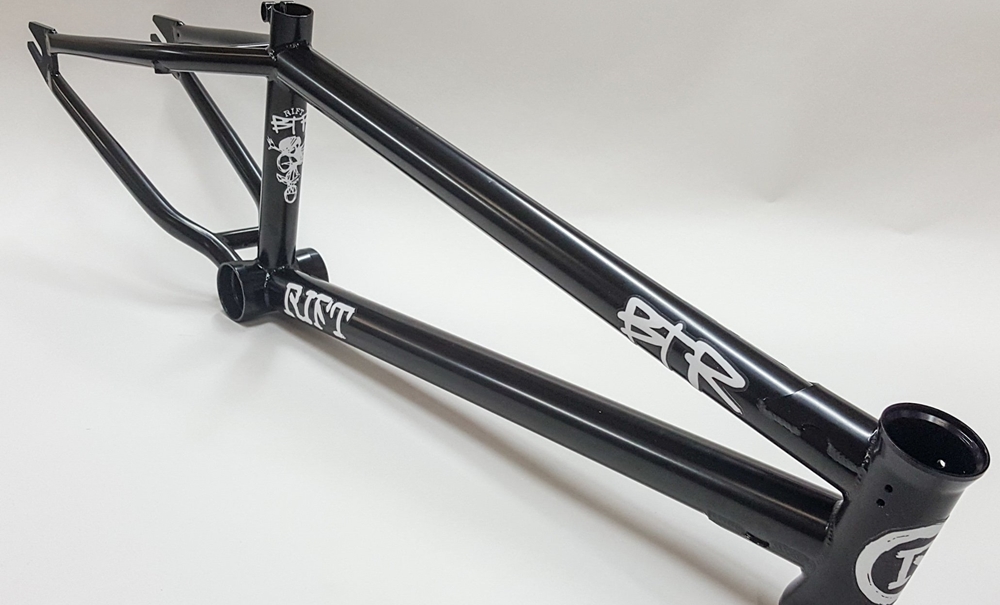 Racing frames are't the only type of BMX build that the Rift brand makes, they also make park frames! The 2018 BTR is the signature frame for their pro team rider Bryce Tryon. BTR stands for "Bryce Tryon Rig" and it looks solid.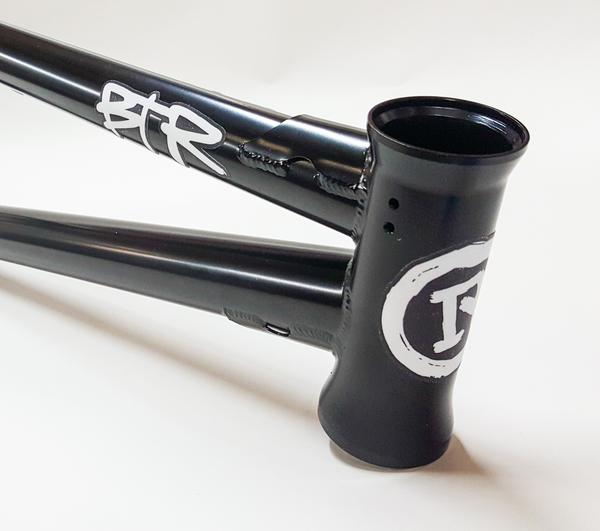 The frame features a top tube Length of 20.5 Inches, the head tube is at a 75.5 degree angle with is great for nose manuals, bunny hops shouldn't be a problem at all with a chain stay at 13 inches slammed.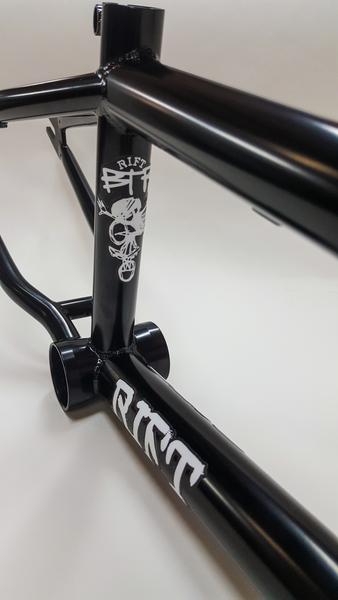 Stand over height is at 7.9 inches so throwing your feet over for those can can's and tailwhips should be a breeze. Currently the frame only comes in a Matte ED Black colorway.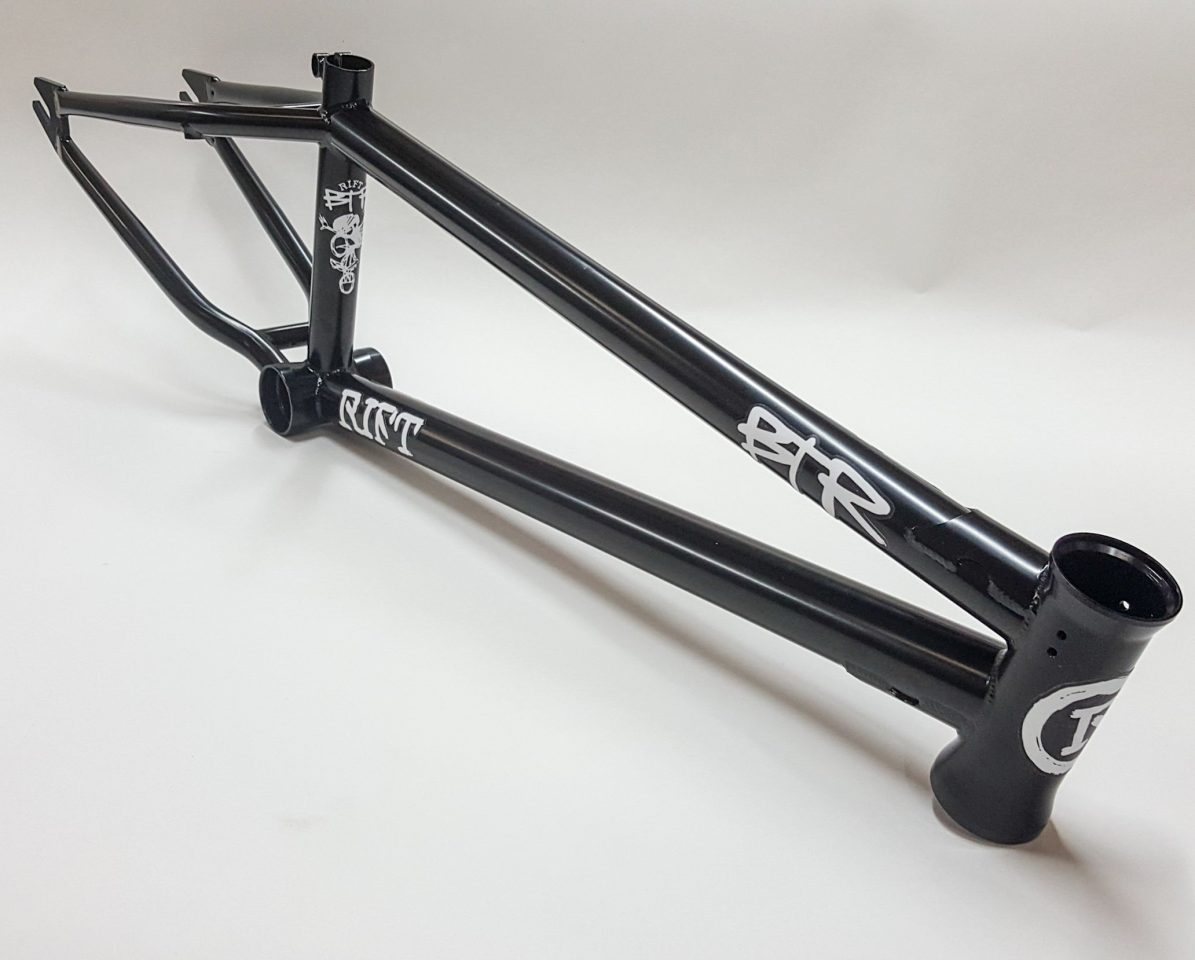 "When I designed the BTR with the guys at Rift/Tangent I wanted to make a frame that met my spec and could still be comfortable enough for anyone to pick up and ride, I think we nailed it!" ~Bryce Tryon
Click Here for more details
Here's Bryce in action