The first ever Red Bull Pump Track World Championship finals were held at the Jones Center in Sringdale, Arkansas in October and it was epic!! Riders from all around the world came to compete on a brand new, Velosolutions designed, paved pump track. On the day of the finals it rained but since the track was paved and the design of the track was so awesome, they were able to run the finals anyways. It's a great example of the benefits of having a fully paved track.
Velosolutions main man, Claudio Caluori returned with his global Red Bull Pump track Worlds video series and his big question for the day was, who will win…. a MTber or a BMXer? Since 99% of the riders at the event were BMXers at some point in their career, we kinda knew a BMXers would win 😉 . But the other question was, would they win on a BMX bike or a MTB? At the end of the day it's all about the rider not the bike but yeah BMXer on BMX bikes stole the show.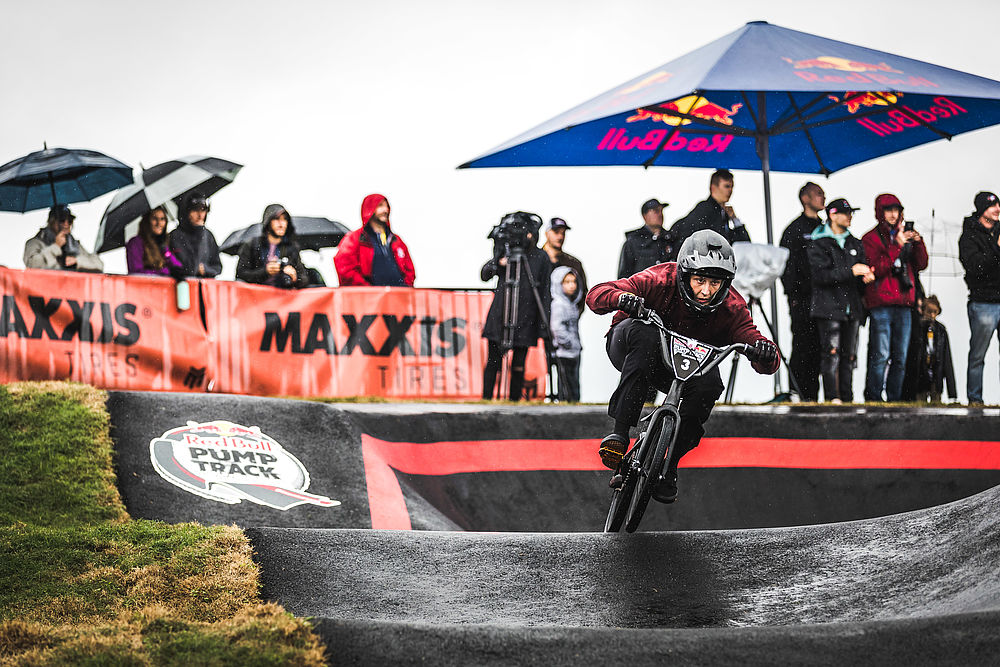 The track layout was different than the rest of the pumptracks Velosolutions built in the past. This track features some of the tallest berms Velosolutions ever built. It was also super technical and it was setup specifically for head to head racing. Both sides of the track were a mirror image of each other which made it awesome for both the spectators and the riders.
41 men and 26 women from around the world came to compete at the finals. Swiss BMX pro's David Graf came in first, French rider, Eddy CLERTE came in 2nd and Barry Nobles from the US came in 3rd! On the women's side, Swiss rider Christa Von Niederhausern claimed the victory with the SMULDERS sisters taking 2nd(Merel) and 3rd (Laura).
To see the full race results and get updates on the 2019 schedule CLICK HERE