BMX Kings now has their own branded stems via Cult Crew! Skillz linked up with the folks at Cult and collaborated on a new Salvation stem done to his specs. The result is an awesome looking stem with the BMX Kings logo lazer etched on the side of it.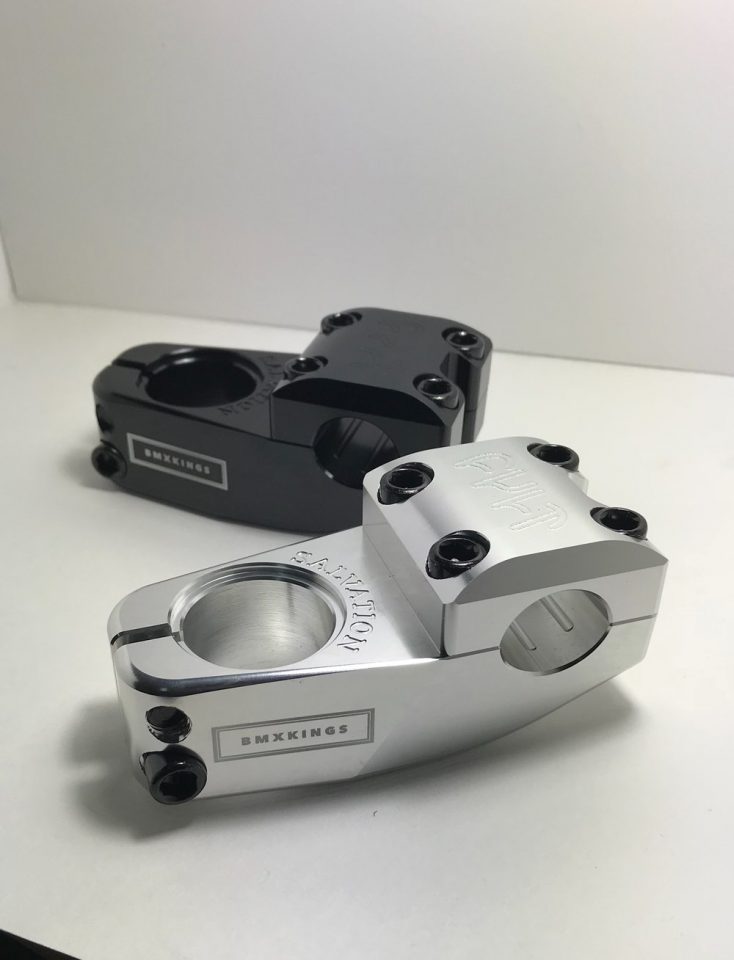 The stem is made of 6061 aluminum and it has an improved clamping area. It also features recessed compression bolts for a cleaner look and it comes with solid bolts. It's wider and beefier than the OG Salvation stem for an improved performance.
It's only available in one size; 51mm reach/32mm rise. You can get it in either a black colorway or Raw
We're super excited about this collabo and we're super proud of this accomplishment for BMX Kings. They really hold it down for the NYC BMX scene.
Visit BMX Kings BigCartel store For more info about the Salvation V4 stem