Back in 2008 Carhartt liked up with We The People on a BMX Cruiser collaboration. It was called the "Murder City Nights" which we think was inspired by the song "Murder City Nights" by Radio Birdman. During the early 2000 Carhartt had a BMX team and was sponsoring events like the Rebel Jam so they decided to make a BMX cruiser.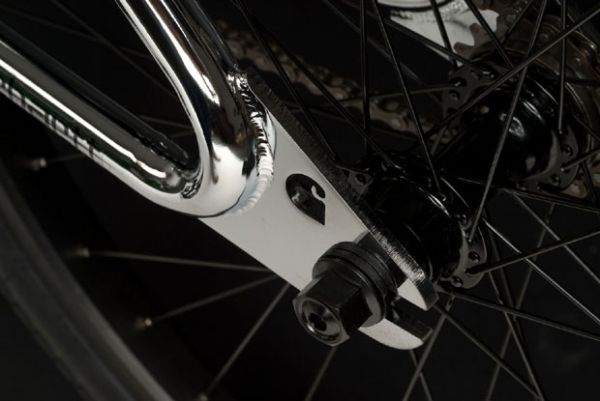 The design of the Carhartt 24″ BMX Cruiser was inspired by BMX bikes from the 80s with the classic looptail rear end. But the frame was made with the updated tech and geometry of the time. The chrome plated bike featured Carhartt logo stencils on the drop outs, custom 'Boulevard' grips, an embroidered 'Murder City Nights' seat and the 'Murder City Nights' toptube pad. The pad show the Carhartt logo on top of a sky blue/black pattern. The frame and the grips were also separately available in different colorways.
The following year(2009) Carhartt linked up with We The People again and made a new Cruiser but this time the frame fork and bars came in a white. Other features on the bike were Carhartt "BLVD" Grips in brown, 3-piece cranks, a leather seat and leather tube pad. This bike really paid homage to the 80's with its black Skyway Tuff Wheels. The bikes were available at Carhartt stores.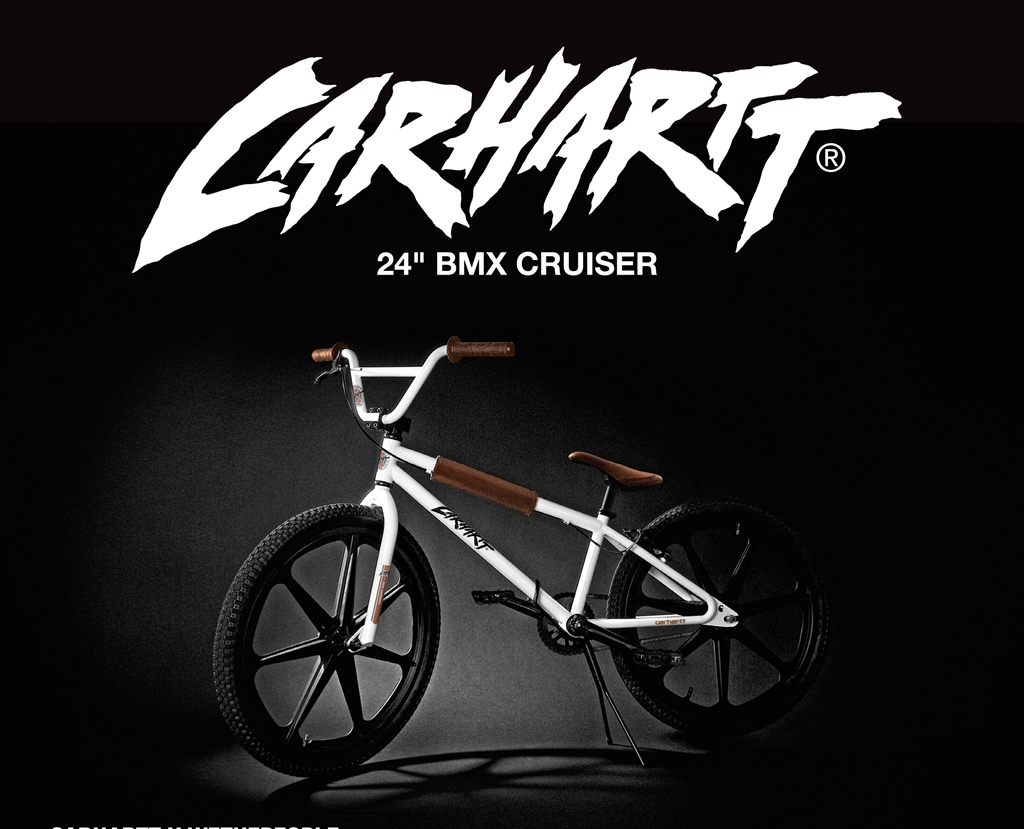 Then in 2012(we think), Carhartt and We The People collaborated on another BMX Cruiser but this time is was 26″. The bike is called the Carhart Journey. We just happened to stumble up on this bike while doing a random Google search. I was super hard to find out any info on this bike but there are enough photos to get a good idea how the bike look.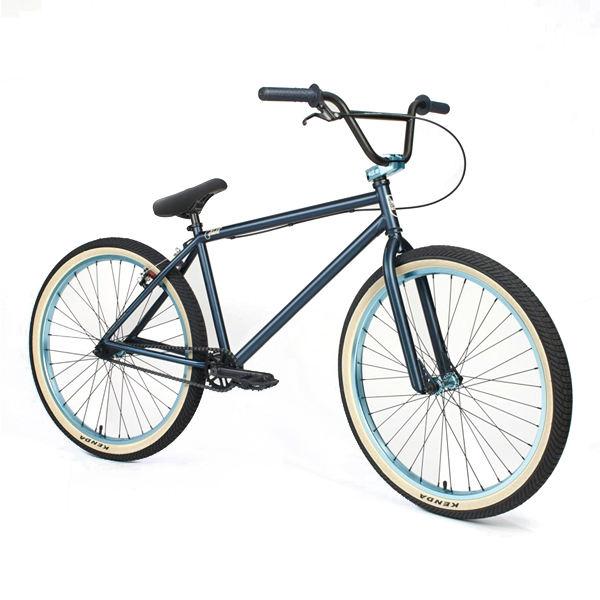 We really like this bike with its blue colorway! The light blue anodized stem and wheels with the white wall Kenda tires gives this bike such a smooth look. The black bars, seat and cranks are a nice offset for the color combo. The Carhartt logo done in a script test font adds a lil class to the bike.
IF you have anymore info on these bikes please leave a comment in the comment section below.