Rapper/LA Fixie Goon Bloc Boi Frame linked up with Throne Cycles for a collaboration on 29″ fixed gear BMX bike called The Goon.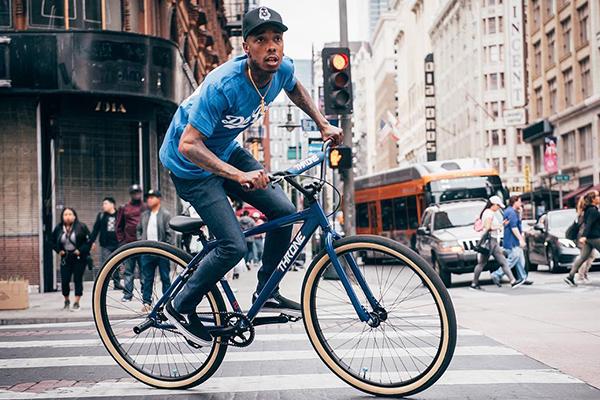 PRESS RELEASE:
"In collaboration with one of LA's urban cyclists and underground MCs, we created an developed a seamless introduction into the 29" urban street bike culture with BlocBoi Fame.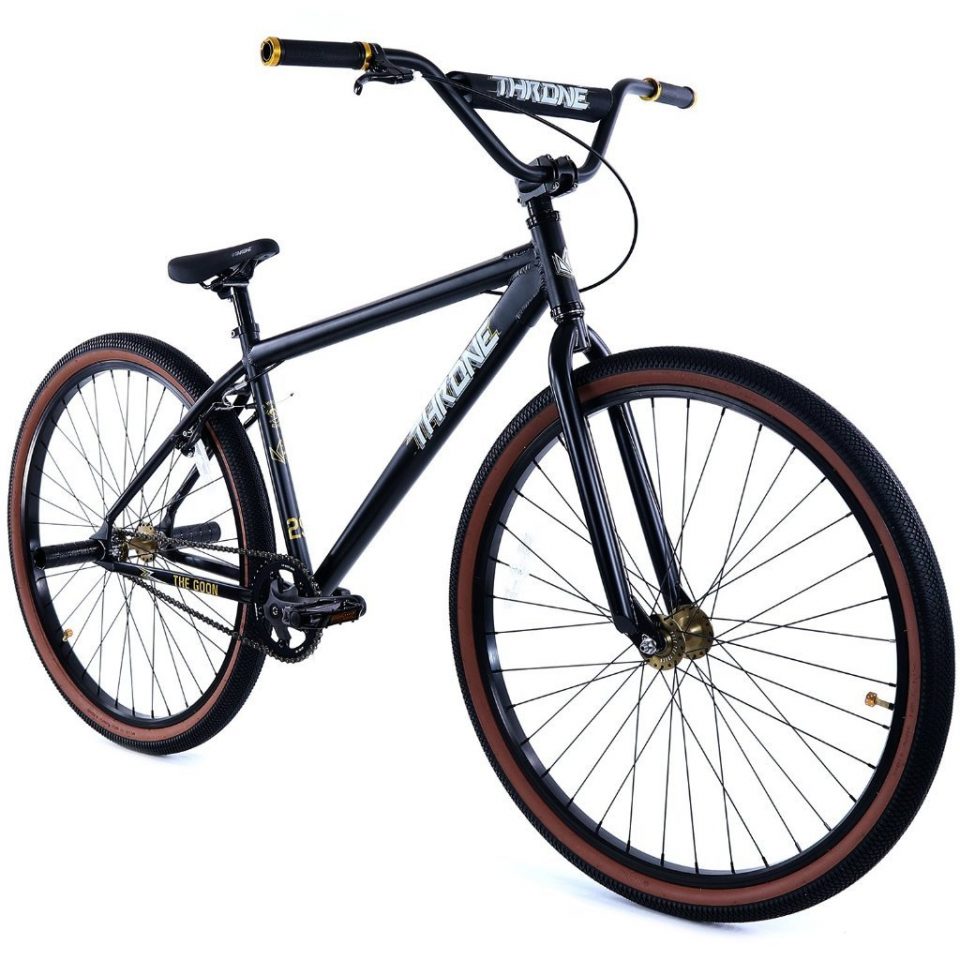 Our new Goon 29″ fixed gear urban bike is meant for the streets and overall shredding! It comes equipped with a 17T fixed cog and rear brake but with multiple ways to set it up you can run it brakeless, freewheel, dirt, wheelie shredder, it is a platform for pretty much anything you want to run the streets. With large tires and hard riding, it can handle trails, jumps, wheelies and that courier life in the city.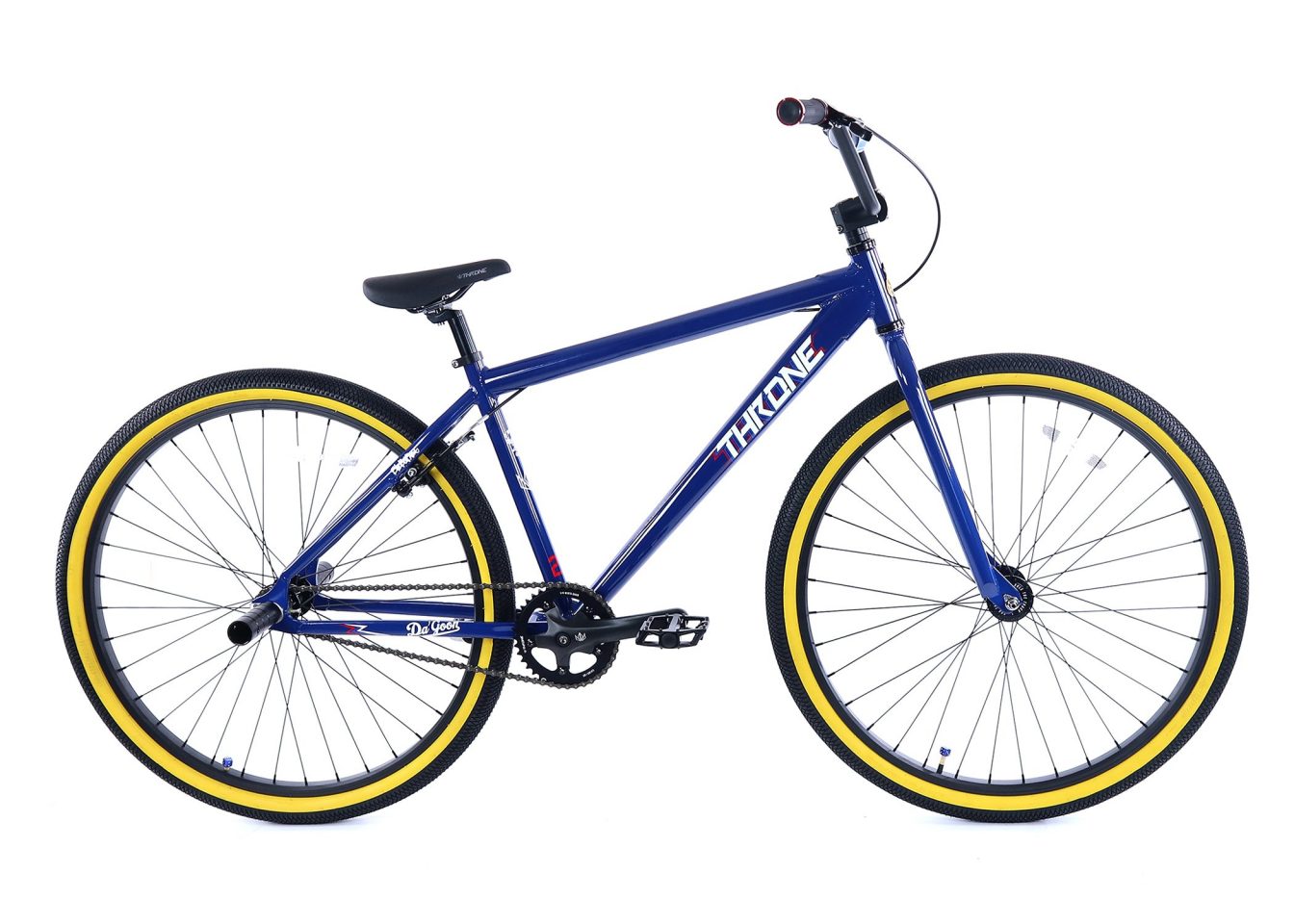 We joined BlocBoi, Wooda, and Deezy and took out all 3 builds to our favorite local spots around LA to put these bike up to the test and they did not disappoint. From local alleys in the hood and busting wheelies in Hollywood we definitely took in the views. We headed to Downtown LA afterwards to cruised some of the busiest intersections while shredding the new Goon bike"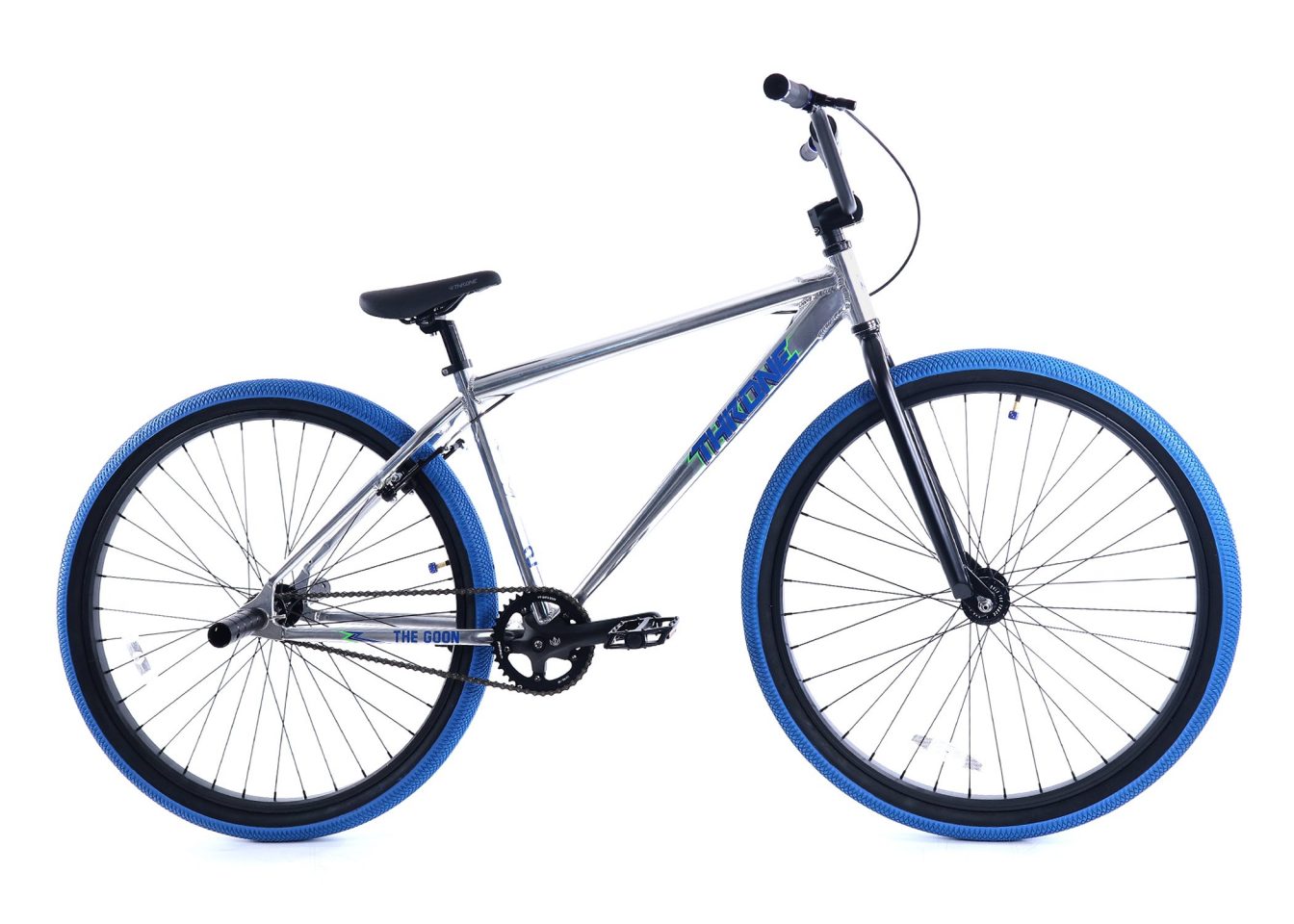 SPECS: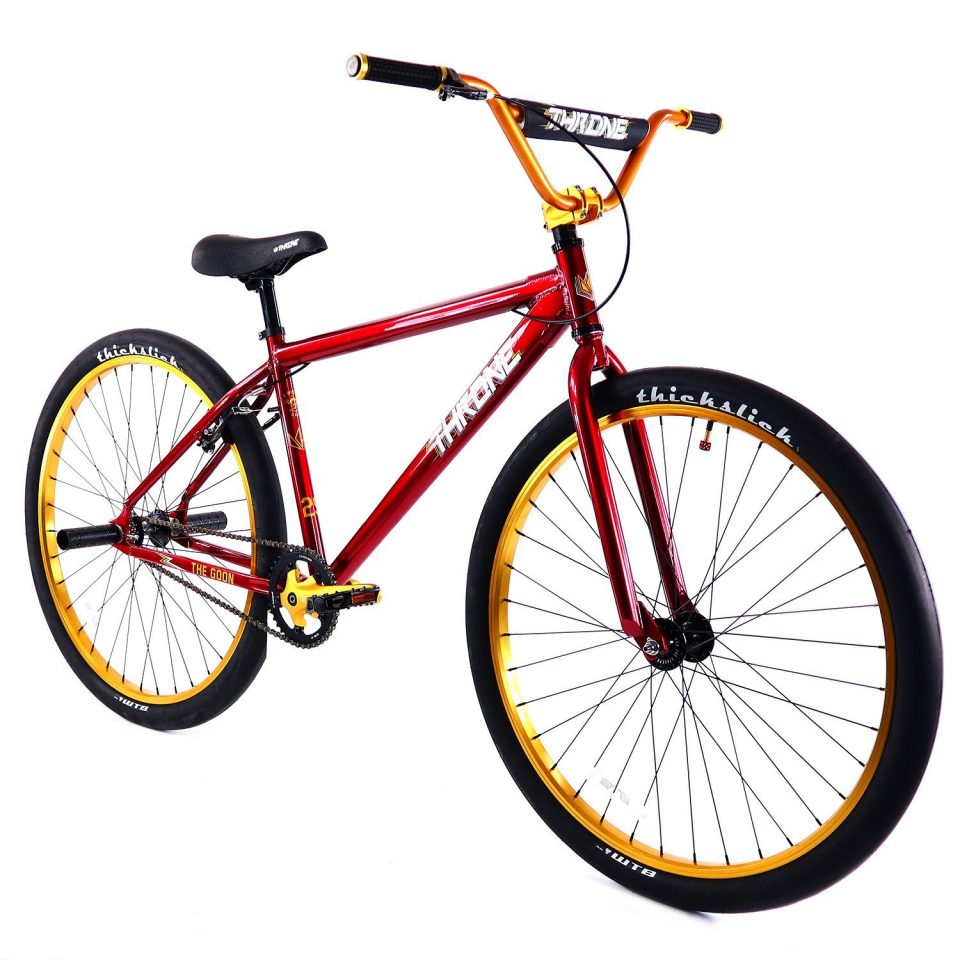 Frame: Tig Welded Alloy 6061-T6
Fork: 1 1/8″ Cr-Mo Fork
Headset: 1 1/8″ Throne Sealed Bearing
Saddle: 215mm L / 120mm W
Handlebar: 810mm Wide Alloy BMX / 140mm Tall
Chainring Crank: Throne Alloy 39T 110BCD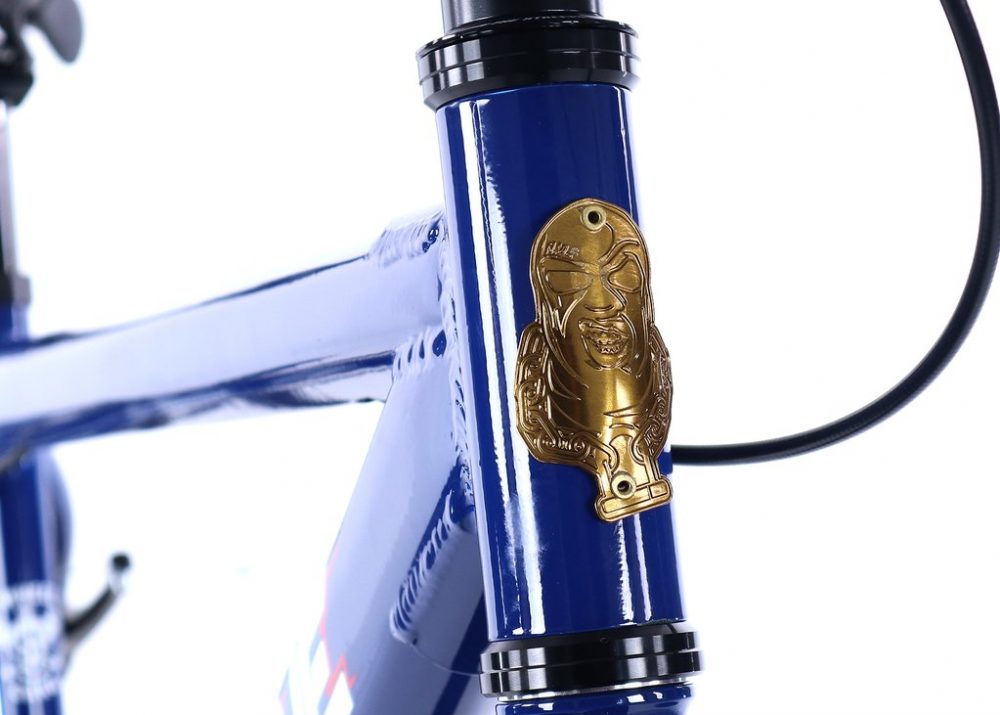 Bottom Bracket: Sealed Bearings 68mm
Wheels: 29″ Double Wall
Hubs: Throne HEX 16T Fixed/ Flip Flop
Tires: 29″ x2.10
Brakes: Cantilever Removable brake studs
Pedals: Alloy BMX Pedals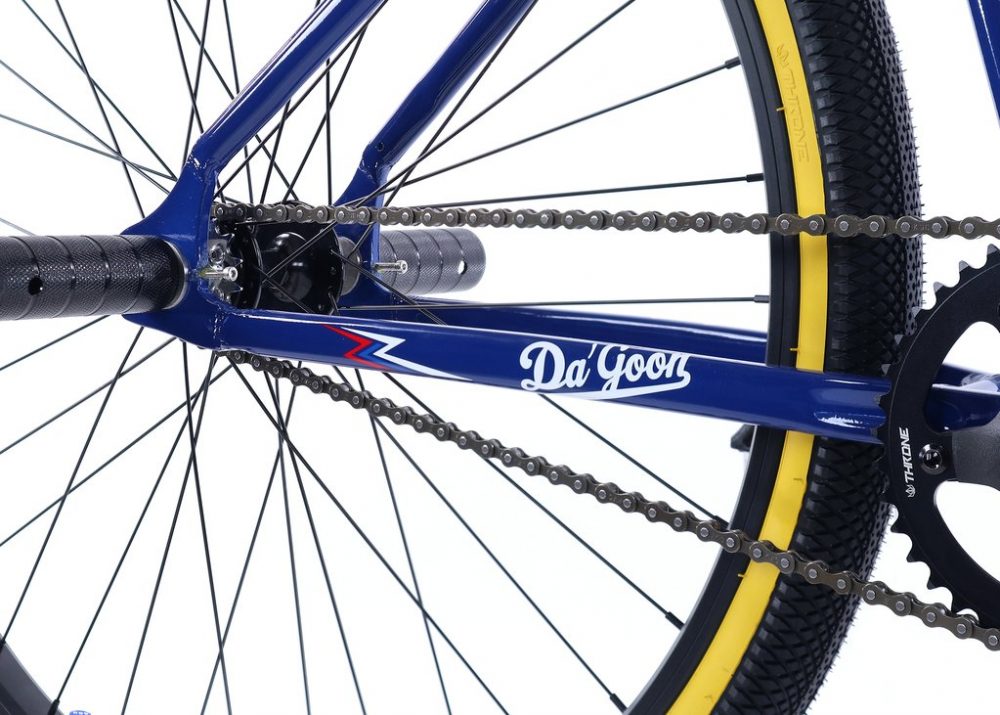 For more details visit ThroneCycles.com