This was our second year doing the Bike Life Wheelie contest at the Sugar Cayne Bike Fest and it was dope! The challenge was to see how far can you wheelie (not manual) down the last straight at Trumbull T.R.A.C.K. BMX in the opposite direction. Any rider with a 24″ of bigger bike size could compete.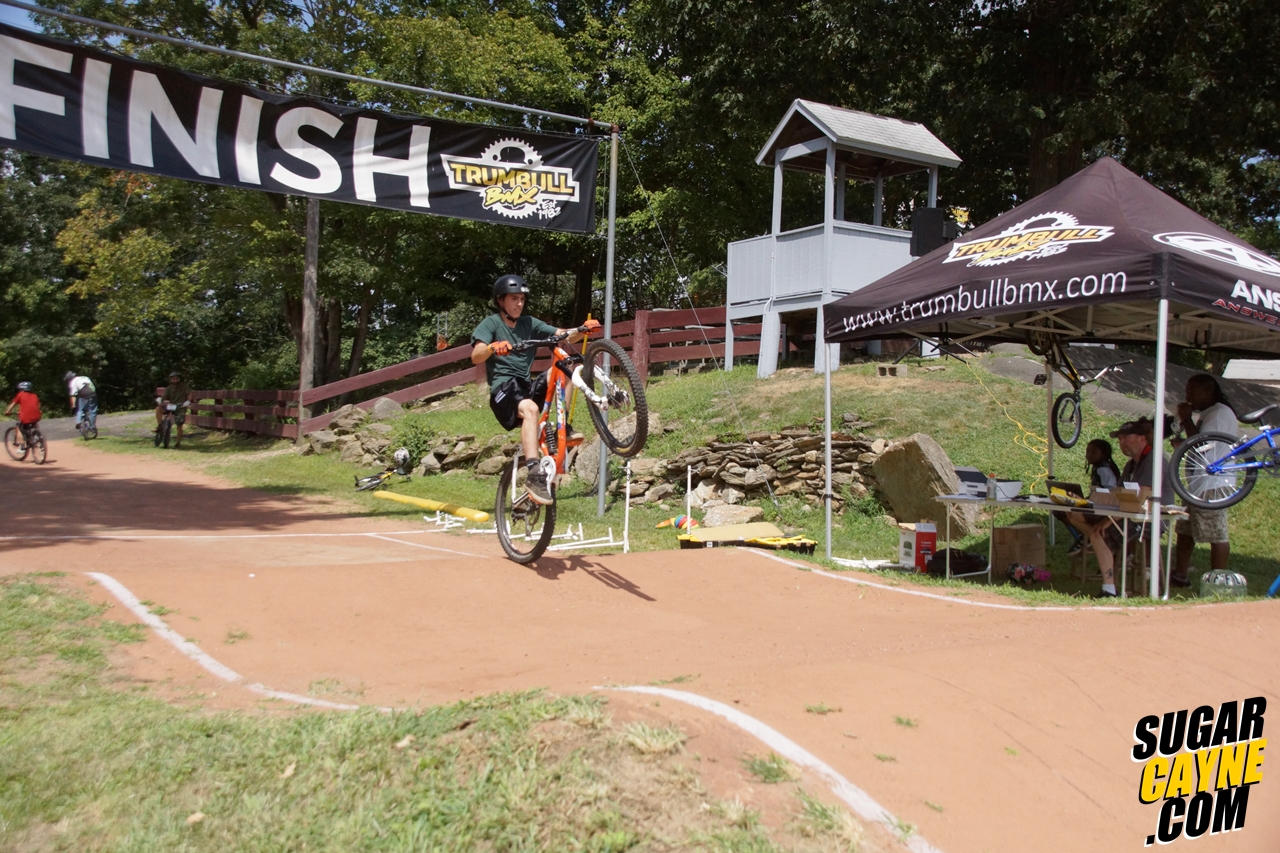 Now Trumbull BMX has 10 rollers on its last straight, it is not flat as some would assume for a wheelie comp. It wasn't easy make it through and a lot of the riders were just trying to get past the first two rollers. But there were a few that got pretty far. 3rd place was a battle between Andrew MaCconnie and R.J. Reale.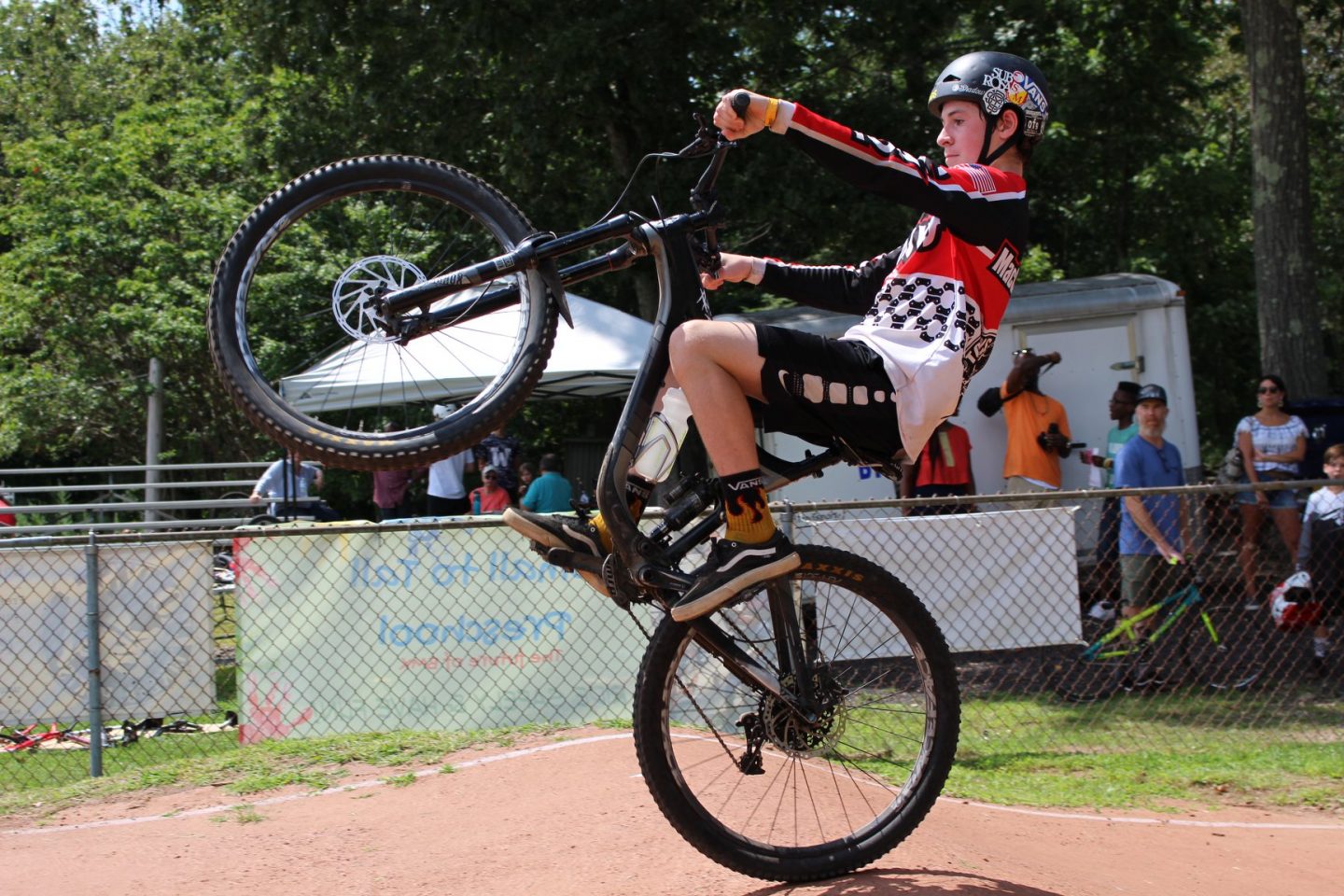 They both made it over 3 rollers after three rounds but Andrew beat R.J. in the tie break round when he cleared 6 rollers. 2nd place went to 12 year old Gavin Callnan who took his full suspension MTB over 6 rollers on round #2.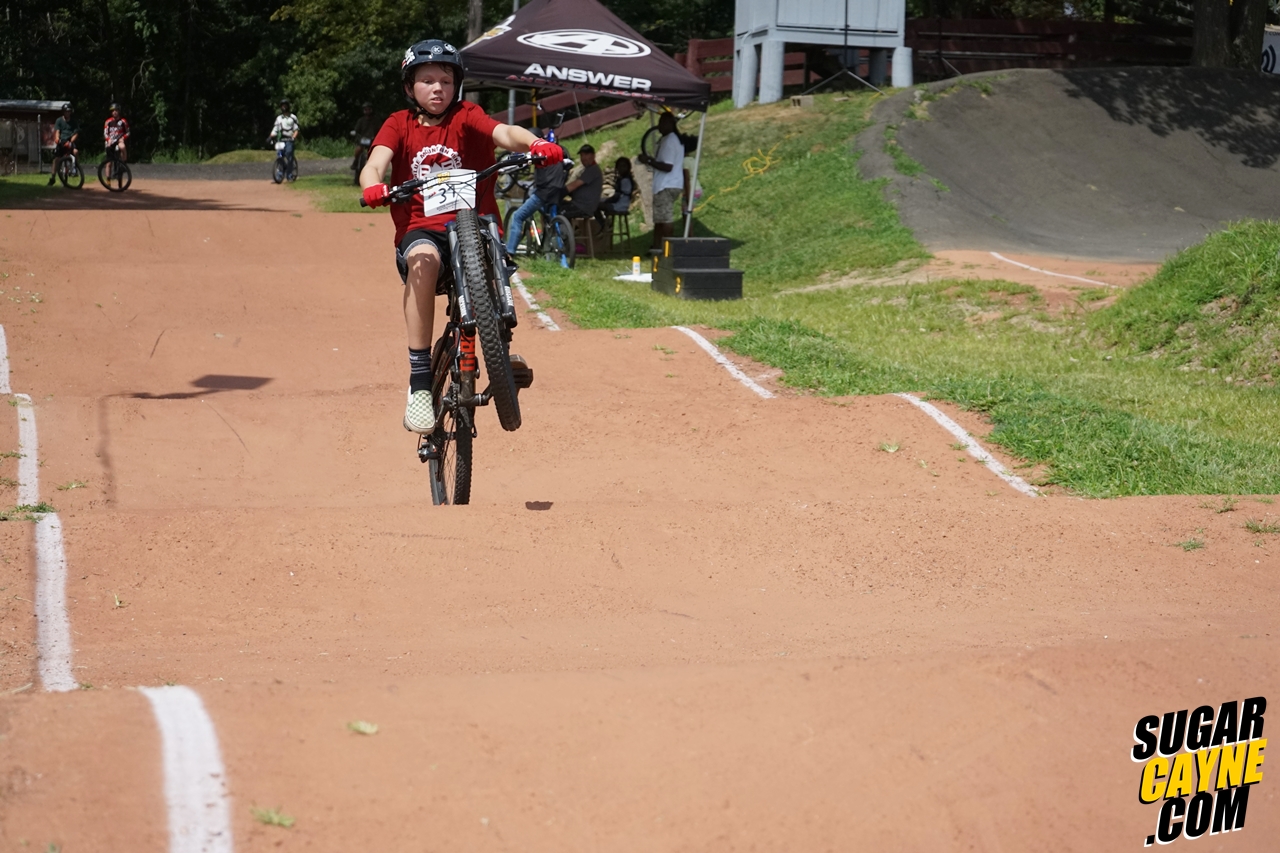 Now in the video edit we saved the best for last but Mason Blackburn did the whole last straight and almost made it around the berm on his first 2 tries. That is a SCBF Wheelie contest record at Trumbull! He definitely raised the stakes for next year's SCBF!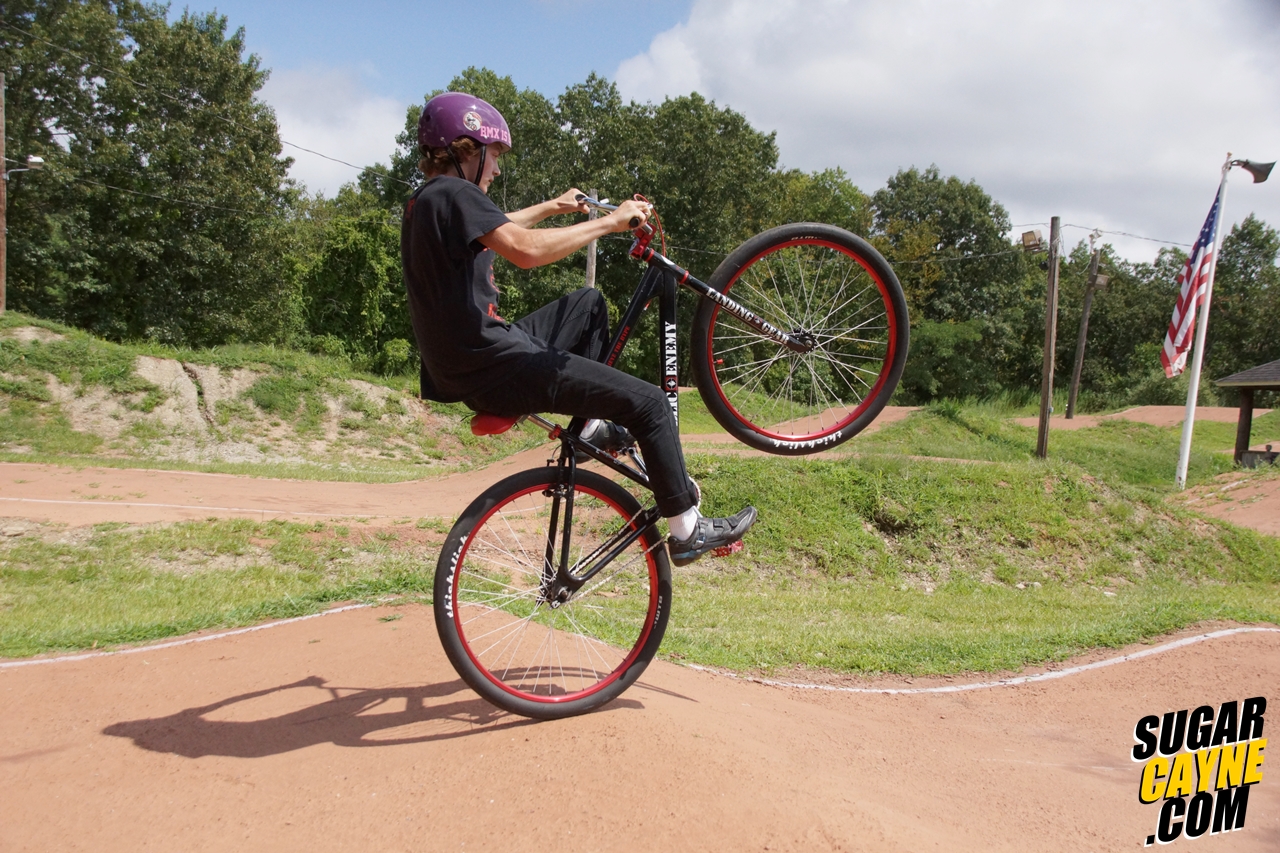 Results: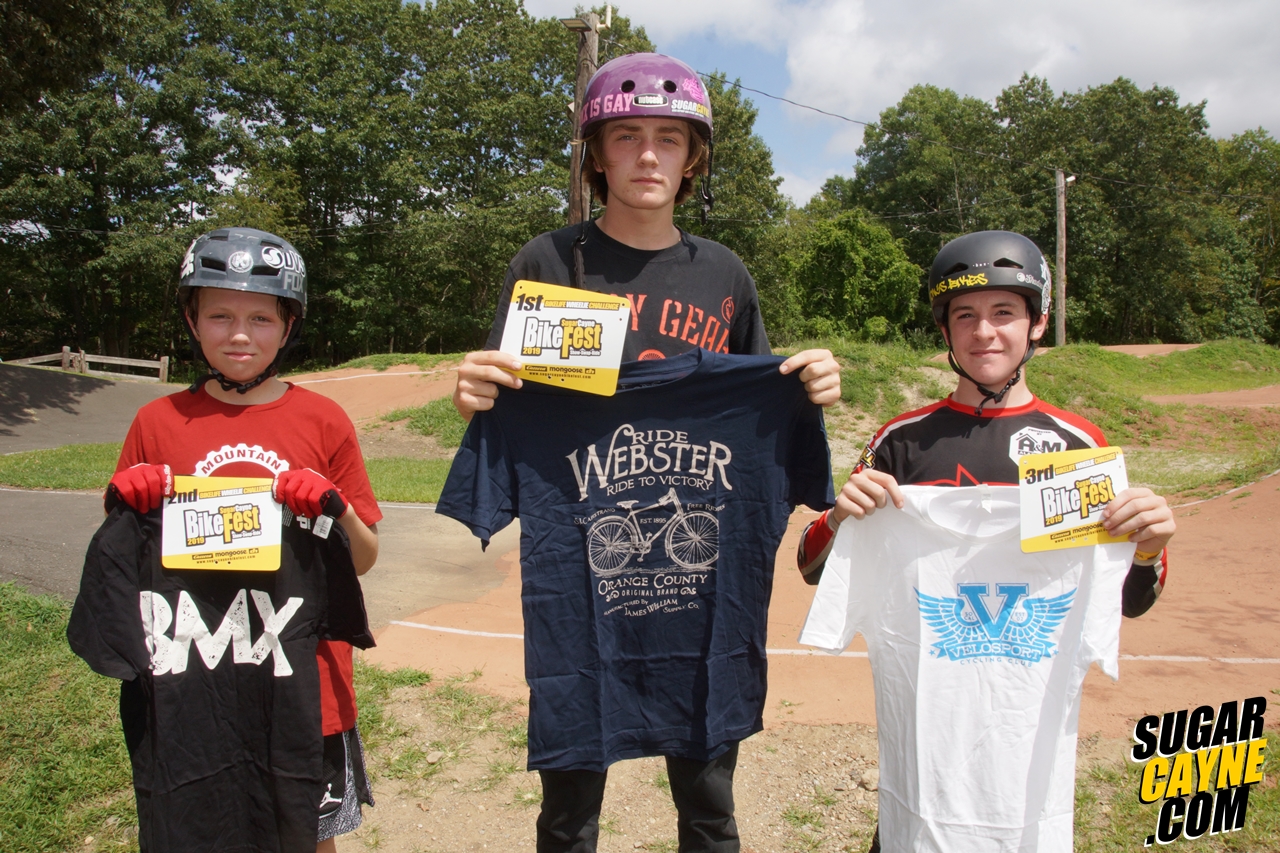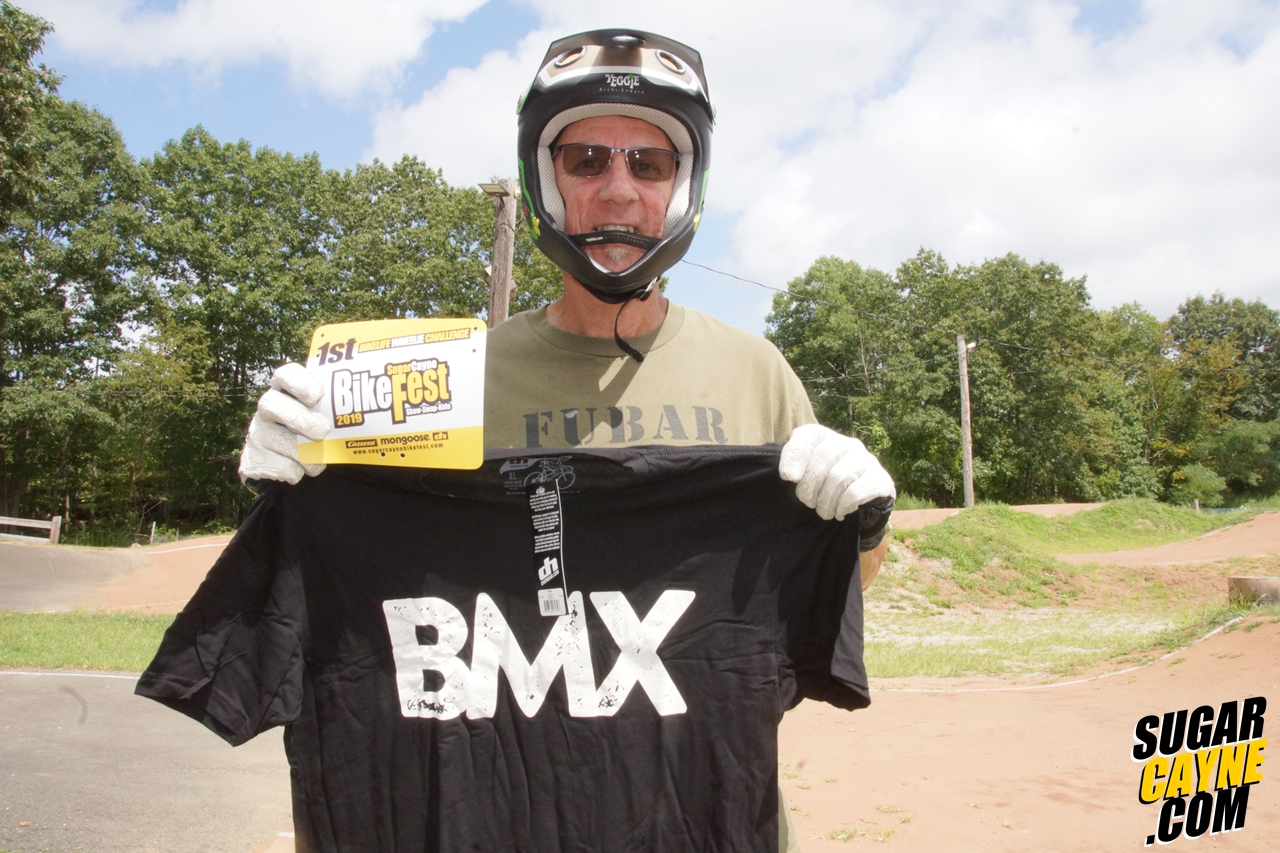 BIG Shout out and thanks to DHDWear for supporting the event with some awesome prizes! Visit DHDwear.com for these T-shirts and many more BMX and cycling related apparel.
See more photos and results on SugarCayneBikeFest.com