Motorcycle company, Mokka Cycles out of Budapest made its first BMX complete a few years ago. It's based off the vintage Hungarian Csepel MK-1 BMX bike from the 80's. The frame looks like an exact replica of the original frame design. The bike comes in a blue, black and brown colorway.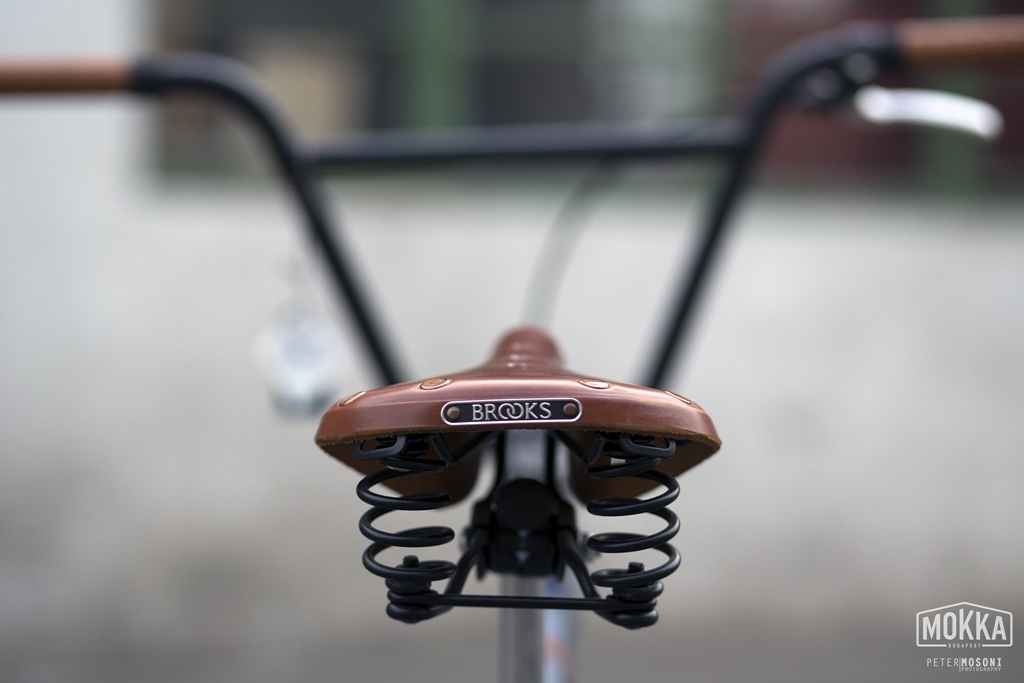 The Mokka Retro features aluminum rims with 48 stainless steel spokes. It also comes with 10inch rise handlebars made by Federal, a comfy Brooks seat and Brooks bartape on the bars. The bike is also equipped with Cult tires and what looks like Odyssey Pitbull brakes. A laid back seat post is used to give you more leg room because this bike has a super short top tube length just like most of the vintage BMX bikes from that era.
The Mokka Retro BMX is an interesting mix of vintage and modern BMX. It's definitely made more for the casual BMXer or commuter but it could probably handle so mild jumping action. We couldn't find any specs on the bike and we don't know what it's made out of but we're digging it!
We visited Mokka-Cycles.com and they still have the bike available. Nice!