There's a brand out of Lithuania that makes some cool portable ramps called MTB Hopper. The unique wooden ramps can be carried around like a back pack and is able to setup in 3 minuets. The Pro size is their flagship model. It's made for bigger jumps and wider gaps.
The design allows you to change the angles & height, which makes the ramp suitable for any terrain & surfaces. The ramp is long enough for long distance Jumps, but it can be built to suit massive air jumps too!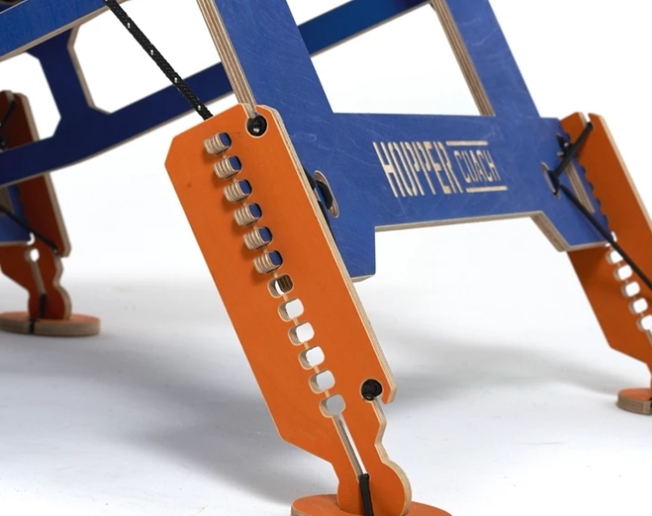 The surface is made out of a special CNC treatment, square cutouts & specific paint. These features are said to make the ramp grip extremely well in any conditions. The ramp is also pretty wide at 800 mm(2.6ft) for better confidence when hitting it.
Below is a video of the MTB Hopper in action:
There are more videos of MTB riders using the ramp but we're curious how the ramps would feel on a BMX bike?
For more info visit MTBHopper.com