Greece based artist/dj/toy designer, Elena Kazi has made another dope variation of her BMBOX art toy series. The inspiration for this piece is obvious from the beloved Toy Story character Buzz Lightyear. The brand new BMBOX has an awesome hand paint job featuring the colours of Buzz himself.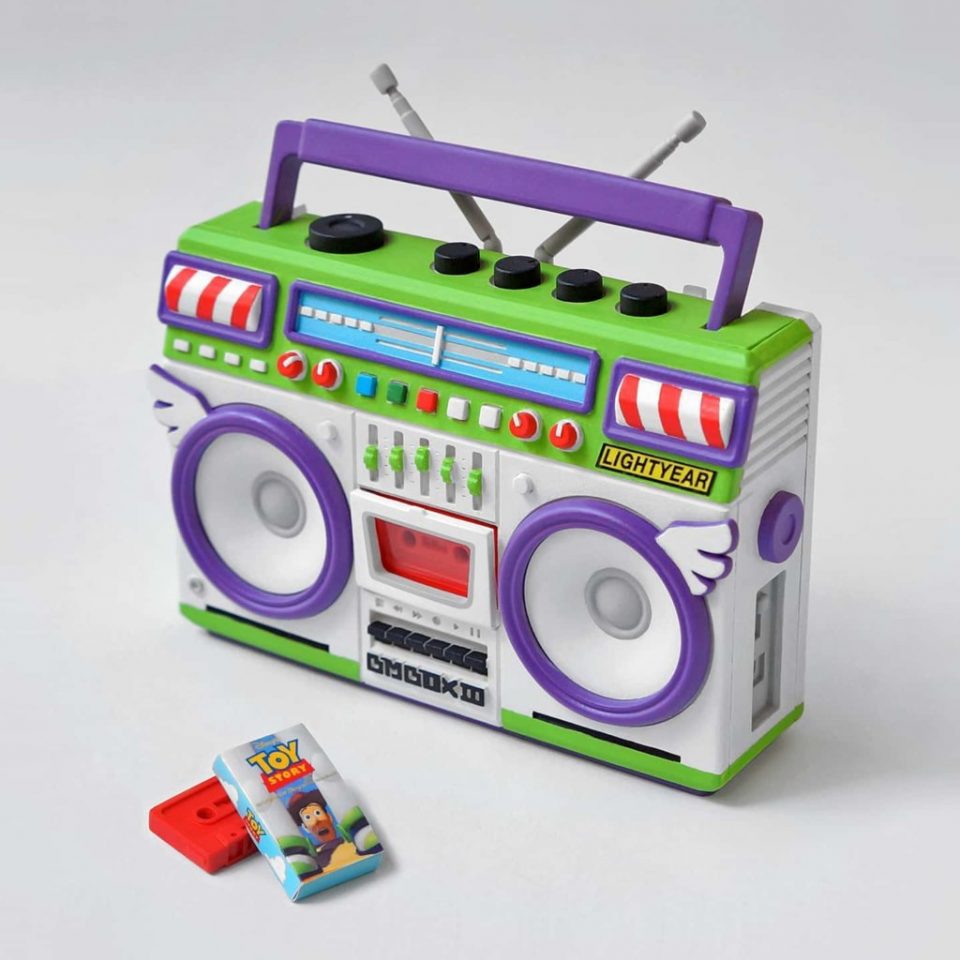 Elena also made some custom mini Toy Story tapes that actually fit in the BMBOX. The toy sits at 4.7 inches wide X 3.7 inches tall and they're all hand-painted, numbered and signed by Elena. This joint is FIRE!!
Only a limited edition of 12 will be available February 4th, at 4 pm EST on  https://www.elenakazi.com/.