Today's Bike Of The Day is a 2017 GHP G1 Pro XL ridden by John Little! I love the Yellow and black colorway on the frame, I've never seen that color on this frame before. The blue accents really add flavor to the looks of the bike, and completes the build perfect. I've always liked this frame and it's cool to see a nice one featured as B.O.T.D. Check all the treats on this build and remember to rate it for Bike Of The Month below.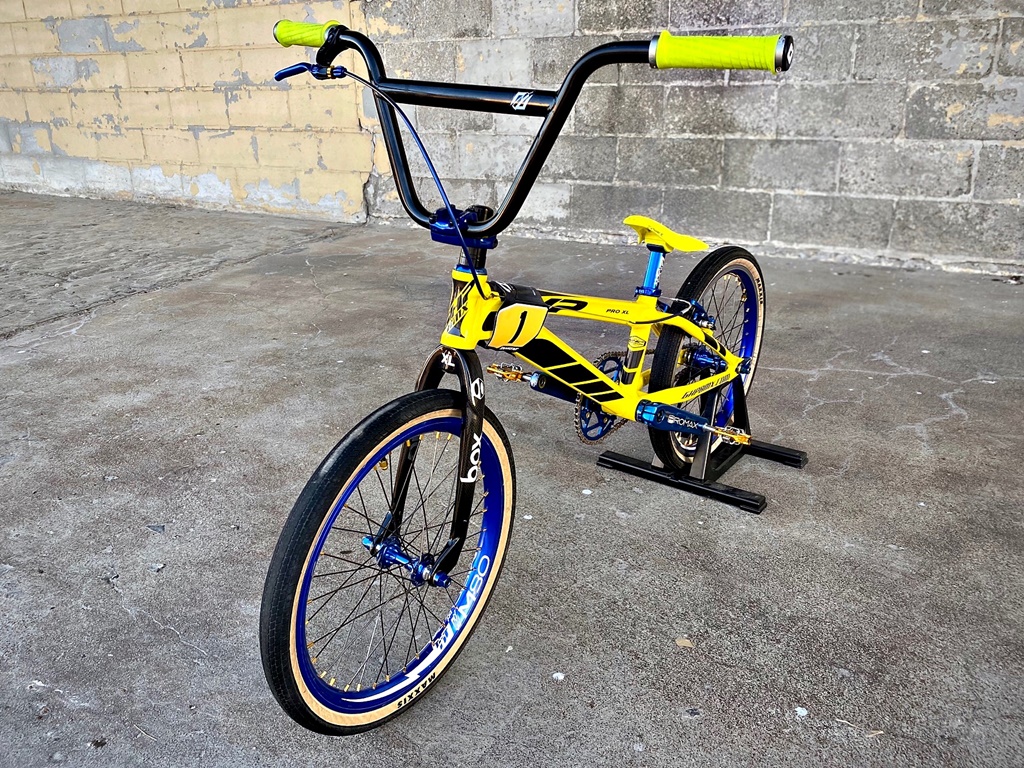 "When I out grew my Redline flight I wanted to a custom build of my own.   My team manager showed me a GHP G1 frame he bought new but never built and it was perfect.    Right away I could picture it and knew what I wanted to do with it.  With the help of my father we assembled and tuned it.  We did make one mistake ordering parts and ended up with the gum wall Maxxis tires instead of black.  I mounted them up just to see how they looked and loved it so they stayed. I recently started riding cruiser and really like it, I can't wait to do a full build on a cruiser too."

~Jason Little

Parts List
FRAME: 2017 GHP G1 Pro XL
FORKS: Box One carbon
HANDLEBARS: TNT 8.5"

GRIPS: Troy Lee Designs ODI lock on
SEAT: Tioga D-Spyder
SEAT POST: Insight alloy
SEAT CLAMP: Promax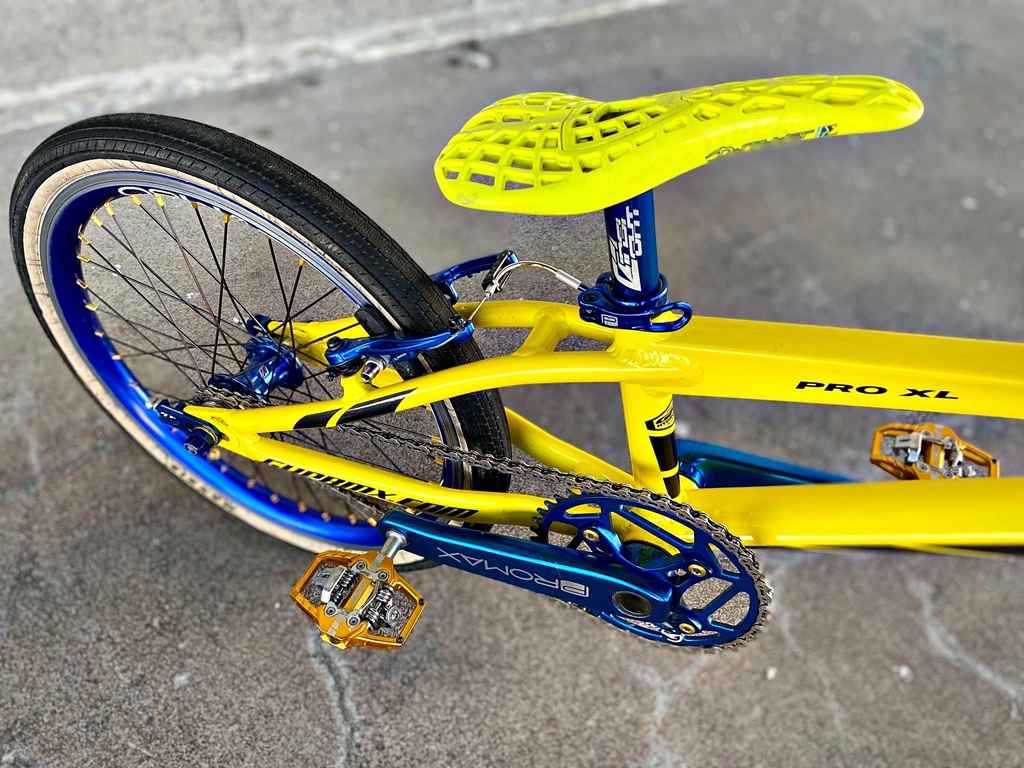 STEM: Promax Banger
HEADSET: Promax
BOTTOM BRACKET: Promax external
CRANKS: Promax 180mm (AWWWWW YEAH!!!! 😉 )
BRAKES/LEVER: Promax
BRAKE CABLE: MCS lightning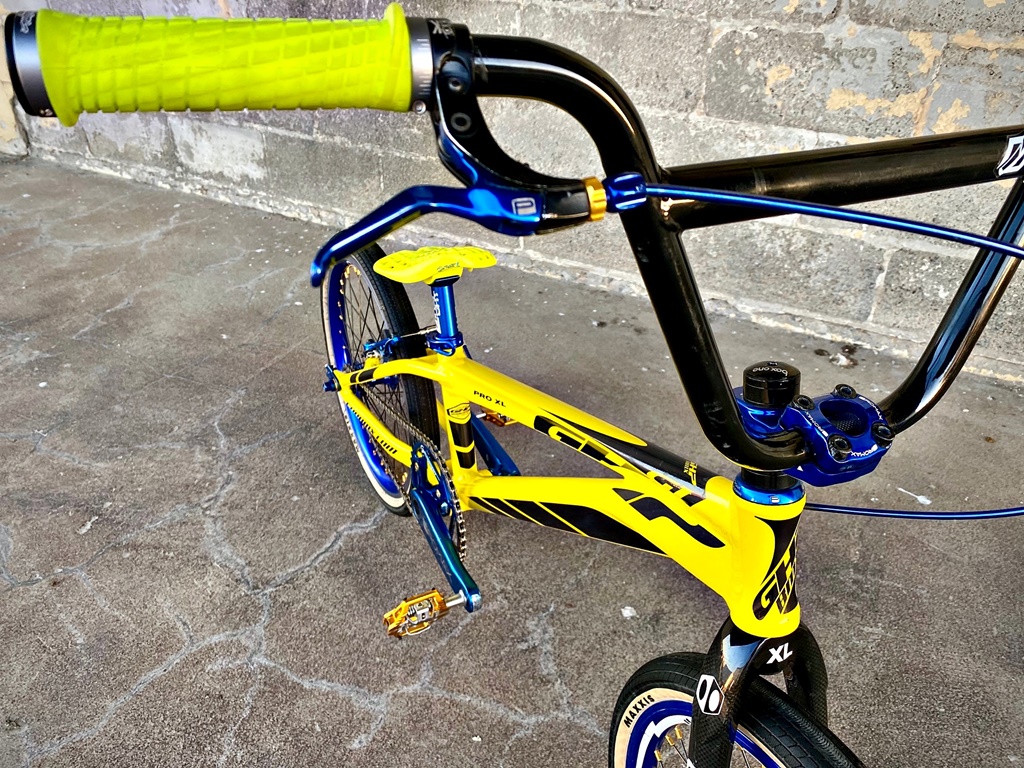 PEDALS: HT T1 clipless
CHAIN RING: Tangent
CHAIN RING BOLTS: Alloy
CHAIN: KMC 710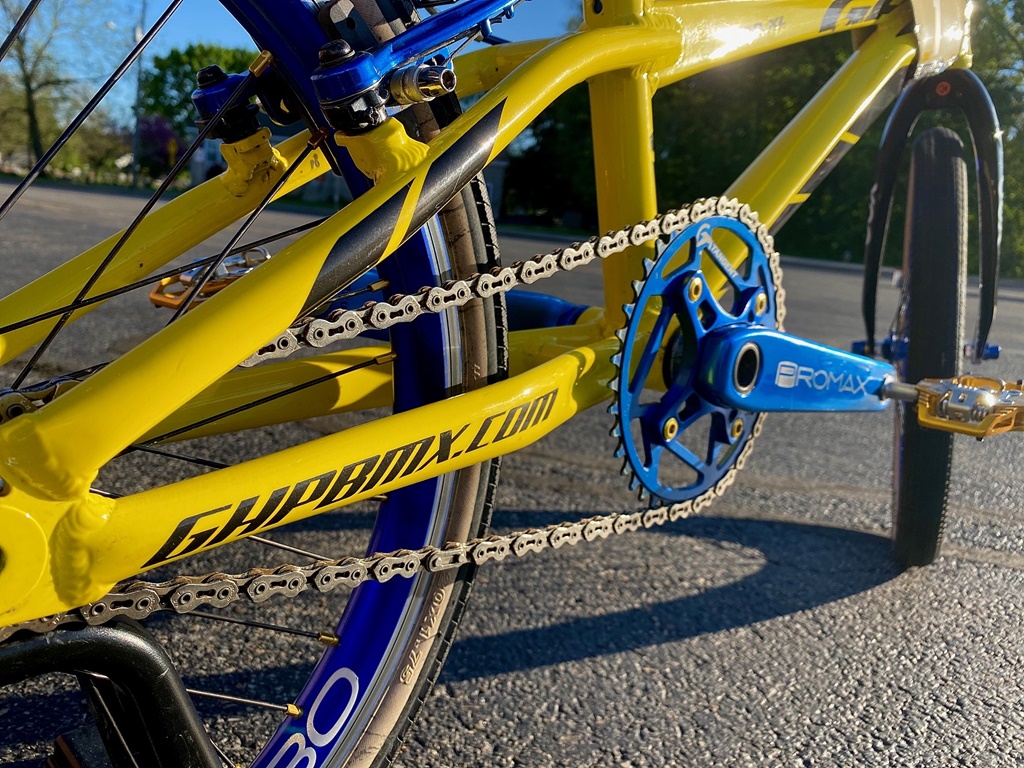 WHEELS: TNT custom wheels with blue M80 rims laced with black spokes and gold nipples to blue Peacemaker Pro hubs
CHAIN TENSIONERS: TNT
AXLE NUTS/WASHERS: TNT gold and blue alloy
TIRES: Maxxis Torch gum wall
Rate This Bike
Submit Your Bike:
If you would like to get your bike featured as Bike Of The Day,
COMMENT ON AT LEAST TWO ARTICLES ON SUGARCAYNE.COM. Your comments help grow the site
Send some high quality photos (full and close up). Make sure when you take photos of your bike that the images are well lit and it's done with a nice background. Think "Magazine Photo Shoot" when taking your photos. Come to the SugarCayne.com for some photo ideas.
Send in a FULL PARTS LIST and a DESCRIPTION or INSPIRATION for the build. You can also send sponsor shoutouts and any other details about your bike and involvement in the sport
Email the photos, parts list, description with links to your comments on the website directly to sugarcaynecom@gmail.com. If we like your submission, we'll feature it. IF YOU DO NOT COMMENT ON ANY ARTICLES ON THIS SITE, YOUR SUBMISSION WILL NOT BE VALID