I always look forward to the new treats Funko has on display at their booth during Toy Fair NY. I was hyped to see that they had some HipHop Legends in this year's line up.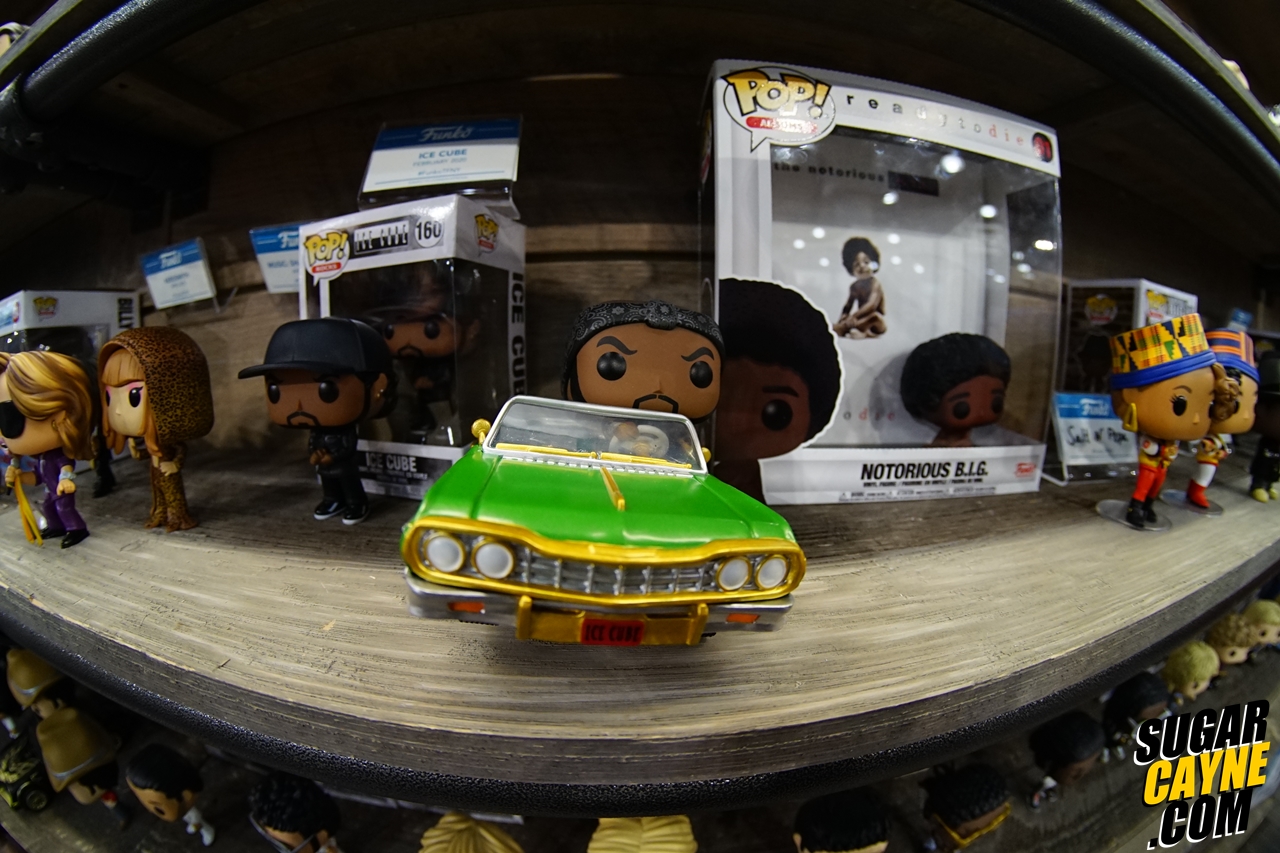 They had two Ice Cube figures. #160 of the Pop! Rock series is a 4″ vinyl that has Cube in all black. That one was fresh but the one that really caught my attention was the Pops Ride, Ice Cube Impala piece.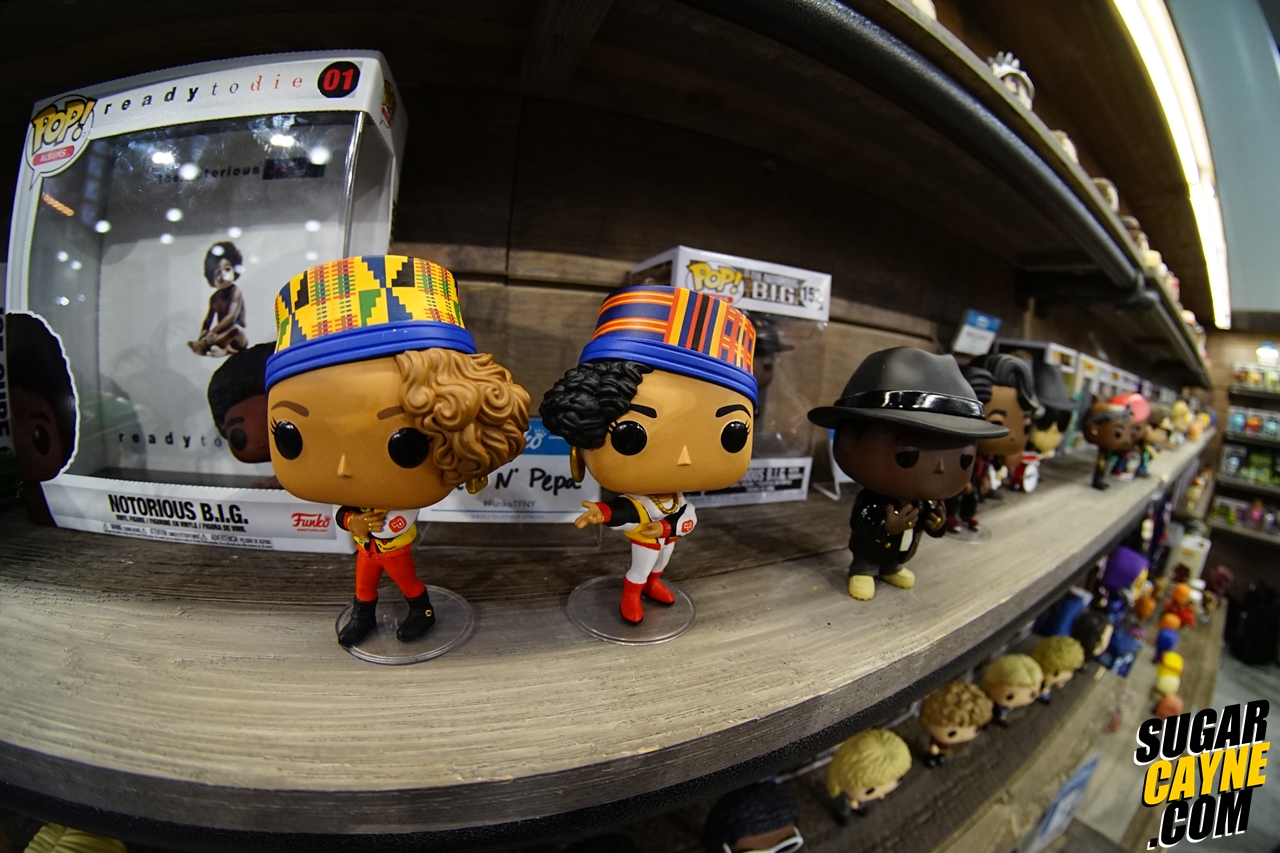 The Salt-N-Pepa figures was a pleasant surprise! #168 of the Pop! Rock series features the HipHop legends rocking their classic outfits from the Push It video. BUT!!! Where was DJ Spinderella? There's also a Biggie on the right 🙂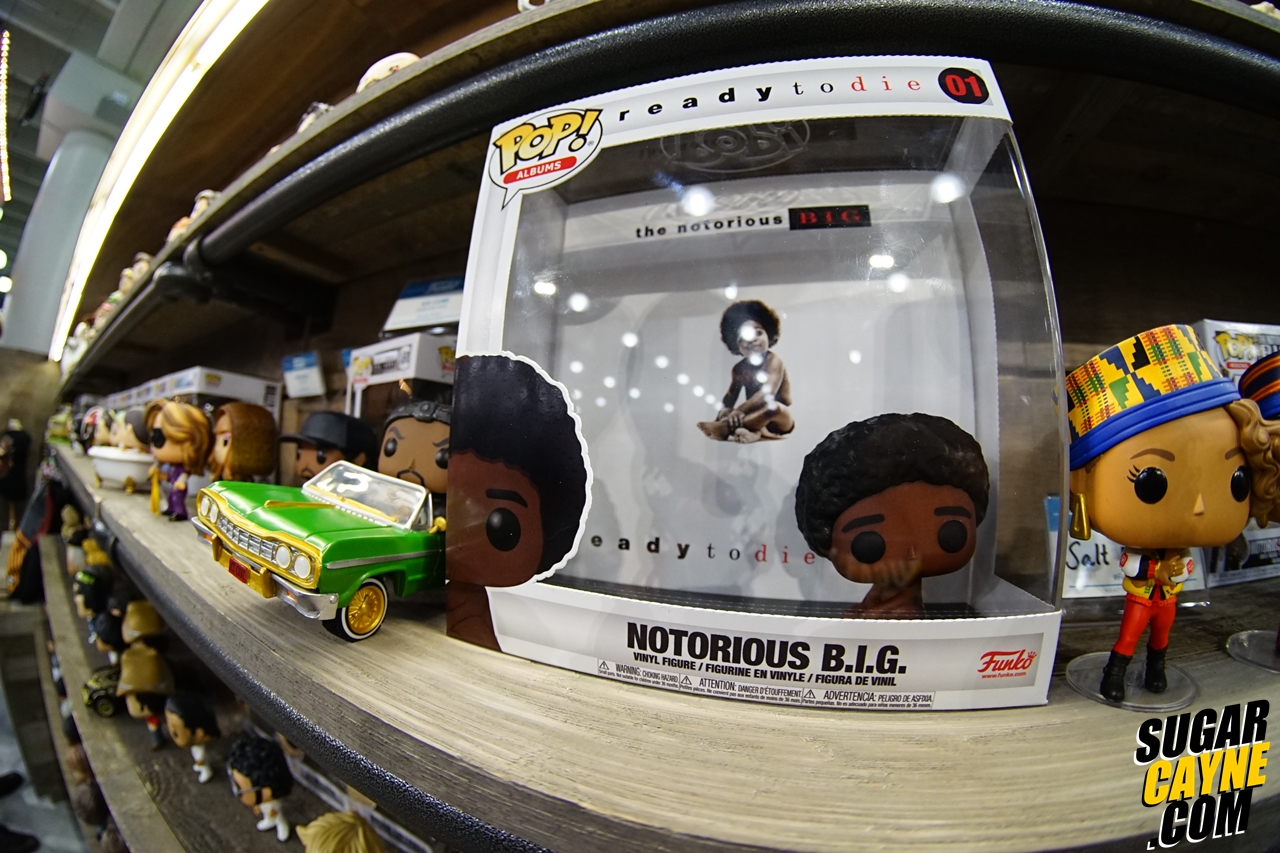 Number 01 of the Pop! Album series is the Notorious B.I.G. "Ready To Die" that comes with a hard case protector. This set was made in honor of the late emcee's iconic 1994 album. This one is set for an August 2020 release.
I love it!!