Artist and illustrator, Johan Johnston of Hasie & The Robots is at it again with this cool collaboration with DemerBox! It's a bluetooth and usb boom box made out of a pelican case. This concept of making a pelican into a boom box is super dope and the addition of Johan's illustration's bring it to the next level! Any HipHop head that knows about or lived in the boom box era would love these!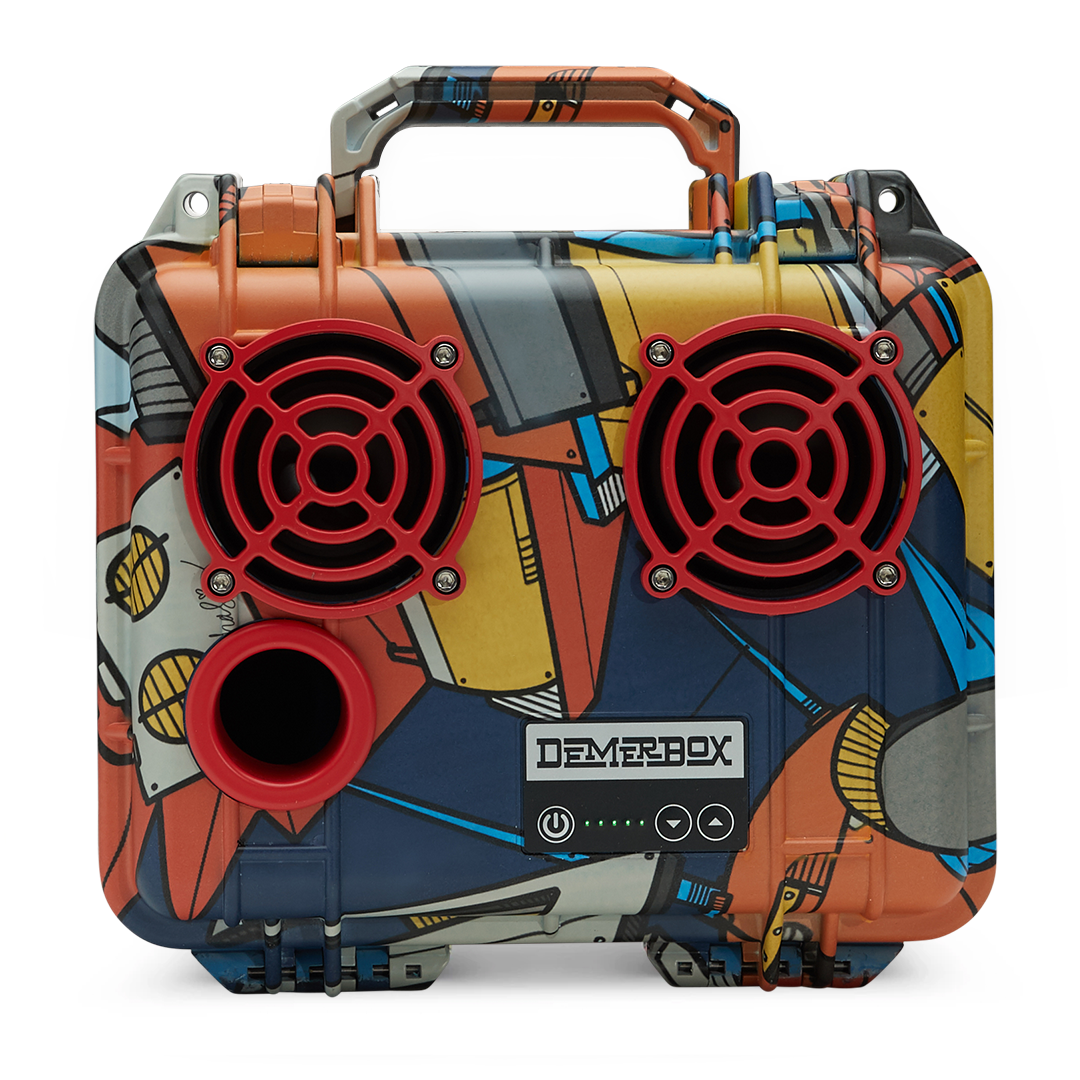 About:
DemerBox teamed up with South African pop designer Hasie & The Robots to create two futuristic speakers, the ROBOTO and RAPTOR. These are hand hydro dipped limited editions making each speaker unique. Grills and port caps are ceramic coated with super tough Cerakote coating. 
The DB2 is our dual speaker with unmatched sound quality, clear audio and powerful bass, now with multiple Bluetooth speaker pairing. One DemerBox is plenty to get the party started, but pair multiple* DemerBox speakers to create an outdoor sound system at your next summer pool party.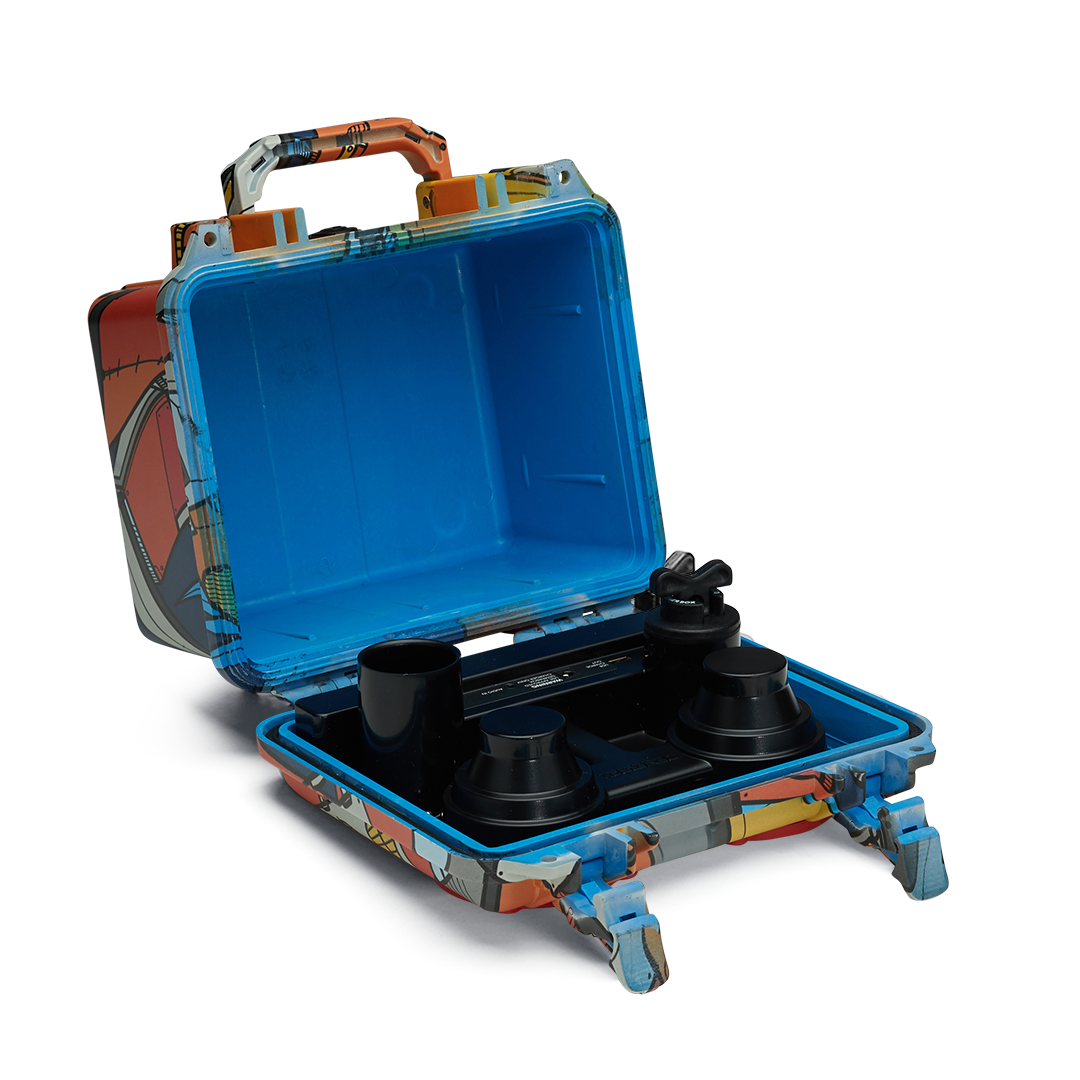 About James Demer:
James Demer built his first speaker out of a shoe box when he was 12 years old. With a deep appreciation for music and sound, James built a career in location audio recording. Most of his career was spent traveling to far-flung sets all over the world where he worked for shows such as Survivor and VICE News.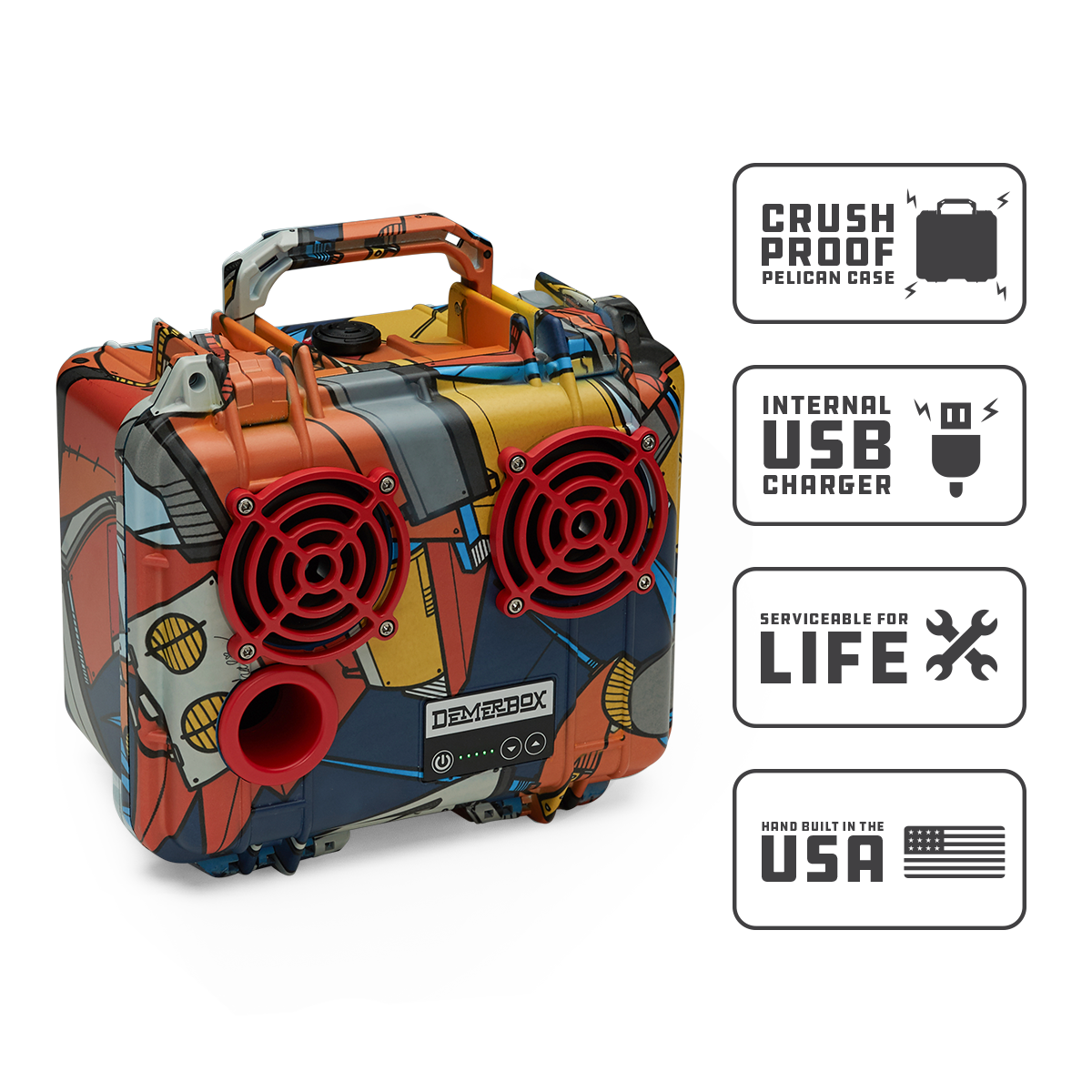 Demer wanted a good sound system that wouldn't get beat up in transit or in inclement weather. So he drilled holes into a Pelican Case (a brand of high-end storage boxes used extensively in the film and TV industry to protect gear), screwed in some old speakers and made the first DemerBox. At his next job in Barrow, Alaska he used them as a playback device. The crew loved it and DemerBox was born.
For more info on the DemerBox x Hasie collaboration visit Demerbox.com