Meybo Bikes is pushing the envelope in BMX racing technology with their solid chain stay dropout and chain tensioner feature. It's a cool feature but you won't be able to adjust the position of your rear wheel. However it make the process of taking your rear wheel on and off a lot faster. What are your thoughts on that.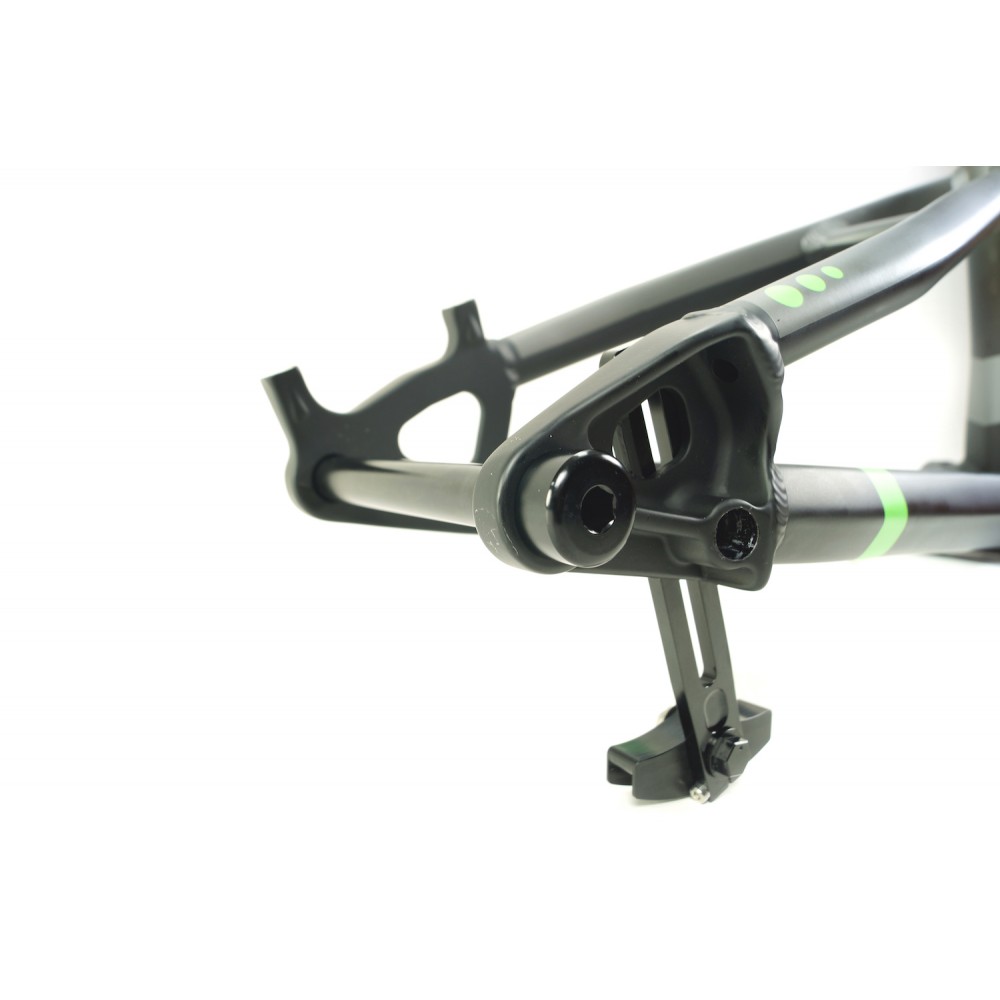 About:
The all New revolutionary Meybo HSX frame is the fastest frame in the Meybo range.  The Worldcup winning Holeshot geometry is now available with all new factory features. It boasts optimal power transmission and the ideal combination of stiffness and handling. The ultimate tool to get the best out of every race.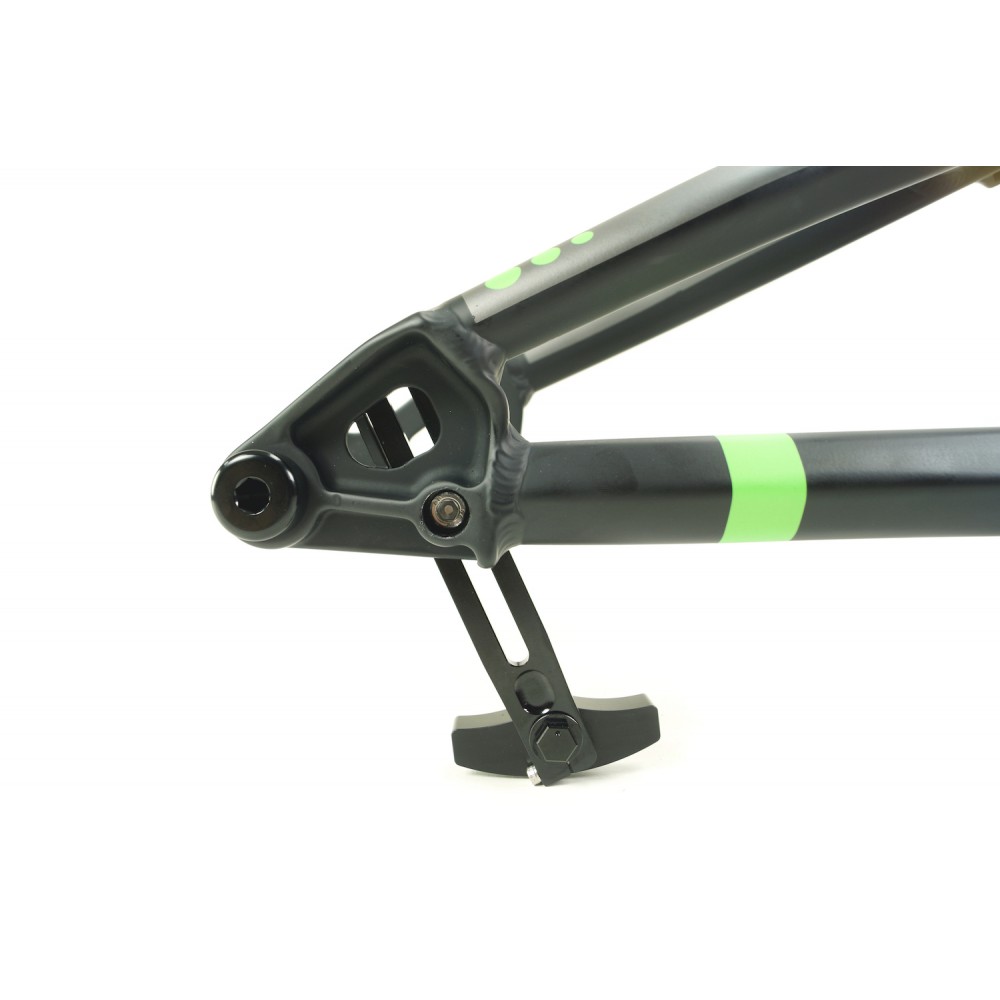 How To Adjust Chain Tensioner System
Looks pretty simple
Features:
•          6061 T-6 multiple butted hydroformed tubing;
•          1.5 tapered headtube;
•          Wide BB shell for optimal stiffness;
•          Disc brake directly mounted on the frame;
•          Meybo solid chainstay with fixed 15mm rear drop outs;
            – Ensure you always the same Chainstay length whatever gear you run!
            – Easy, fast and straight mounting of your rear wheel!
•          Meybo chain tensioner system;
•          7005 CNC 15mm rear axle;
•          Sizes Pro 21, Pro 21.5, Pro 22, Pro 22.5, Pro 23, Cruiser.

Approved by World Champions Laura Smulders, Niek Kimmann and Twan van Gendt

All is cool tech is gonna cost ya 1,199 Euro or $1,369.19 US. And that's including the BOX ONE M35 cranks.
let us know what you think in the comments below.