Elevn Technologies just made my day when I found out that they now make chromoly taperd forks! If your riding a BMX frame with a tapered head tube you know that the standard non tapered forks don't look the greatest on them. Here you have this big beefy head tube and these tiny looking forks. It reminds me of those body builders that are all upper body with weak legs lol.
The 7.0 LT PRO Tapered fork changes all that with a 1-1/8″ top – 1.5″ bottom Integrated Fork race built into fork for 1.5 bottom bearing. The best part is that it's chromoly! Pretty much all the options for a tapered fork has been carbon and aluminum. Now I love those materials but when it comes to my style of riding, I like to keep my forks and bars chromoly.
Another cool thing is the actual steerer tube on the forks doesn't taper the way that the carbon and aluminum forks do. So if you have a frame with a head tube that only tapers on the outside but not internally, you may be in luck.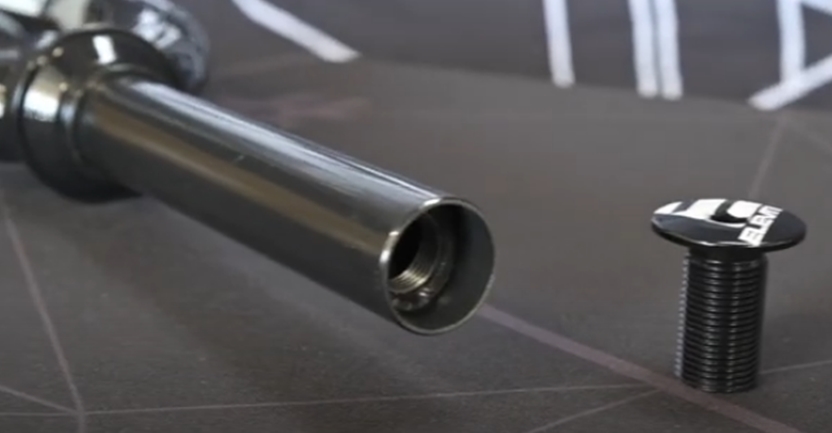 Another feature I like is the treading in the steer tube is welded on and down a few mm from the every top. This helps to keep that part of the fork stronger than having the actual steerer tube threaded.
Specs:
Axle : 10mm – 3/8″
Axle to crown: 315mm
Offset: 31mm
Weight: 996 g / 38.5 oz
Color:
Black with white graphics
10mm Forks fits 3/8″ axles
ELEVN Alloy Top Cap included
(Top cap weight: 16 g / 0.56 oz)
Find out more on BRGStore.com