Swedish artist Björn Humbe is at it again with another Fatboy art toy! This one is called Fatboy Painting in the Shadows. It's a one-off version of his awesome Fatboy resin art toy. BMX is the original inspiration behind this piece but now Björn adds that street art style. Fatboy is now equipped to no only cruise the streets but to also be ready to make some awesome burners on the way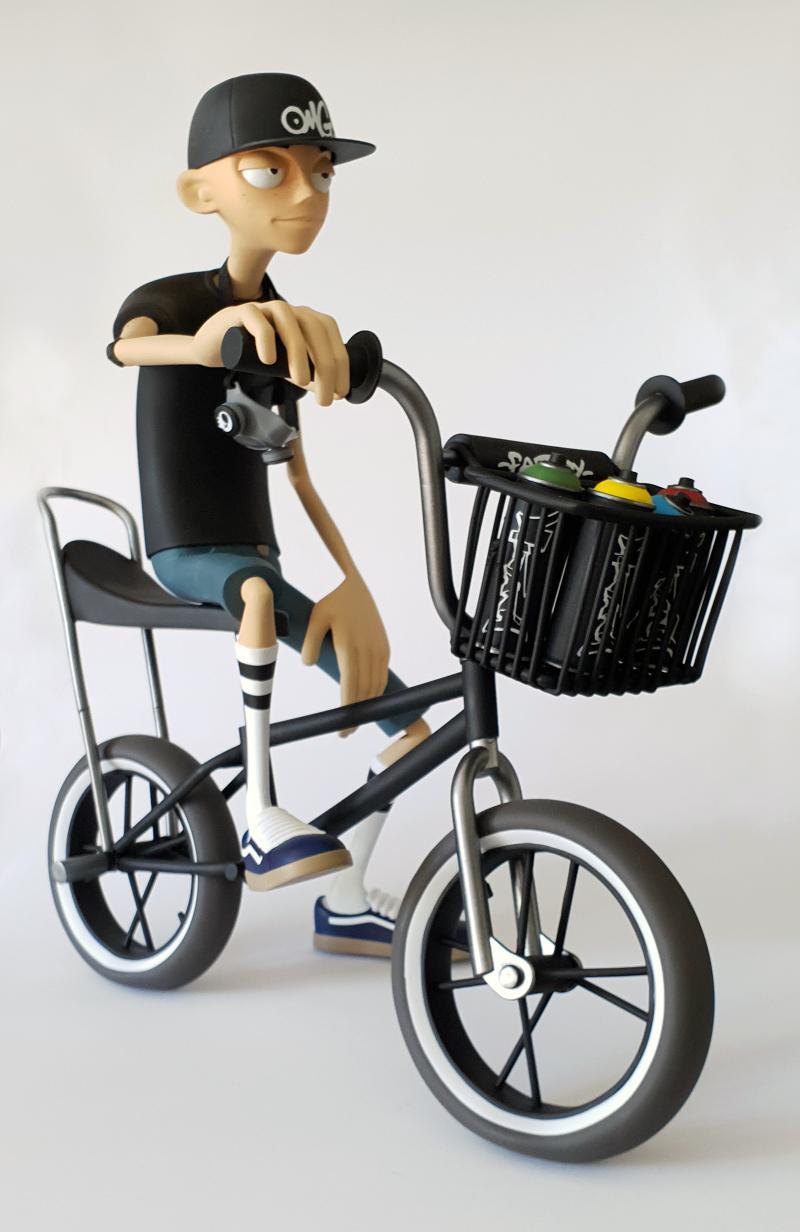 Features on Fatboy are a skull respirator and stash of Montana spray paint in his basket. His hat has OMG written on it and this time his bike is all black with white wall tires. He's also rocking a fresh pair of Vans!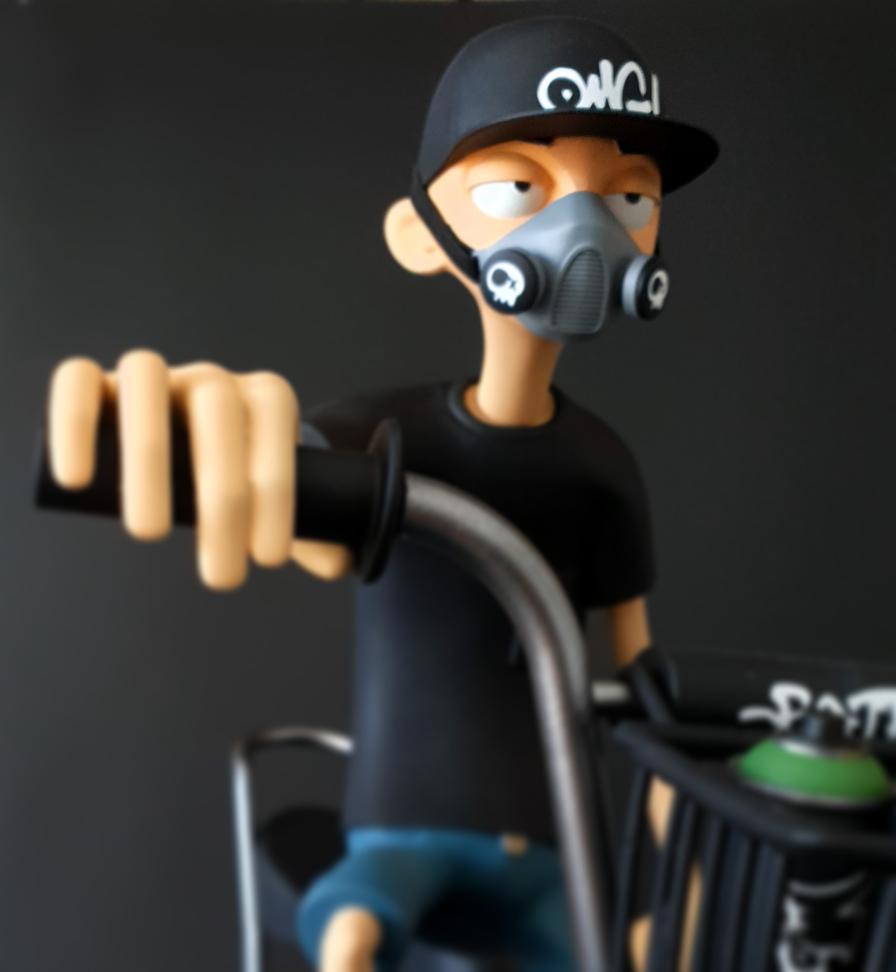 The Fatboy 'Painting in the Shadows' one-off resin art toy is available for $450 direct from the artist via email or IG DM.