Sculptor Steven Cartoccio of Concrete Jungle really did his thing with this upcoming Method Man statue. Inspired by the Wu-Massacre art, the statue features the the legendary emcee as a superhuman, lyrical titan! His right hand is inflamed from the heat that his mic received from all his FIRE BARZ! This special power gives him the ability to torch emcees in a battle……well at least that's the vibes I'm getting from it. 😉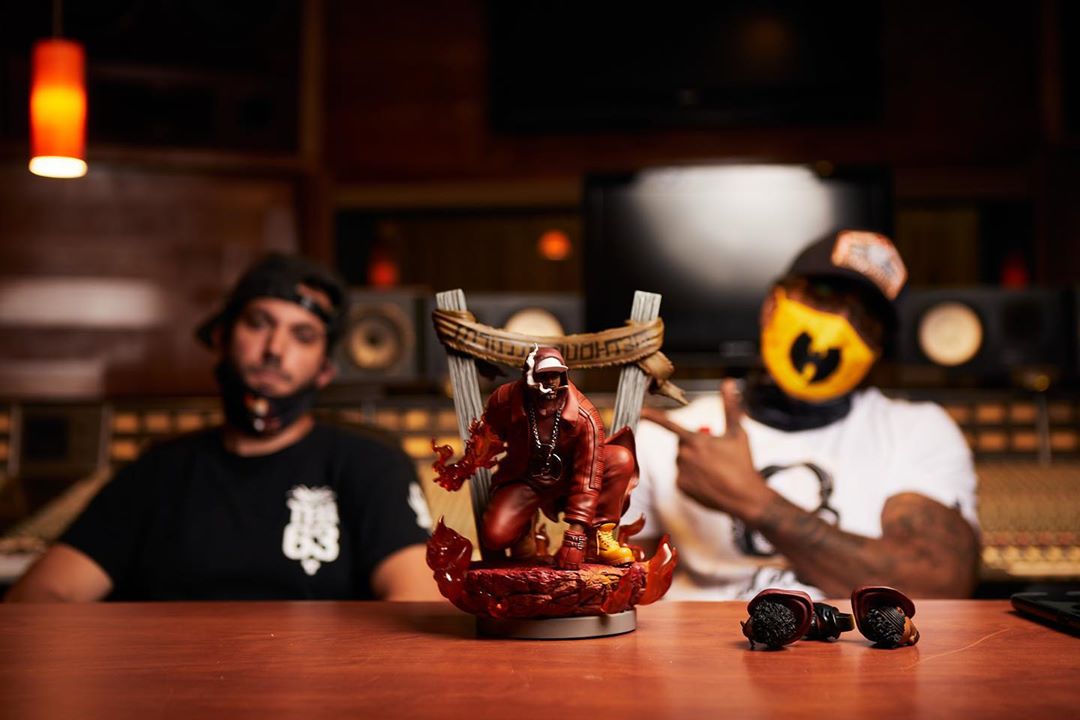 This figure also has a big glove on his left hand pounding the ground. Clad in brown leather with a giant Wu-Tang Clan pendant around his neck and Timb-boots. I'm loving the pose Steven put him in with the dramatic, cataclysmic backdrop.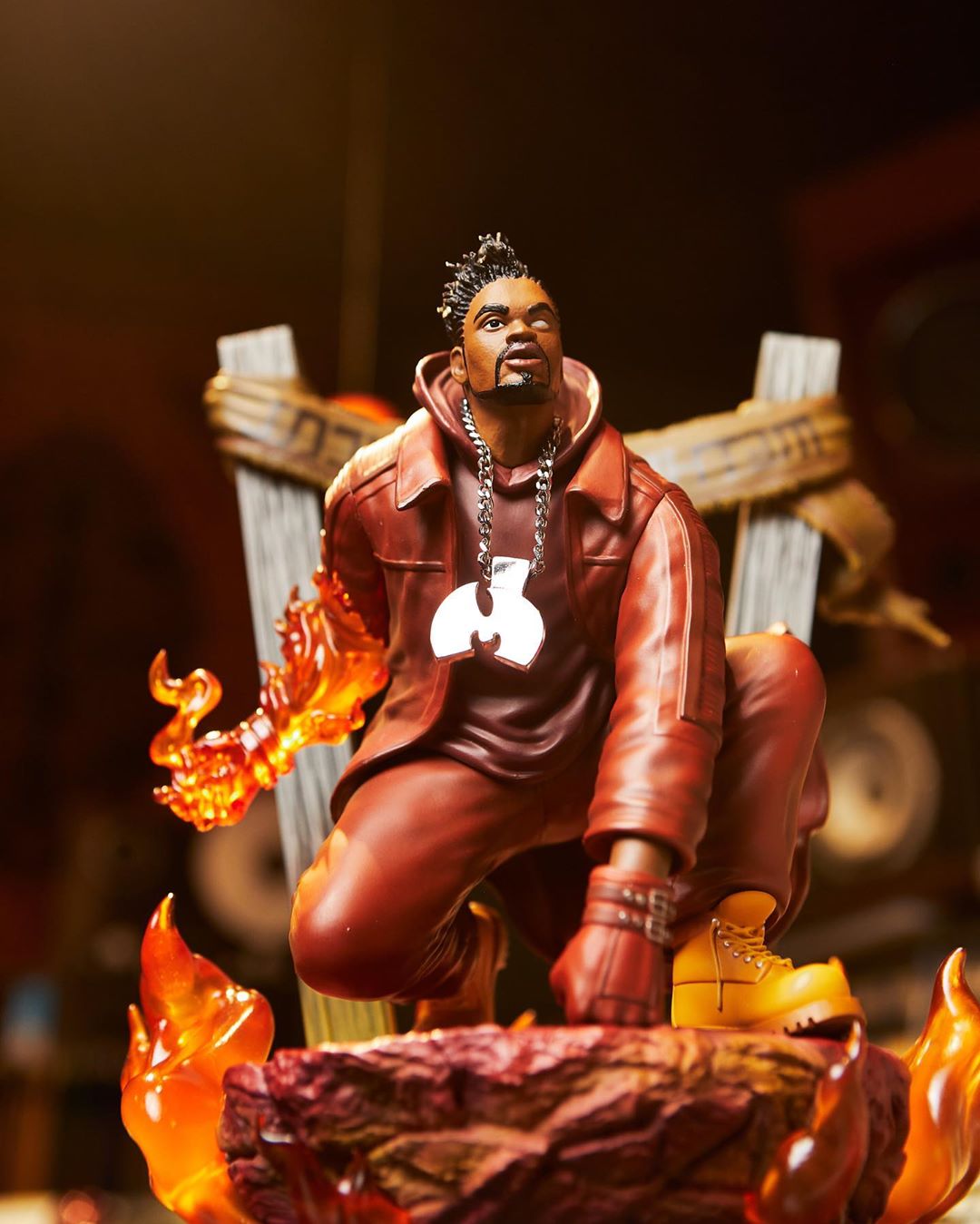 Other features of the statue are the three standard heads featuring Method Man wearing a bandana, smoking a cigar, and with one blind eye. Finally, there's a fourth bonus Tical 2000 Judgement Day head featuring Meth with those infamous razor sharp teeth from the album art. The bonus head will be included with all pre-orders.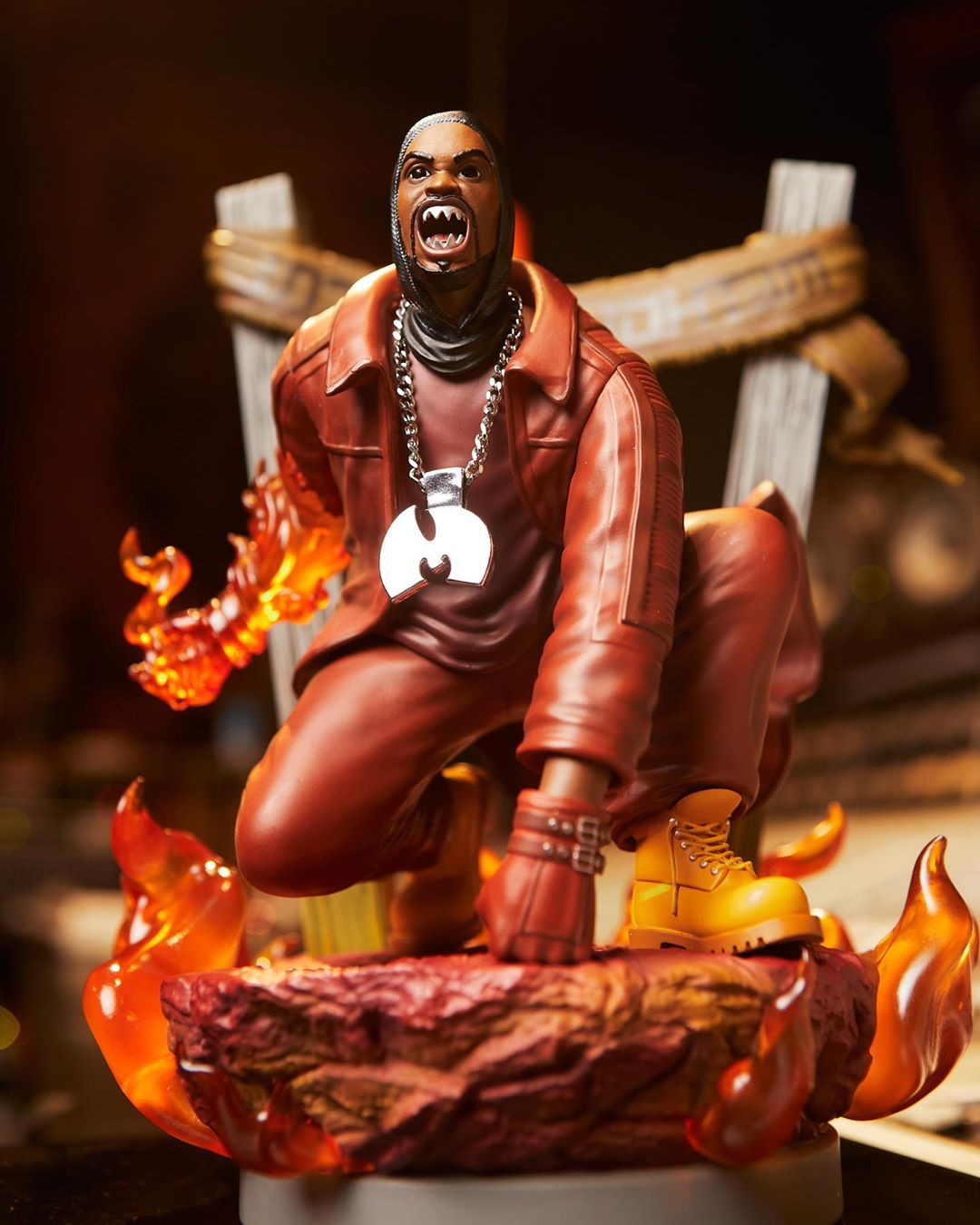 An edition of 300, the Method Man x Concrete Jungle resin statue will be available for pre-order on Wednesday, August 5, 2020 at 5 PM PDT from Concrete Jungle for $300. Mark your calendars!