I was browsing the BMX Race Bikes Facebook page and saw this post of a new Zeronine BMX racing cruiser by Fred Melton. I got hyped!!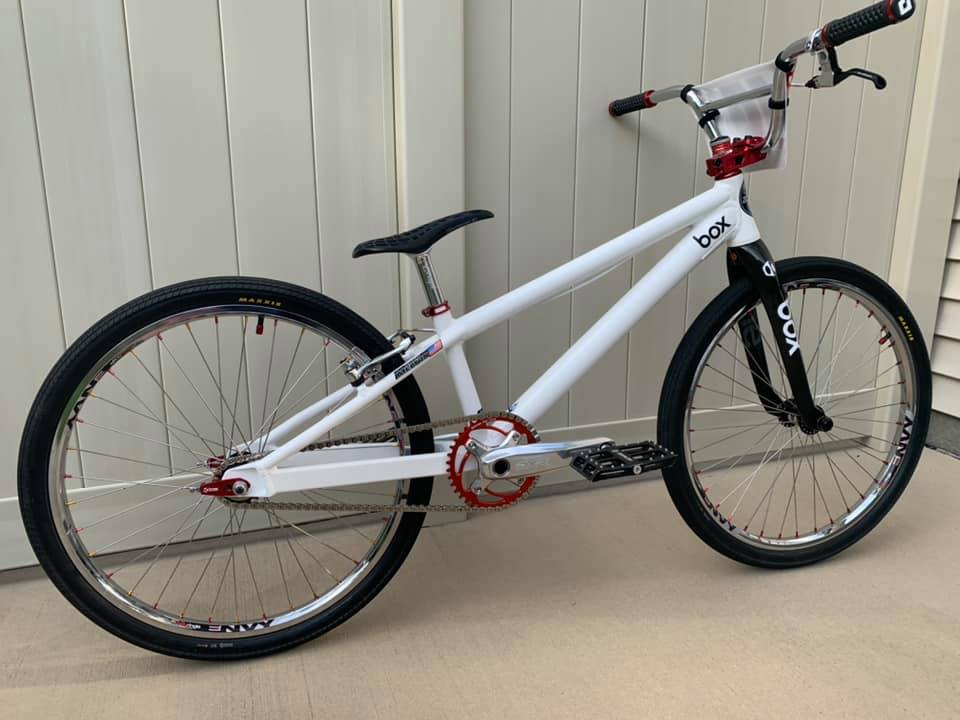 The new Zeronine ProXXL cruiser!
Just finished building it up..waiting on the decal kit! Want to say thanks to Kevin and Will at Zeronine!

~Fred Melton
Now this is exciting! Zeronine was one of the hottest BMX brands back in the day and recently they been back at making numberplates and apparel. Their BMX race uniforms were legendary and the style still stands up in these modern times.
Features of the Zeronine Cruiser Pro XXL:
Build/Welds: Sal Correa,
TOP TUBE: 22 inches
HEAD TUBE ANGLE: 73.5
CHAIN STAY LENGTH: 14.5-15.75 inches
SEAT TUBE: 27.2
HEAD TUBE: Tapered 1-1/8th-1.5
SEAT TUBE ANGLE: 71
BOTTOM BRACKET HEIGHT: 11.5-11.7 inches
Other Available sizes: Mini, Jr, Expert, Pro (XL, XXL, XXXL, XXXXL), Jr Cruiser, Expert Cruiser, Pro Cruiser (XL, XXL)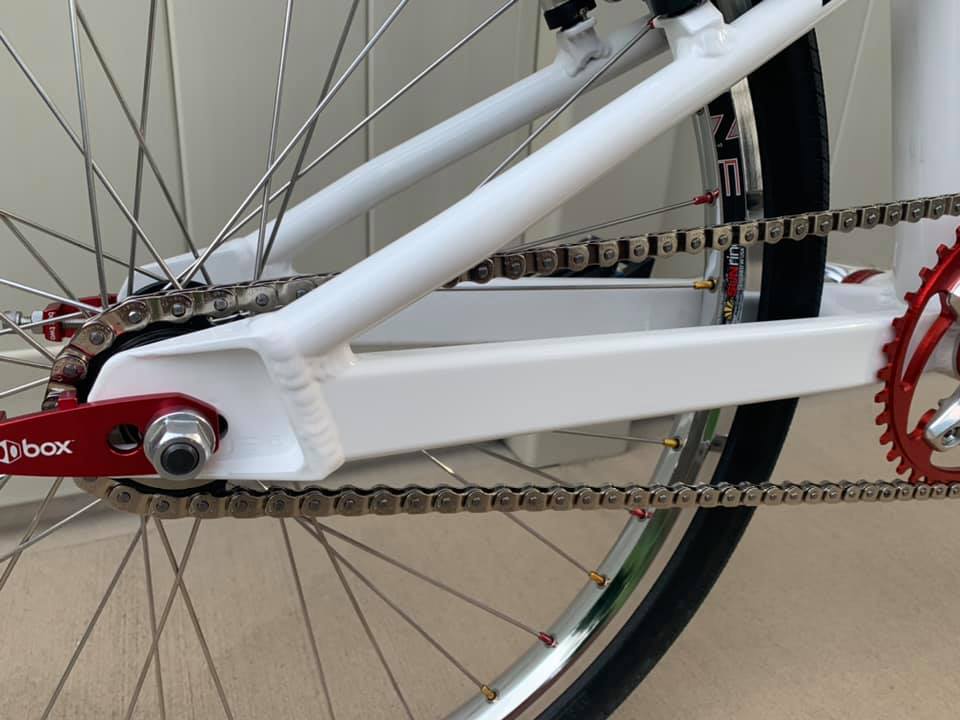 I didn't see it listed yet on the Zeronine website but check it out for the latest new and other dope treats!