Did you know that Speedline Parts has their super high end RCR carbon rims available in a 26″ size. Yep the light weight, BMX specific, pro size rim is now available 26″ for BMX bikes and Dirt Jumpers!! Of course your gonna have to do a ton of saving up to get your hands on a set of these hoops but your bike will love you for it 😉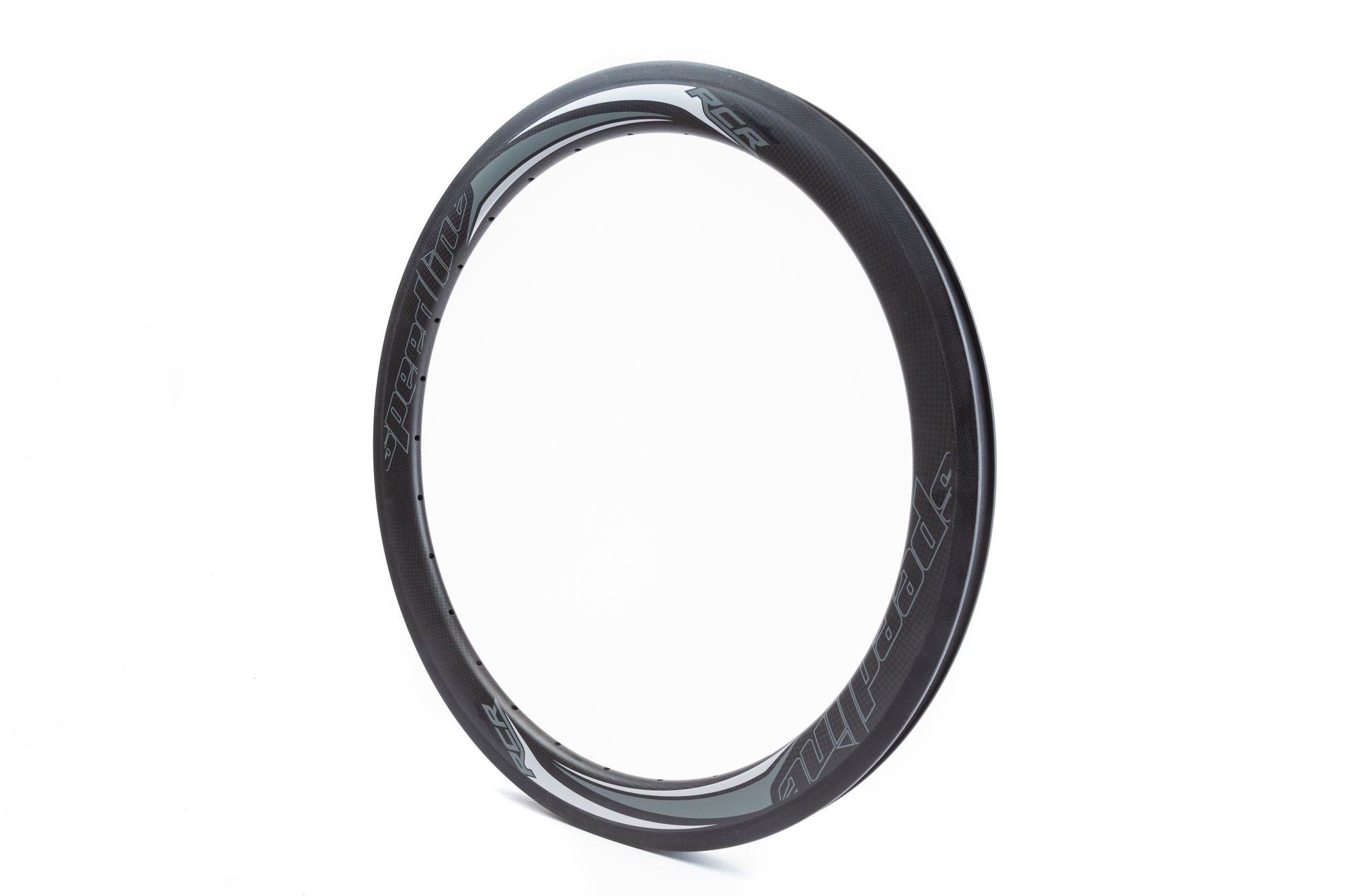 Press Release:
The Speedline RCR Rims are some of the lightest BMX Race Rims on the market. They utilize the only BMX specific Pro Size rim design currently on the market. It is a stout, low profile, aggressive design that ensures a proper contact patch for your tire and the maximum stiffness while allowing you to lose crucial rotating weight.

And we have taken what we have learned from the last 4 years of building those BMX race rims to build these new 26″ BMX versions which are perfect for the new SHINE D/J Frames and the new ENVY RS7 Pro 26″ Race Frames. Now even the big guys get Carbon Rims.
Built exclusively from Torray T700 and T700s High Modulus Carbon Fiber, they are extremely light, stiff and strong. Designed for up to 100psi pressures.
Features:
All Speedline RCR 559 Rims are drilled for Presta Tubes.
The Speedline RCR 559 Carbon Fiber BMX Rims are tubeless compatible.
Stock Colors are Gloss Carbon or Matte Carbon
Brake Track: None / Disc Only
The Speedline RCR 559 Carbon Fiber BMX rims accept  26×1.5 up to a 26×2.5 tire.
For more information visit SupercrossBMX.com