The November Bike Of The Day features are some of the best builds we've got all year! We have a bunch of classic BMX bikes in the mix and chrome seems to be the popular color for this month so far. There's also a few bike brands that got featured for the first time this month. I'm really curious to see which bike will be on top of the list at the end of the month.
If you haven't voted yet just click on the images below to rate each bike on their article page. The #1 bike on the list at 12pm(est) on Friday December 4th wins Bike Of The Month! Congrats to James Kramer for winning the November 2020 Bike Of The Month. Keep those ratings coming for Bike Of The Year!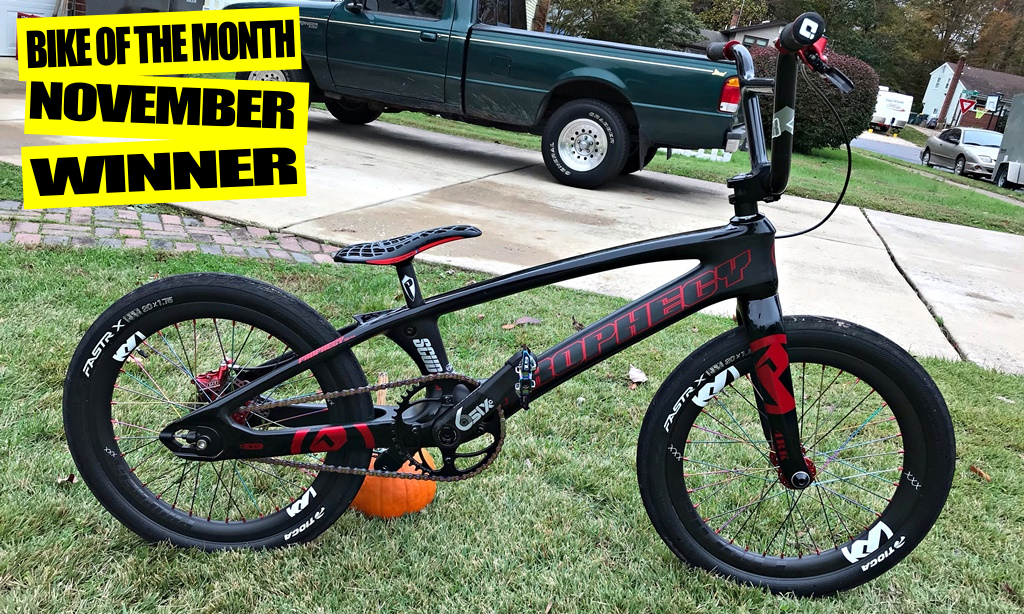 SUBMIT YOUR BIKE!!
If you would like to get your bike featured as Bike Of The Day.
1. COMMENT ON AT LEAST TWO ARTICLES ON SUGARCAYNE.COM
2. Send us some high quality photos (full and close up), a Full Parts List with a description about the inspiration for the build. You can also send sponsor shoutouts and any other details about your bike and involvement in the sport. CLICK HERE for more details on how you should send your photos
3. Email the photos, parts list, description and links to your website comments directly to sugarcaynecom@gmail.com. If we like your submission, we'll feature it. Any custom built BMX bike of any size, type and era are eligible. 26″ DIRT JUMPERS ARE ELIGIBLE TOO!!
Bike Of The Month November 2020 Chart
Below is the live chart for Bike Of The Month October. Click on the images to find out more about the bikes and also give them a rating.
Widget not in any sidebars