Martian Toys recently announced the release of their next Mad Spraycan Mutant colorway, the FORTRESS!! This edition is designed by one of our favorite toy makers, Quiccs Maiquez and created by Jeremy Madl! Fortress features a black,white and red color scheme along with a gold tooth.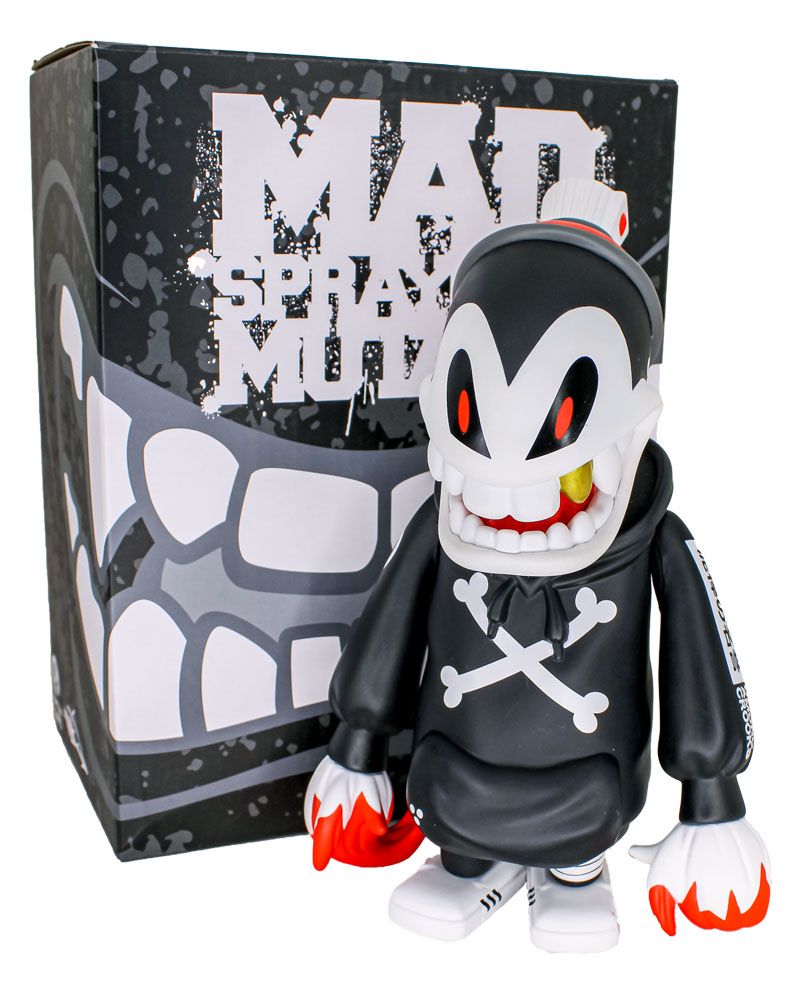 If your a fan of Quiccs work with his popular TEQ63 figure you'll appreciate how he creatively gave a nod to his creation on this piece. And what's a custom Quiccs figure without the addition of some Adidas kicks? 😉
This figure stands at 8″ tall with 6 points of articulation, 2 sets of shoes (eraser and adidas), and it actually rattles!!! It will be limited to 663 pieces worldwide. You can get one Martian Toys website on the 24th of November – TEQ Tuesday – during Black Friday Week, for $100.