You know we love sneaker inspired art toys and the J-Zinger figure by KWESTONE and Invasion Toys is just that! Based on Kwestone's J-Zinger illustration from 2018, this figure fuses the giant Mazinger robot character with streetwear, sneaker culture. Mazinger is a long-running series of manga and anime featuring mecha robots.
The original illustration figured 2 big swooshes on the robots chest plate, the jumpman logo on it wrist guards and a fresh pair of Jordan's.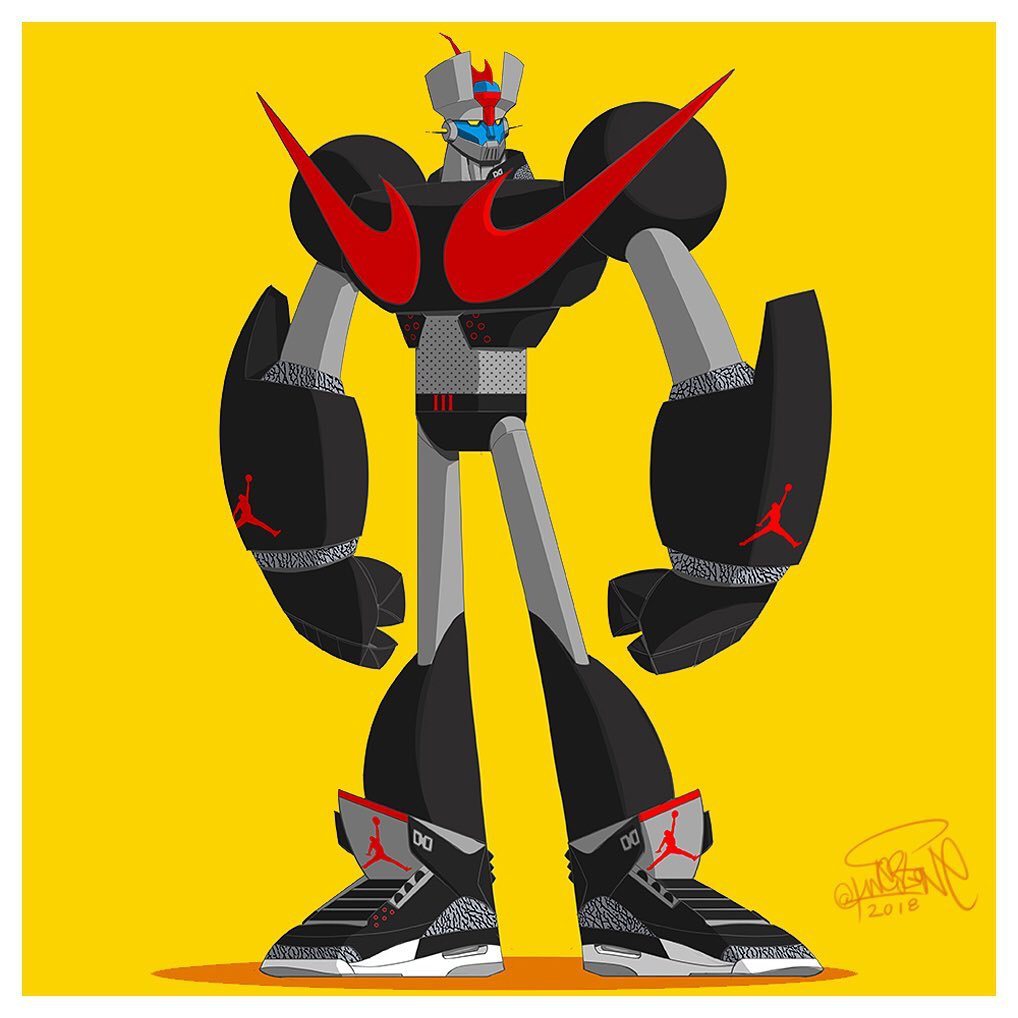 The figure is still in the works but NOG Studio dropped a teaser pic of the sculpt. You can see the chest plate swoosh and some other details. We can't wait to see the final piece!