Vin Rock wasn't playing when he said he wanted to learn how to ride a BMX track so I thought I'd give him some lessons. The best place to learn how to get ready to ride a BMX track is on a pump track so we met up at Cunningham Park Trails in Queen, NY for a session. I thought Vin had a good stance and basic control on a bike so it was time to step it up.
The first area we went to was the pump track. I had Vin start on the easy line to get him use to pumping. Then we went over to the Jetline which had bigger features but they're still armature friendly-ish lol! Vin took on the challenge like a champ and I'm looking forward to see how he progresses.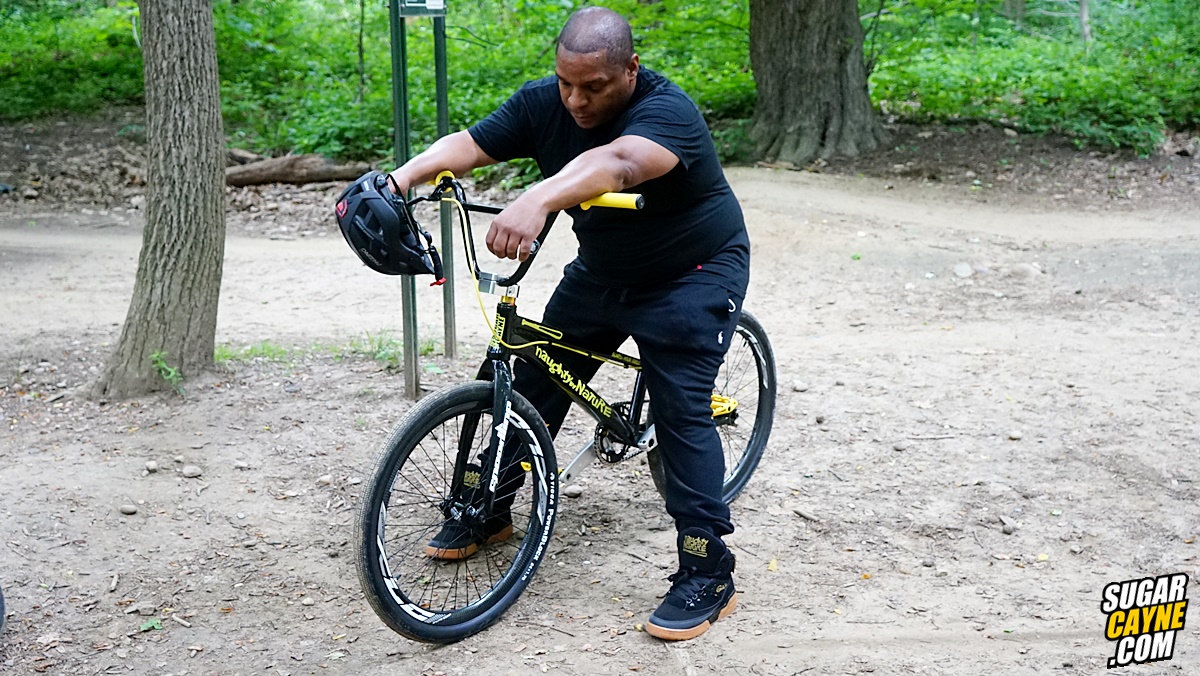 I also finished building up his prototype Sugar Cayne x Naughty By Nature 24″ BMX which we are officially calling "Sugar Cayne By Nature". This bike is the alternate Black and Yellow version of the OG, Yellow and Black prototype build that I'm riding. Both bikes look and ride amazing that's to awesome parts by Supercross BMX, Speedline parts, BMX Racing Group and Truth BMX! Stay tuned for more info on the Sugar Cayne By Nature bikes and Vin's progress!