Super fast Alec Bob took his BMX bike to Santiago, Chile for the 2022 UCI Pump Track Worlds and came in 2nd place! He qualified for the finals earlier this year and has been working hard to claim one of the top spots in the finals.
Alec was looking fast on all of his semi final runs coming in the top 3 on every round. It was between Alec and Niels Bensick for the finals. Niels did a super quick lap and no one even came close to beating his lap time. Then Alec did his lap and it looked like he was gonna win it since his spit time was faster than Niels but in the end he missed it by a hair!
This is Alec's 2nd ever pump track championship and his first 2nd place finish! Congrats Alec!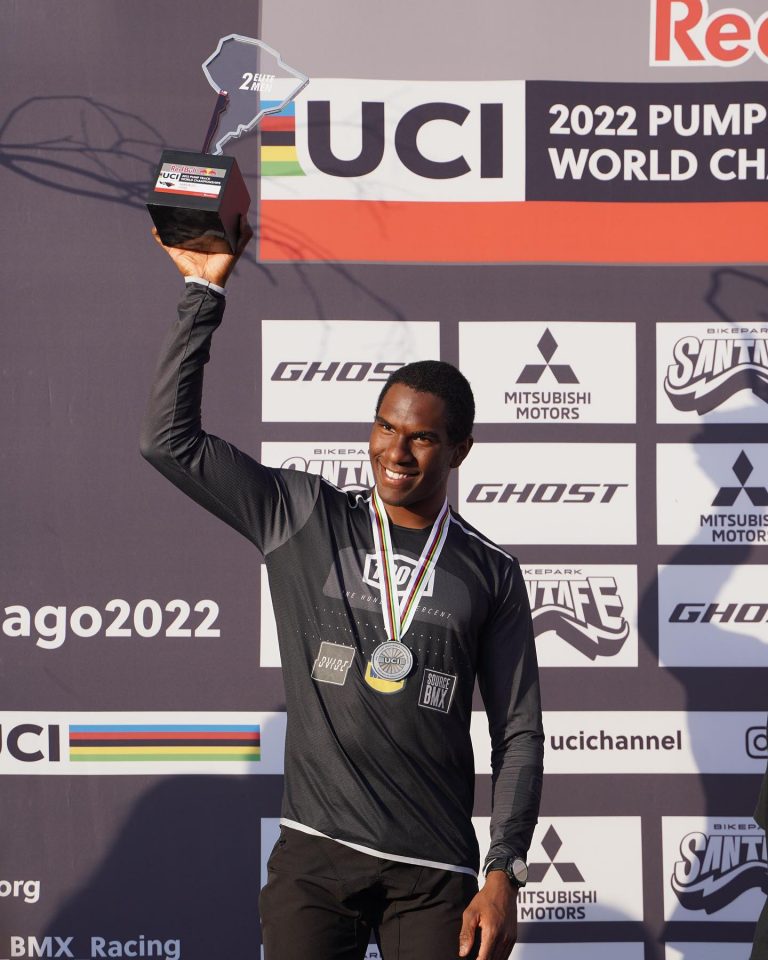 RESULTS:
Niels Bensick 23.171
Alec Bob 23.201
Thibault Du Pont
Eddy Clerte