HIPHOP
Beats Series 7, Maschine Toy (@PatrickWongart)
Our favorite HipHop inspired designer toy creator, Patrick Wong created another masterpiece in his latest installment of his "Beats Series". This time he created a sick resin figure based of the Native Instruments "Maschine"
More info about Beat Series #7:
This is limited edition preorder only one-time run of figures available Jan 26th – Feb 9th, 2016. No copies available after.
Orders will begin shipping approximately three weeks after the preorder period ends. All of the preorders will be made and shipped around the beginning of March 2016.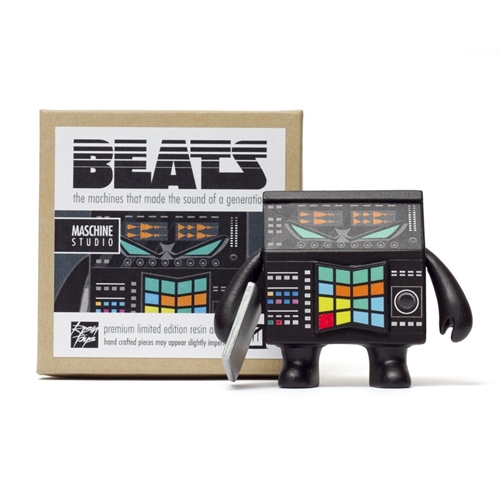 The final release in the Beats Series follows all of the Japanese production workstations and highlights the German-made Maschine Studio controller holding a silver laptop under one arm.
Artist Proof versions of the SP12 Turbo figure is also available through this preorder.
The figure is handcrafted in Vancouver, Canada and made of solid urethane resin.
Comes sealed in shrink film with an individually numbered card and packaged as others in the series with a kraft gift box.~Patrick Wong