Japan based BMX brand Motel Works has a nice beginner Flatland complete bike called the AUX 5.0. The bike comes in staggering, 10 different color options. The bikes look great and come with some solid looking starter parts to get you pulling fresh flatland tricks in no time.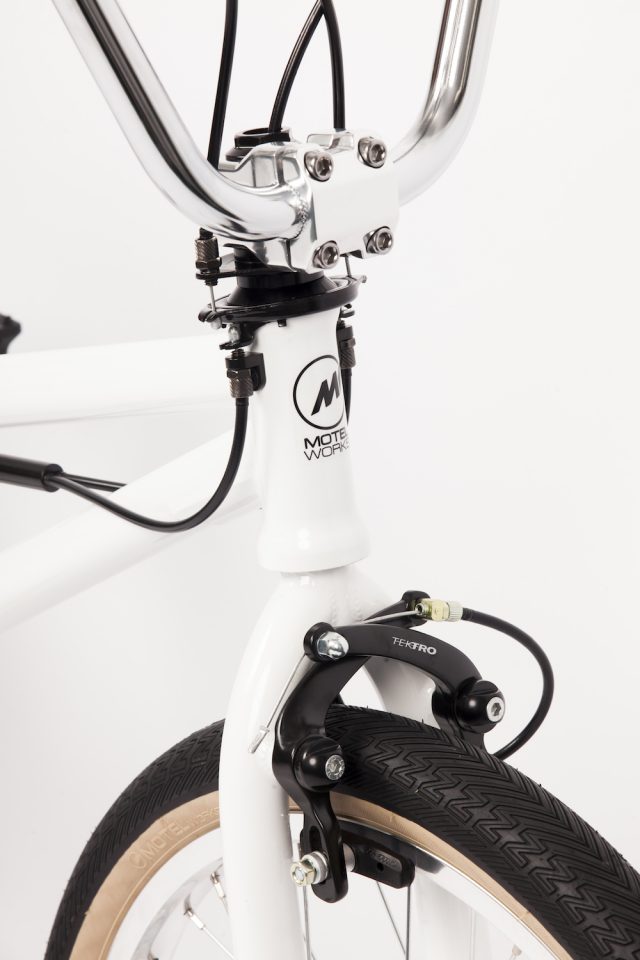 Top Tube length: 18.8 inch
Chainstays length: 12.8 inch
Head angle: 74.5°
Seat angle: 71.5°
Headset: Integral Headset
Stem: road 30mm
Bottom Bracket: Spanish BB
Crankset: 3pcs CrMo 165mm
Pedals: Clear Black Plastic Pedal
Front & Rear Hub: 10mm Axle
Front & Rear Rims: 36H Double wall rim black
Brakes: Front & Rear, Gyroset
Gear: Alloy 25T × 9T Free coaster
Pegs: Aluminum 4 pcs, knurling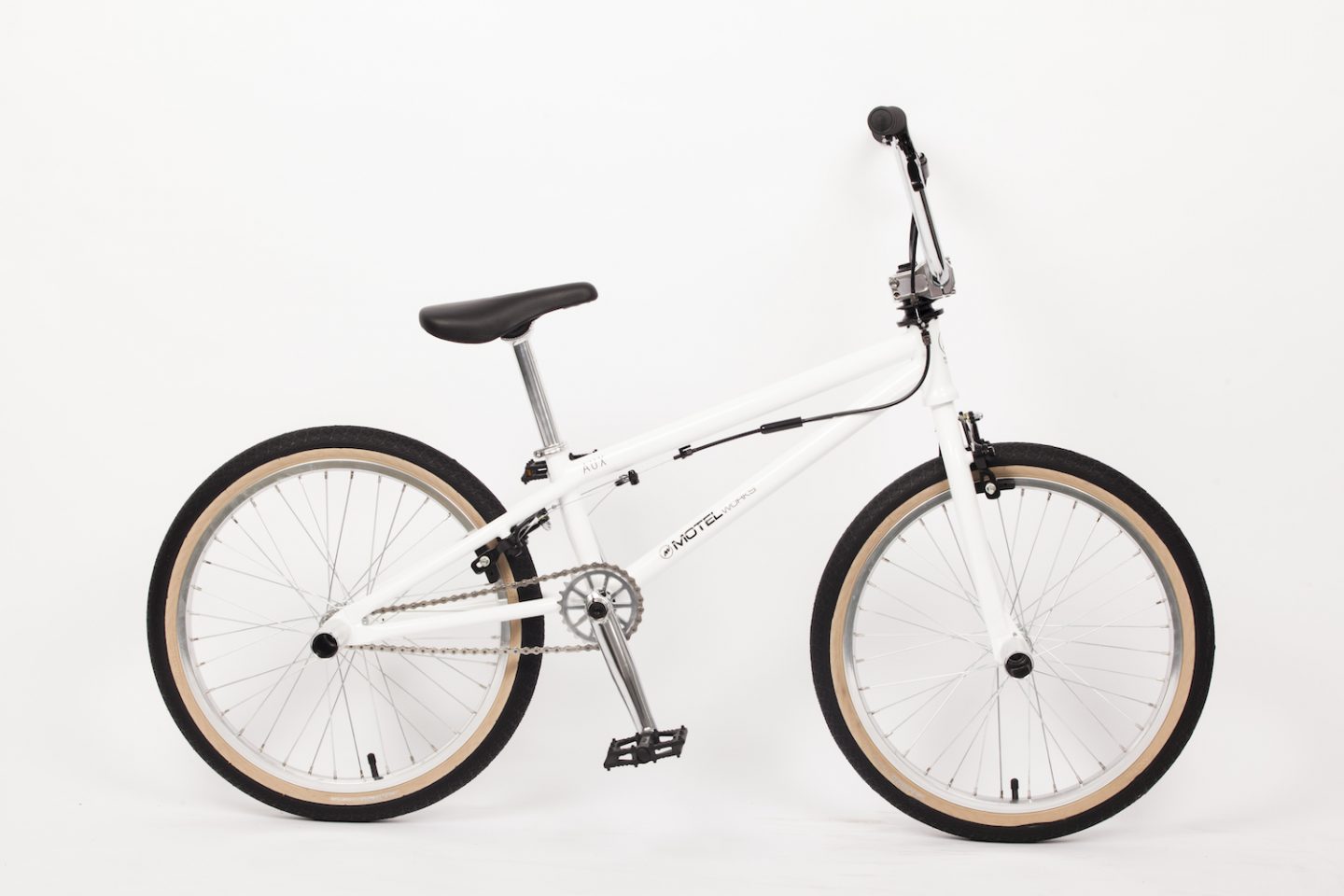 About Motel Works:
MOTEL WORKS is a project for bringing together the experiences of Mr. Kotaro Tanaka's experience of BMX life to the next generation. We will propose lifestyle mainly through BMX, apparel line, school and so on.
"It was a coincidence that Kotaro Tanaka who was a high school student met BMX. The bicycle that it was riding was broken, I grasped the byte fee I saved to buy MTB, headed for a bicycle store. In a number of bicycles, it stopped in his eyes, one BMX. I bought an impulse of BMX instead of MTB which I was planning to buy at the beginning. It is 66,000 yen. It was never a cheap shopping. It was not long before running around the city with BMX, and while I was practicing tricks and other things I saw in magazines and videos, it was BMX that was supposed to have won the big game, but every day I started running out It has broken in a few months. For the next 10 years, Mitsutaro Tanaka is not only Japan but also one of the most professional flat lands in the world, sending daily traveling around the world with BMX. I've been riding a lot of BMX, but always in his heart is that BMX that I first got. I want to make BMX which is affordable, has high quality and can get on for a long time. I want many people to know the pleasures of BMX. I want you to ride a bicycle that you want to cherish as soon as you want to wipe it dirty. My experience and my feelings for my own car now become molds. It is also a message to the next generation that opens the door of BMX from now on. ~MotoWorks.com"