Bawls Energy Drink At The Keystone Nationals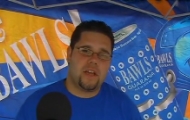 Just Blaze Rides Trumbull BMX Track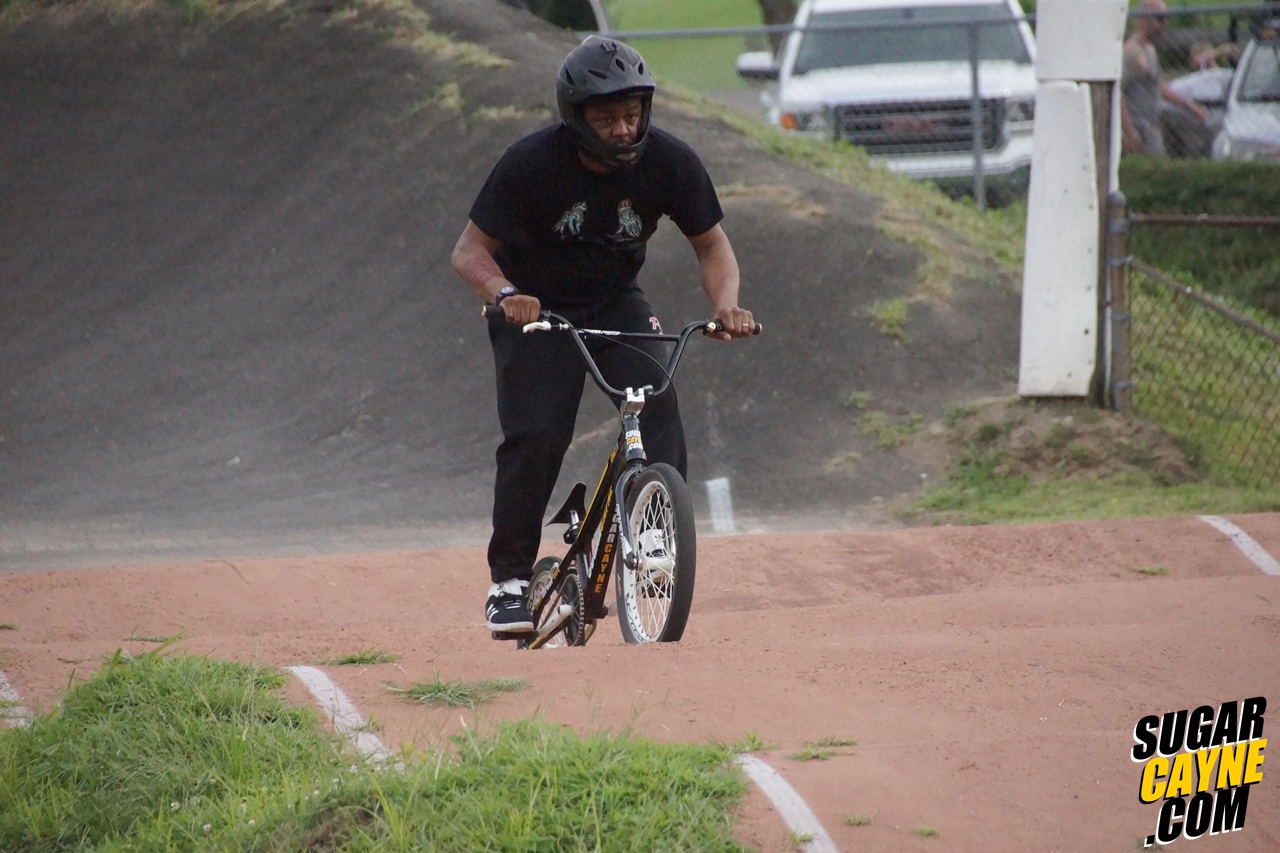 HipHop Super producer and BMXer Just Blaze did some laps on Trumbull T.R.A.C.K. BMX! He came up to the 7th Annual Sugar Cayne Bike Fest to check out all the vintage BMX bikes on display and watch the contest action on the track. After the festivities I let him check out my SugarCayne.com Anniversary bike then a few mins later I look on the track and see him getting a lap in! I was hyped! This was Just Blaze first time riding on a BMX track in decades! You know I had to document this.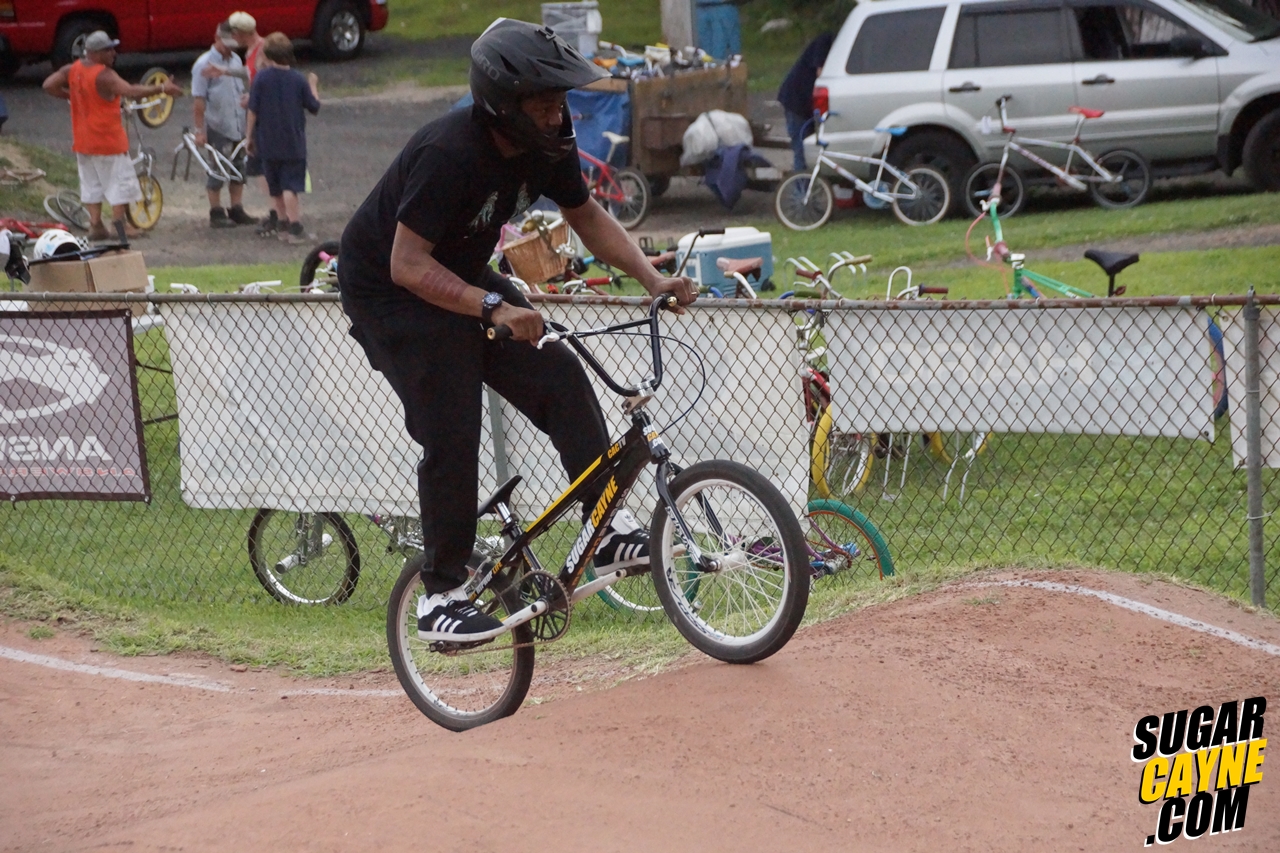 Just is no stranger to BMX. He was more of a BMX Freestyle rider than BMX racer. Lately he's been riding and is working on getting his skills back. He also has a sick collection of vintage GT's and brought two of them to the event.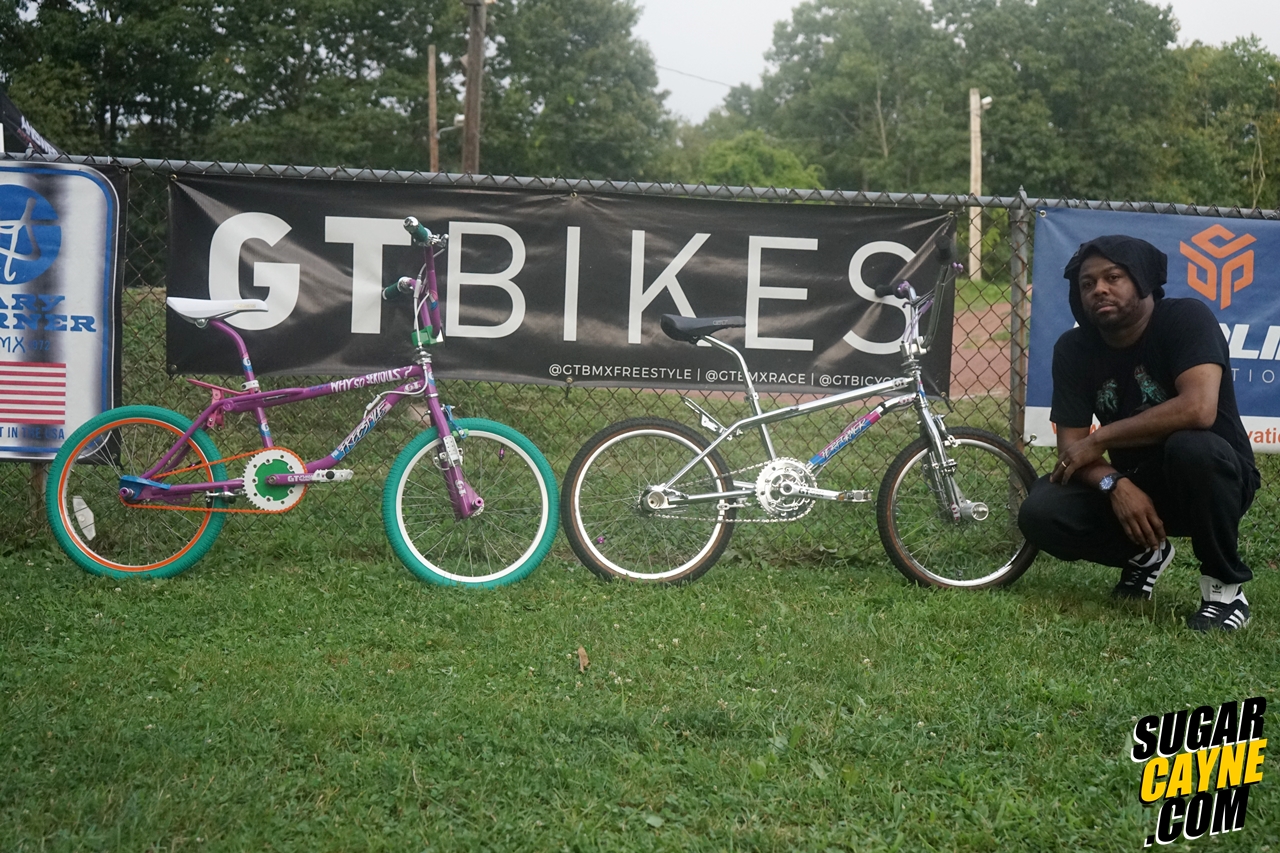 I gotta give Just big props for getting on the track and trying it out. He did really good for his first time. I know A LOT of people who wouldn't even try to attempt it let alone do a bunch of laps on it so SALUTE him for that!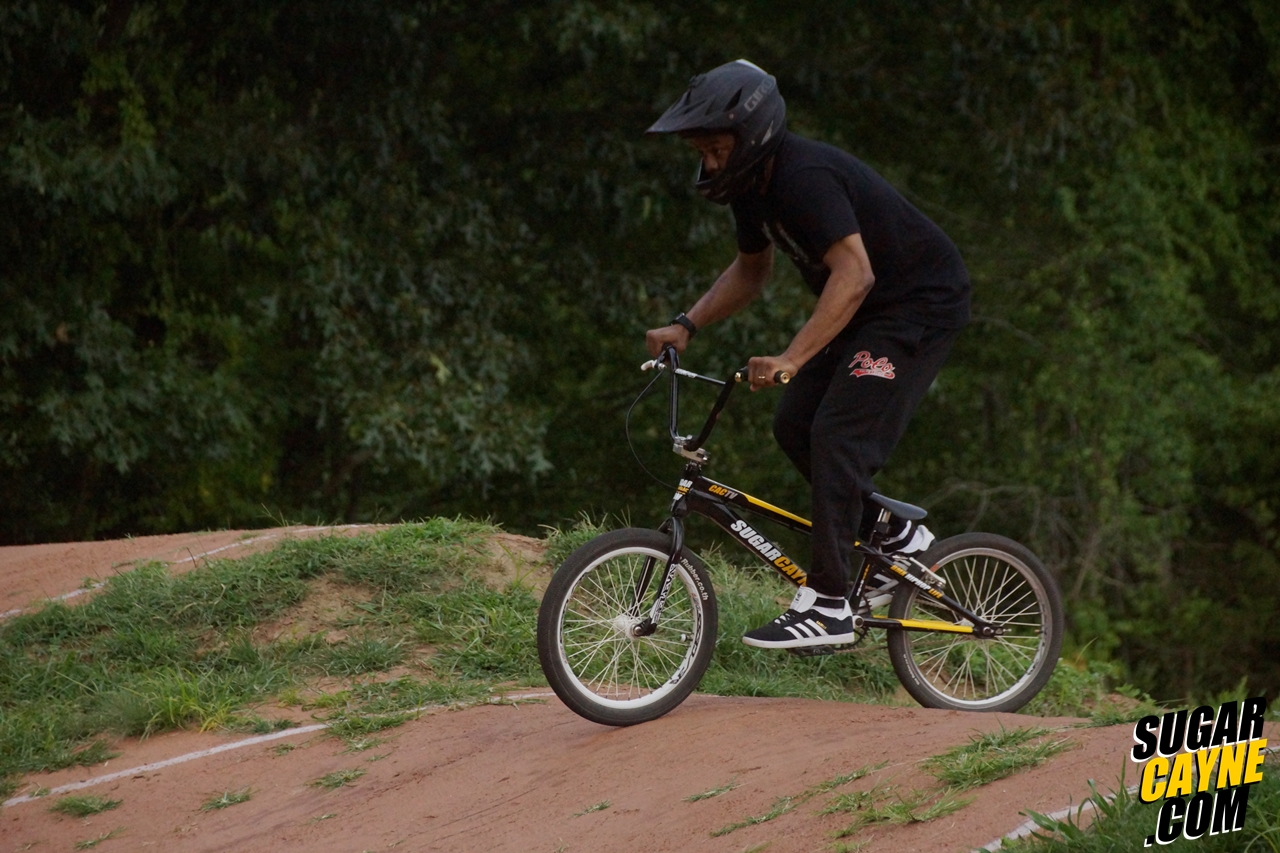 Now I know of a few HipHop artist and producers who are heavy into BMX collecting and the Bike Life movement. I also see a lot of them posing or just cruising around on their bikes. There are a few doing wheelies and stuff but none of them are riding the track. Not even the pump tracks. I think now is it's the time for me to bring back my HipHop BMX Challenge series. Stay tuned!!
Jason Carnes Berm Academy @Cunningham Dirt Jump Line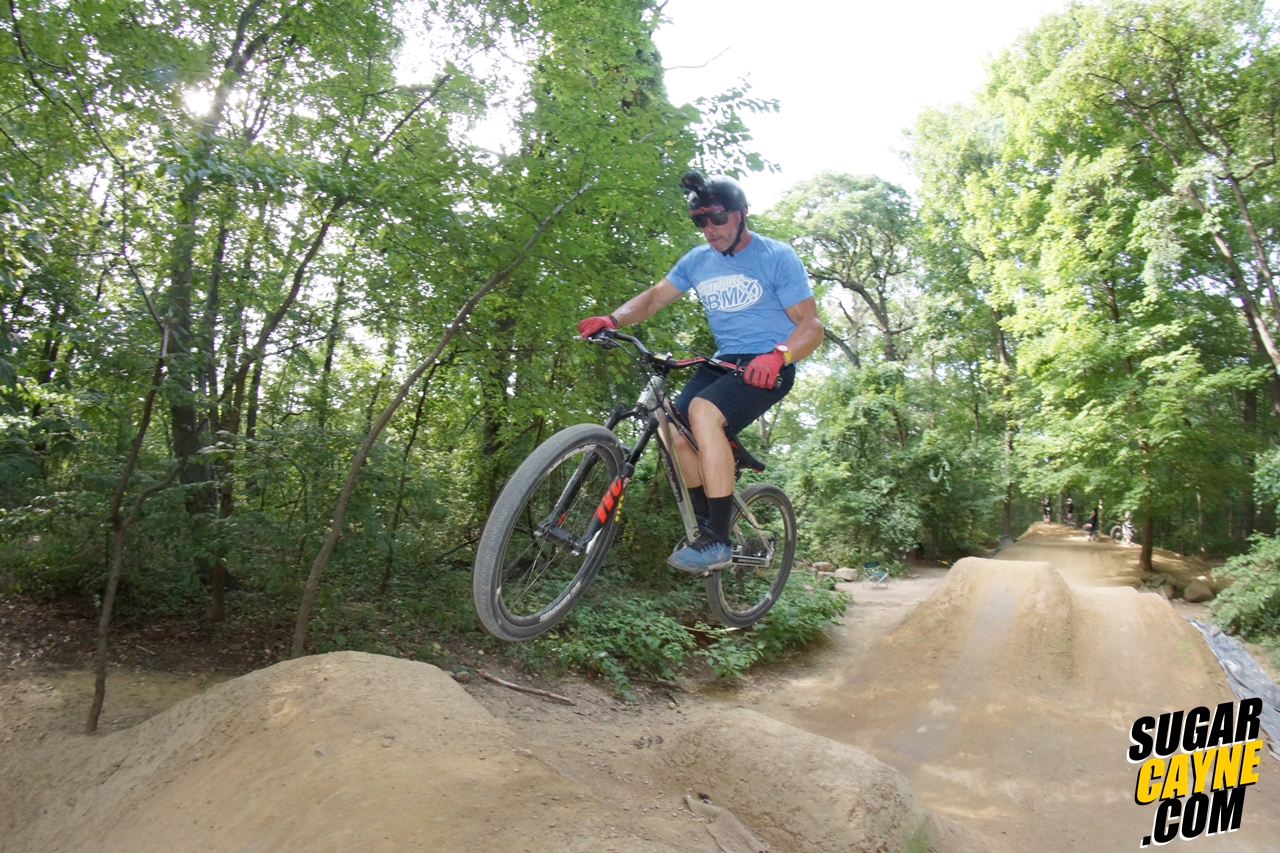 Jason Carnes brought his Berm Academy squad to NYC for another round BMX touring. I got to link up with him at Cunningham park to do some laps on the jump line. You know I had to get some footage of the session but I was having too much fun riding to get the footage I really wanted lol.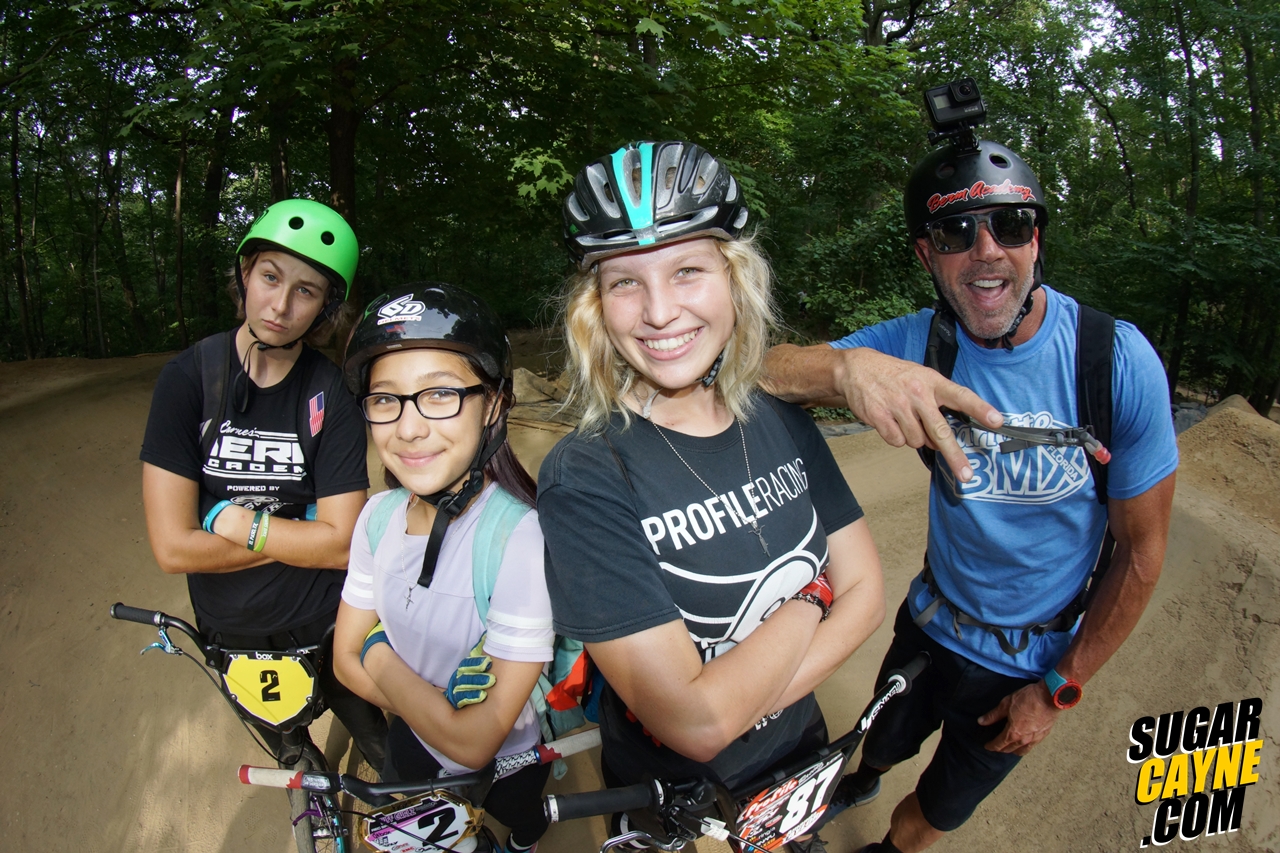 I also got some footage of the locals who were shredding that day. I have to give props to Adrian for jumping that big 29er over the first 2 sets on the jump line. Also big shout out the Berm Academy ladies @paigezachary_bmx , @_amanda._.87 , and @makyllapino for getting busy on the track. Everybody was doing their thing at the trails. Next time I'll definitely get more time in with Jason and his Berm Academy squad.
About Berm Academy:
Jason Carnes' Berm Academy is proud to deliver the ultimate BMX road trip experience for every rider, 14 and over, from novice to pro! Experiencing the coast-to-coast BMX scene in the U.S. is an exciting vision that many riders around the world share. Whether we're hitting a USA BMX race or practice night at one of their 350+ tracks, shredding the trails, bike park, or a secret backyard track, exploring a new city by bike, lounging at the beach, cannonballing at a local swim hole, whitewater rafting, or stopping in to check out one of the hundreds of National and State Parks, you are guaranteed to have a good time and create friendships and memories that will last a lifetime…and you'll do it all in one of the sickest rigs the sport has ever seen.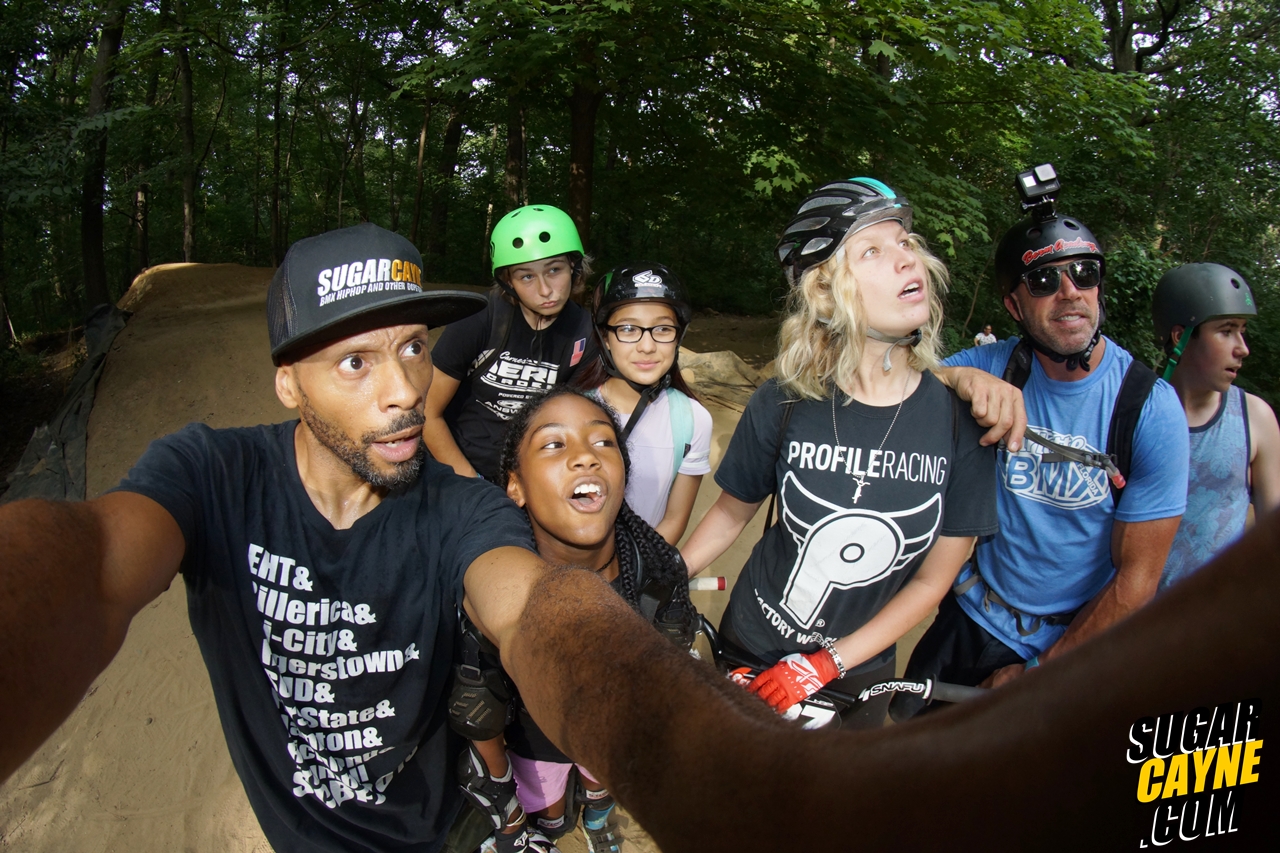 ​The Berm Academy offers seven day, fourteen day, and one month (or longer) options with transportation, accommodation, most meals, and an opportunity to hit some of the country's best tracks, trails, industry hot spots, and experience lots of road-life good times. And when it's time to roll into a USA BMX National, The Berm Academy gives you the "Pro" treatment with a massive pit set-up that is unrivaled by all other teams, and exclusive to tour participants (and maybe a few visiting Pros).
For more information on the Berm Academy visit https://www.bermacademy.com
C.T.Kustom, CW Z-Frame Style BMX Cruiser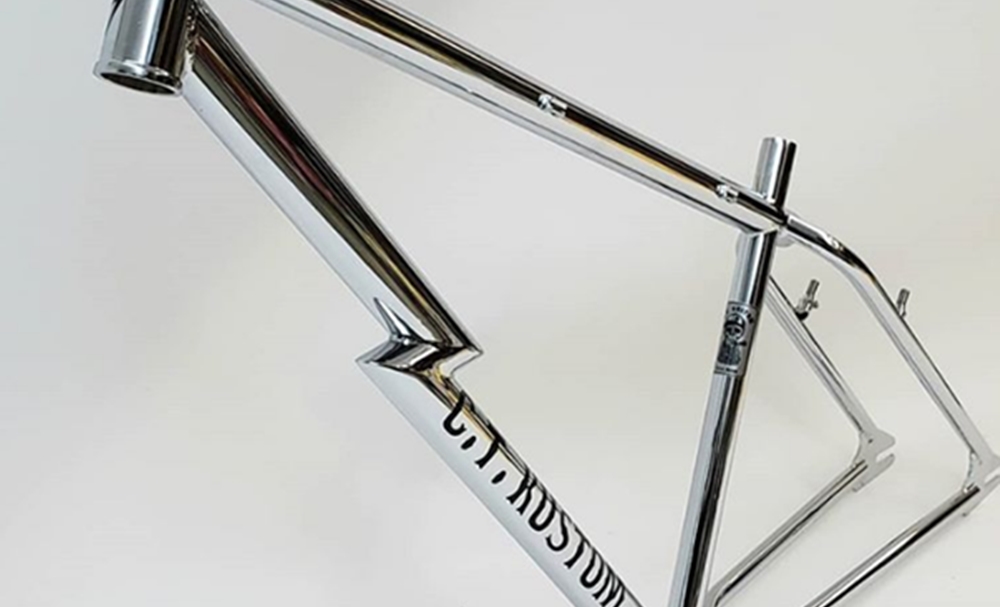 Craig Turner of C.T.Kustom posted one of his latest custom BMX creations. It's a 26″ BMX cruiser with a "Z shaped downtube reminiscent of the classic CW Z-Frames from the 80's. Craig posted this frame on his Instagram page but didn't post any info on it. We assume it must be a one off. Hopefully he'll post of photo of all built up in the near future.
About C.T.Kustom:
WHAT IS CTK? CRAIG TURNER KUSTOMS. CRAIG IS THE SON OF GARY. GARY HAS TAUGHT ALL OF HIS MASTER FRAME BUILDING SKILLS TO CRAIG WHO HAND BUILDS ALL OF OUR FRAMES AND FORKS. IF DOESNT RESMBLE A GARY TURNER FRAME, THEN ITS A CTK.
Also be sure to follow Craig's Fight Cancer website where he and his wife give out bicycles to people fighting cancer. They also have some cool apparel and goodies for your bike that you can purchase in support of their site. Visit FCancerbikes.com
Other Notable Z-Frames
There are two other brands that paid a tribute to the classic CW CZ-Frame in the past.
Michigan based manufacturer Kappa was the first to bring back the Z-Frame style back in 2003. They did a run of 20,24 and 26″ frames.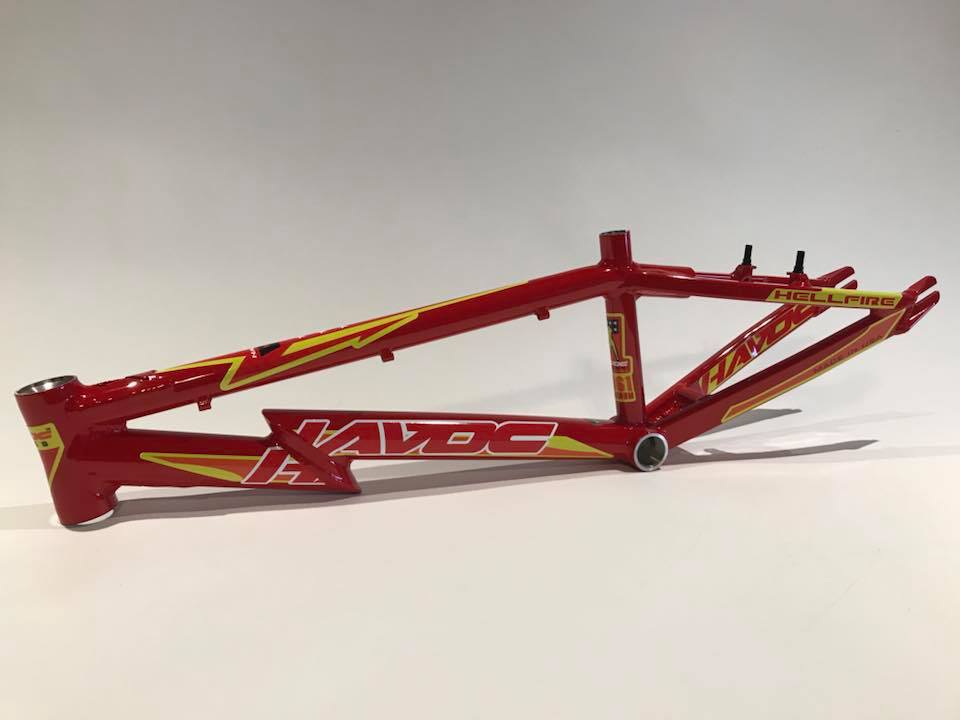 Then back in 2018 Havoc BMX made a one off Z-Frame version of their popular Hellfire frame. This was the first aluminum, Z-Frame that we aware of. It was an awesome looking frame! FaBMX1.com has more photos of this frame