Andre Batts of Urban Style Comics had a cool setup at his booth at the New York Comic Con! He had his Dreadlocks comic book series on display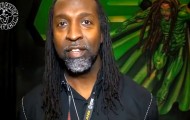 and it's looking great, check out the clip to find out more!
Visit our Anigamicom page to see more of our interviews from the NY Comic Con.