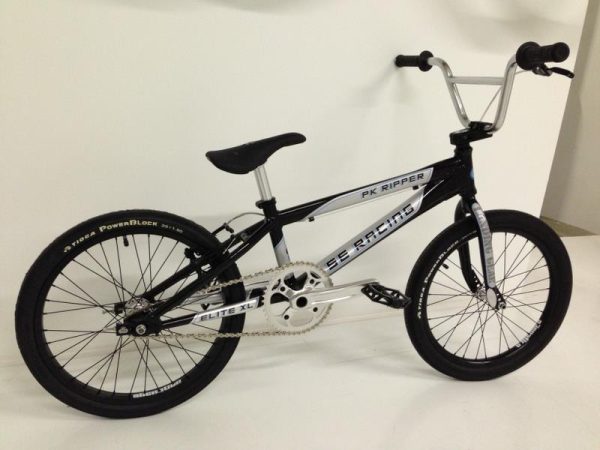 This past Tuesday BMX Legend Todd Lyons posted a pic of the 2014 SE PK Ripper on his facebook page and I had to let ya'll see the dopeness! The bike looks fast and solid, real clean lines on the paint job too! Peep what Todd had to say:
There it is! The 2014 PK Ripper Elite XL. 21″ top tube, $609 MSRP & only 20.8lbs. That's whats up.
That's a good ass price for a complete and it looks ready to race right out the box! And their in stock now, BAM!