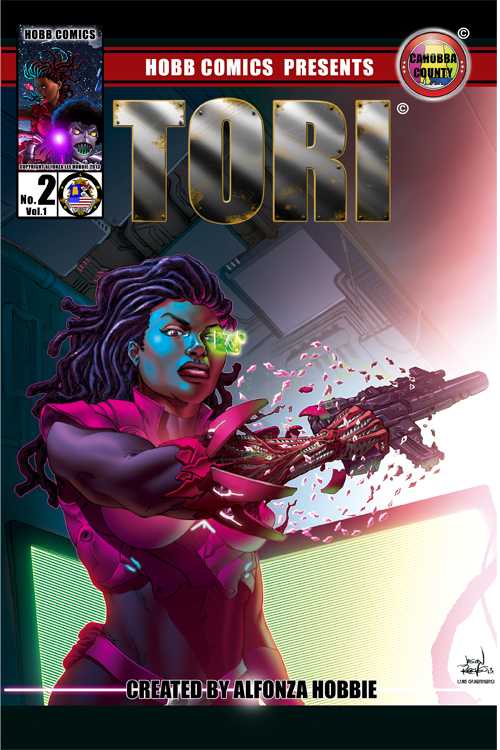 Illustrator/writer Alfonza Lee Hobbie just released Issue #2 of his popular comic Tori and had Jason Reeves do the illustration of cover. As soon as I saw this amazing cover I was interested to find out what Tori was all about.That mechanical arm looked sick! Below is the official description about Tori Issue #2
Captain Tori Anderson's life just keeps on getting better! Ten years ago a mob hit squad known as the Maddox Clan tried to kill Captain Anderson and her brother. They failed. Tori and her brother were saved by some passing monks. The Maddox Clan wants desperately to finish the job. It's a matter of reputation. On a planet light-years away from known space. There is a very powerful and deadly Witch. She , the Mob , and the Federation, wants Captain Anderson in pieces. It seems that in saving her life the monks gave her the hand of Orthos, a supposed mythological holy relic. It's said to be extremely powerful…giving its host god-like abilities. In the mist of all this. Captain Tori Anderson only wants two things. A new clone body for her brother, and to kill all five members of the Maddox Clan.

Tori is the story of five courageous bounty hunters as they embark on a journey of adventure and discovery!