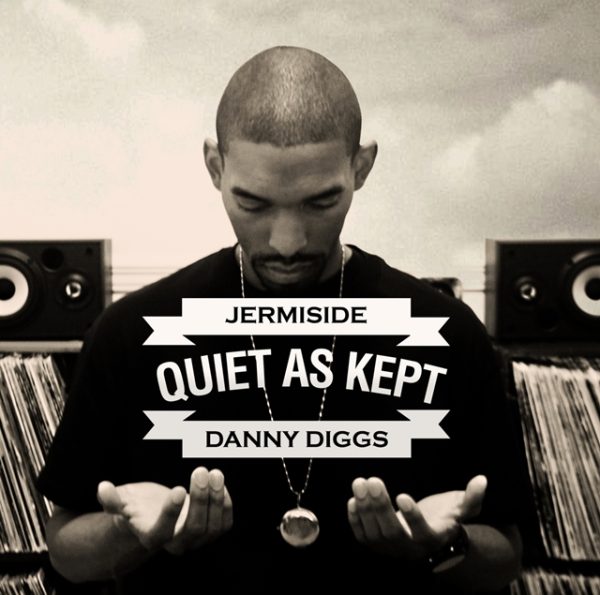 HipNOTT recording artist Jermiside and Danny Diggs teamed up to release some HipHop dopeness to the masses with their album "Quiet As Kept". "Quiet As Kept" is 12 tracks of dope, soulful, lyrical, boom bap HipHop and I'm loving it. Jermiside got bars for days and spits with intelligence and wisdom I appreciate that 4sho! Now press play and vibe out! Matter of fact….If you listen to this album and don't think it's HipHop dopeness….Your Not HipHop!! Yeah I Said It!!
Below is the official description of "Quiet As Kept"
After receiving many accolades for their 2010 debut album, Middle Classic, Jermiside & Danny Diggs are back by popular demand with Quiet As Kept. Keeping with the same formula as their first album together, Quiet As Kept includes 10 original tracks featuring Jermiside's honest lyricism and dedicated flow over smooth intricate production by Danny Diggs. Bonus remixes by The Expert & Illustrate provide the finishing touch to this cohesive album, which is an easy listen from front to back.