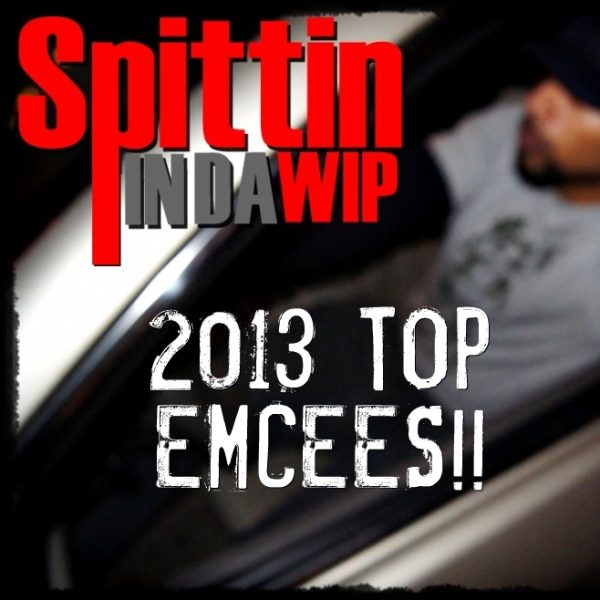 It's that time of year to look back at the "best of" blah blah blah blah and so for the first year since we've been doing Spittin In Da Wip we decided to find out who you you though were the best episodes of 2013. Below we put a voting poll with a list of all the episodes of Spittin In Da Wip in 2013 you can vote up or down every episode you like..or dislike Vote on the one you liked the best. We also put a video playlist below with all the episodes so you can watch them all right here! The first video in the playlist is of J.Cole mentioning the Dana Dane episode of Spittin In Da Wip, pretty cool! We might might be posting more Spittin In Da Wip voting polls in the near future stay tuned.
!!UPDATE!! DUE TO EXCESSIVE GAMING WE HAD TO SHUT DOWN THE OTHER POLL AND USE THE NEW ONE BELOW. PLEASE RECAST YOUR VOTE IF YOU HAVEN"T DONE SO ALREADY. VOTING CLOSES ON 12.31.13. WE APOLOGIES FOR THE INCONVENIENCE ~SugarCayne.com
THE POLL IS NOW CLOSED. BELOW ARE THE RESULTS. Congrats to Dr Rum who legion of fans who vote him up to the top of the chart on the last day.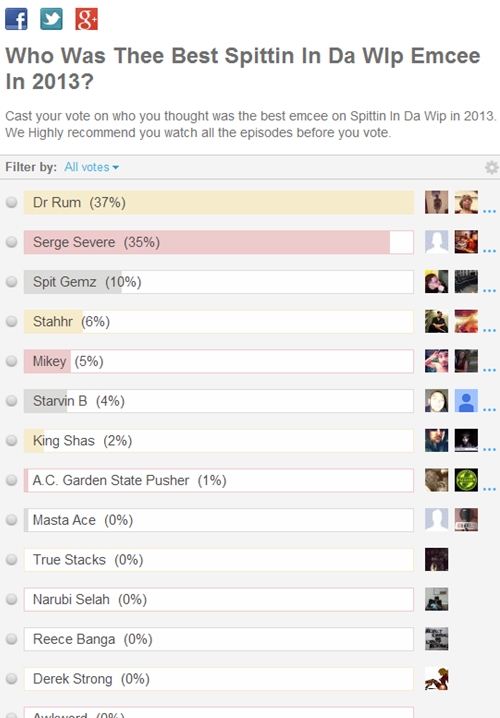 Below is a little more detail in the poll results