Pharrell and Daft Punk won big at last nights Grammy's and even though Daft Punk came dressed in full robot mode, all we could talk about was Pharrell's ugly ass Over sized hat! Pharrell's hat was trending so much that it got it's own Twitter account soon after it's debut lol @PharrellHat. Even Arby's got on Pharrell via their Twitter account


At least Pharrell was a good sport about all the bashing..
Below are some funny photos people made up of Pharrell's Hat..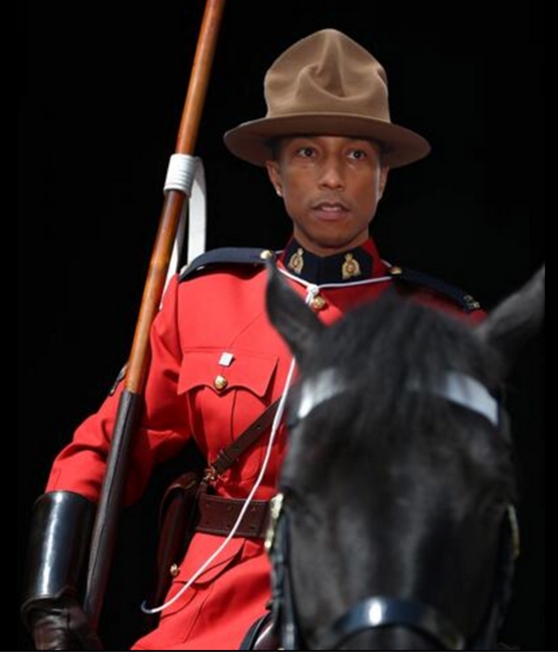 I'm sure the Canadian Mounted Police aren't happy about this one lol 😉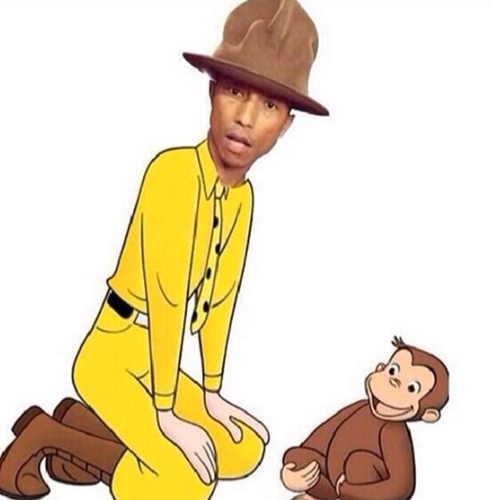 This one Had me crying LOL!!

LMAO!!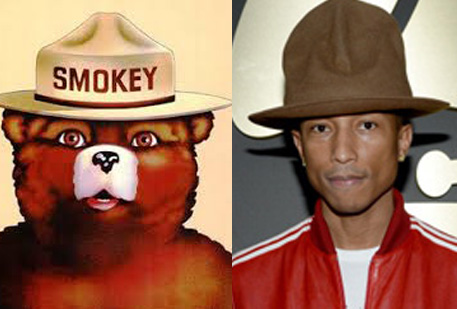 Only you can prevent forest fires!!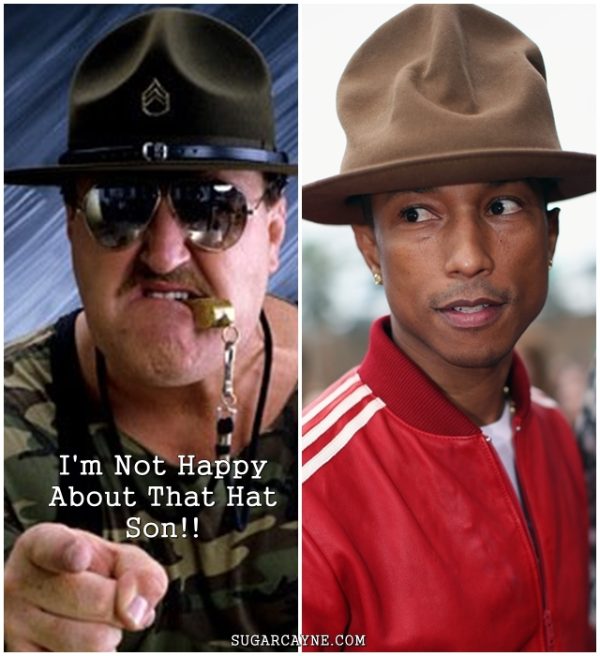 Yeah we had to get in on the act too lol!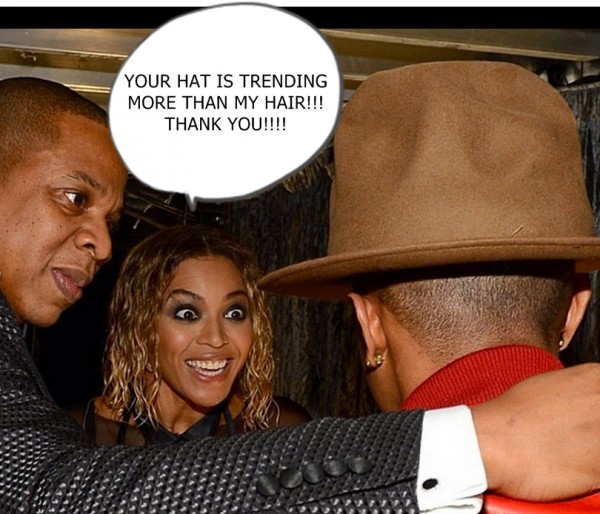 HA!!
Salute and Congrats to Pharrell for all his wins and for keeping the Grammy's interesting. I just hope this over sized hat thing doesn't become the new trend