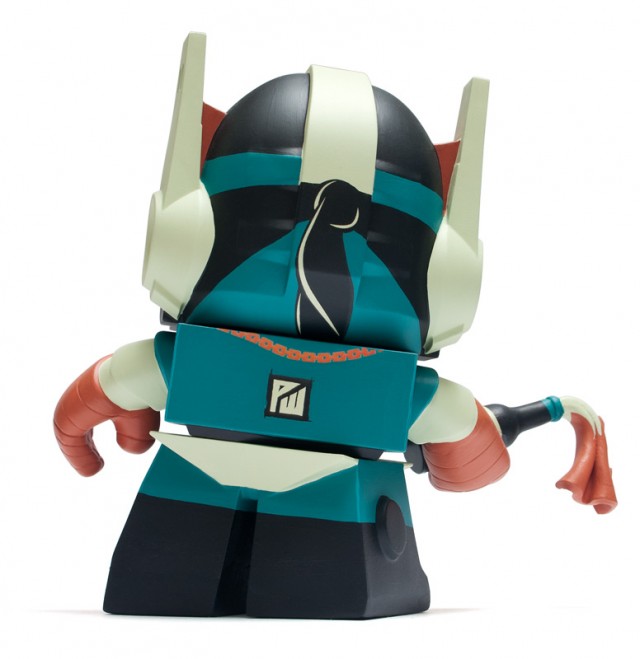 Super talented artist/illustrator/custom toy designer, Patrick Wong just dropped a press release for a dope new toy called Molotov Man Optimus Prime and I'm loving it!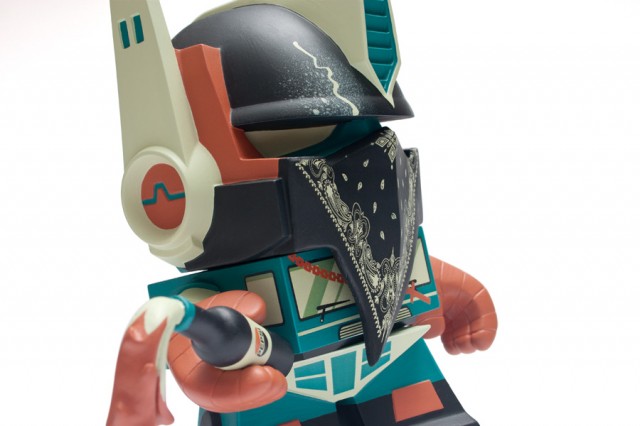 VANCOUVER, CANADA – July 28, 2014 – Opening this Friday, August 1st at Guzu Gallery in Austin, Texas, the "Children of the 80's" art show celebrates pieces inspired by the cartoon and toy franchises of the decade. For the exhibition, Patrick Wong submits his Transformers-based design entitled Molotov Man Optimus Prime.

Wong's custom vinyl toy showcases the brand new 8″ DIY figure from The Loyal Subjects and is one of a handful of customs created to date on the emerging platform.

The 8″ Molotov Man Optimus Prime custom figure references the iconic photograph of a rebel soldier ready to cast his molotov cocktail by Susan Meiselas. The molotov man motif has been seen in street art, posters, traditional painting, and of course from its source in editorial photography – the Optimus Prime vinyl toy inspired molotov man is just the latest incarnation.

"Children of the 80's" will run until August 30th at 5000 N Lamar Blvd in Austin, Texas. Wong's one of a kind custom piece is available via the gallery for $300. Preview list inquiries and further information on the event can be found at www.guzugallery.com.