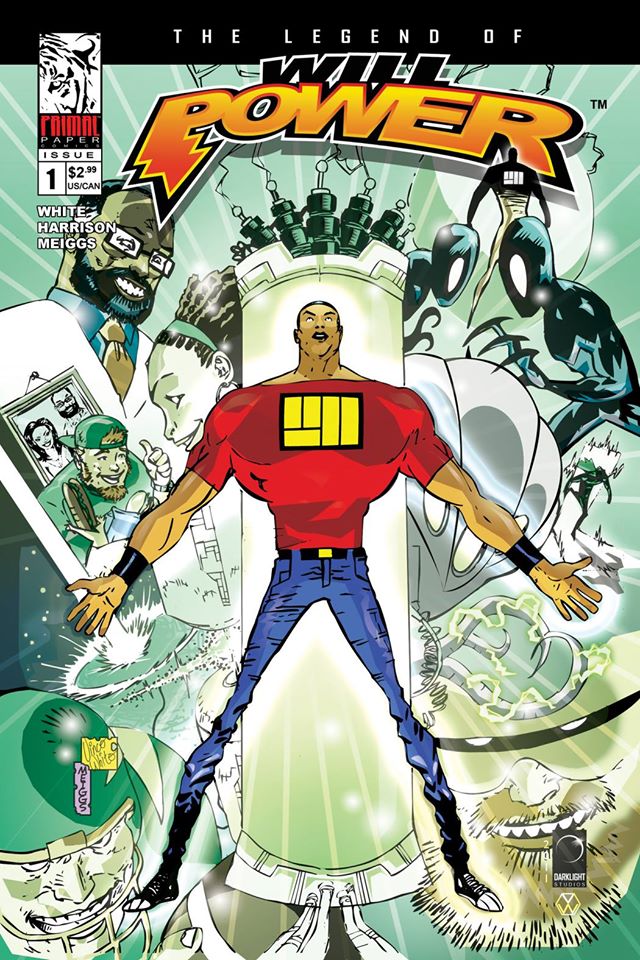 I just caught wind of this cool new comic called "The Legend Of Will Power" created by Vince White today while browsing through Facebook! It's a 24 page black & white comic and it looks like a fun read!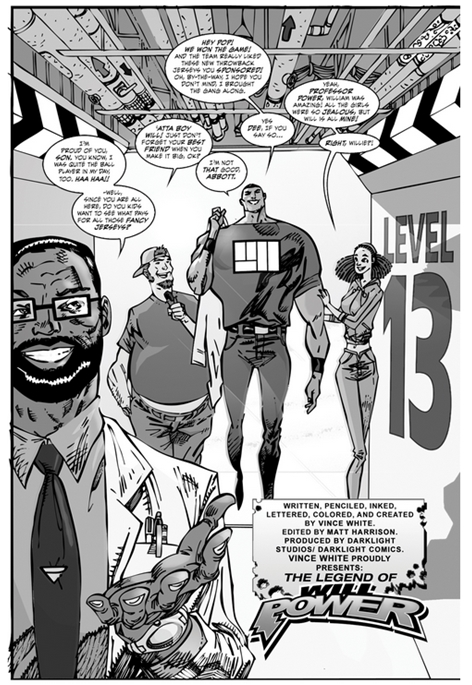 The legend of Will Power
Look up in the sky! its a plane! No, it's a bird! It's the superhero archetype turned completely upside down on its head! Will Power is your typical teen superhero powerhouse, with one exception. He's not typical. The Legend of Will Power follows the adventures of a young high school football player named William Power and his journey to becoming one of the greatest heroes of all. The twist is young William never truly receives powers or gains tremendous strength. The secret to this living legends heroism is that it's the universe that gets weak. Join Will as he discovers the wonders of his uniqueness and what it means to truly be a hero.

Find out How the legend begins! Issue one tells the tale of a young teen named WILLIAM POWER and his epic journey that will cast him at odds with everything he knows! See how this modest, teen, football captain has the universe turned upside-down and his fate sealed to become the legendary WILL POWER!
This is the story of one teen's journey to becoming the most powerful hero alive!