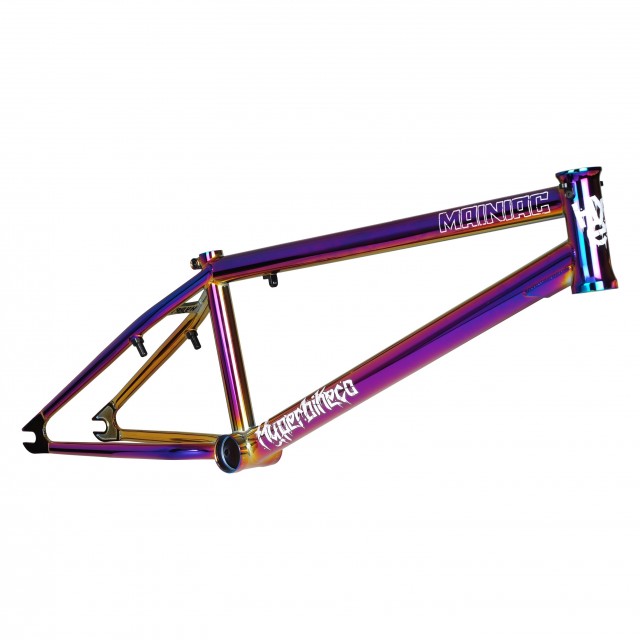 Hyper Bikes have been running away with the awesome Jet Fuel colorway and their new Mainiac is now dipped in Jet Fuel awesomeness! The Mainiac is Harry Main Signature frame and it comes in 2 sizes, Top tube: 20.4″, 20.8". It's a little too short for me but still awesome!
Peep the stats:
Backend Length: 13.2″ slammed
Head-tube Angle: 75 degree
Seat-tube angle: 71 degree
BB Height: 11.8″
BB style: Mid
Axle size: 14mm
Brake Mounts: Removable
Gyro Tabs: Removable (pre-drilled)
Frame weights:
20.4″- 4 lb 5 oz
20.8″- 4 lb. 6 oz.